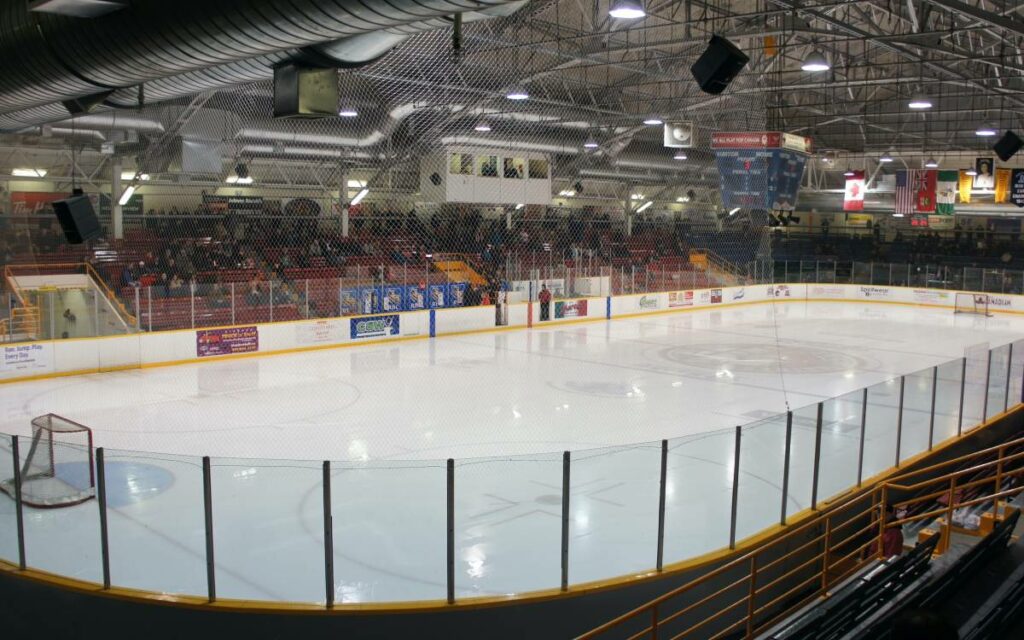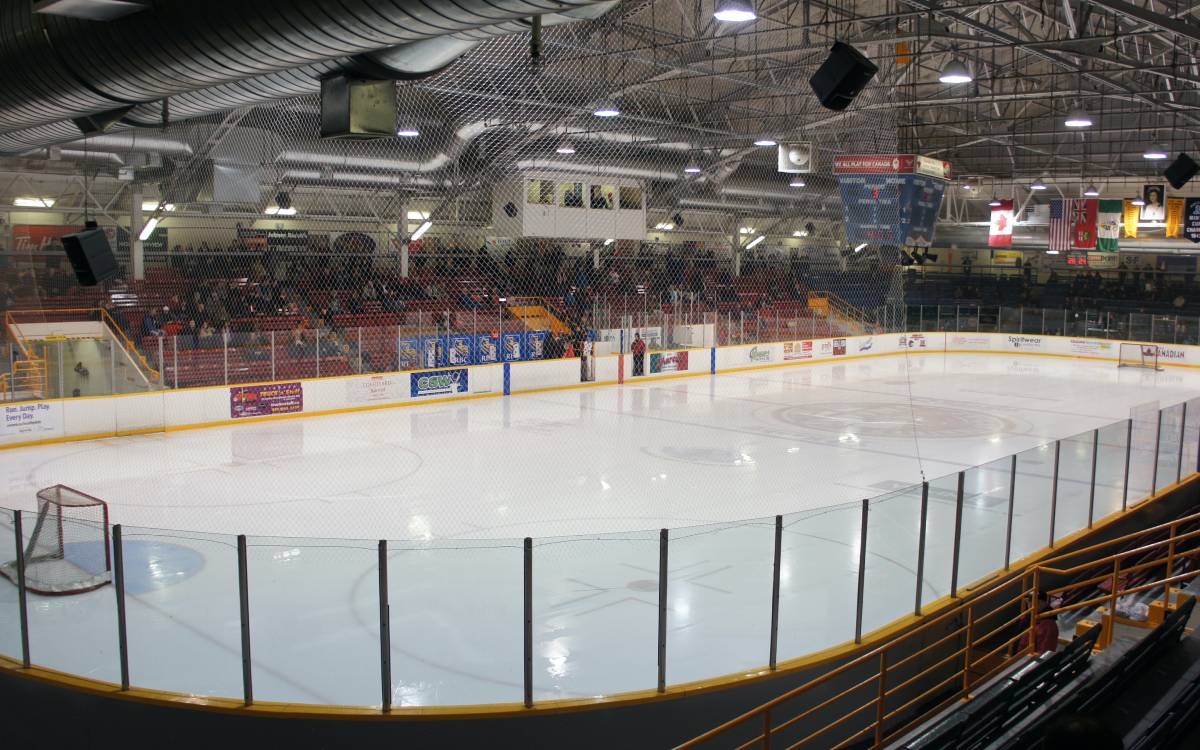 Team advanced to championship for first time since 2012. Pictured is the soon-to-be decommissioned Jack Gatecliff Arena in St. Catharines. Photo credit: Wikimedia Commons
Perhaps it's only fitting that an arena opened in 1938 will feature a championship game in its finale. 
Jack Gatecliff Arena, formerly Garden City Arena, will play host to the Sutherland Cup Final starting tonight (Friday) as the St. Catharines Jr. B Falcons welcome the Chatham Maroons in a best of three series.  
The Falcons advanced to the finals finishing atop the round-robin standings with a (3-1) record after defeating Chatham twice, and the Cambridge Redhawks once.
St. Catharines was a perfect (2-0) against the Maroons, and (1-1) against the Redhawks. 
Chatham was also (2-0) against Cambridge, setting up the final against St. Catharines. 
Falcons General Manager Frank Girhiny broke down the upcoming series against the Maroons for The Niagara Independent.
"Our team has been rolling pretty good lately," Girhiny said. "Their attention to detail is evident allowing us to have success and to be able to have clinched first spot in the round robin.
Chatham is a very well coached hockey team. They have very strong goaltending and will be well prepared against us. They also play at a rink that is very hostile for the visiting team, so we're very excited about playing up there once again."
Game two in the series goes Sunday night in Chatham at 7 pm, with Game 3 (if necessary) back at The Jack Tuesday night in another 7 pm puck drop. 
St. Catharines Head Coach Tyler Bielby isn't worried his team will be over-confident against the Maroons after beating them twice in round-robin play. 
"Chatham is playing in May for a reason," Bielby said. "We will not put too much weight into the first two games. We respect their talent and know they will be ready to go. It's an exciting time of year, and there are two storied franchises left. It doesn't get much better than that." 
The Maroons finished third in the Western Conference of the Greater Ontario Junior Hockey League (GOJHL) regular season standings with a record of (29-12-7), while the Falcons were second in the Golden Horseshoe Conference at (36-10-2).
St. Catharines swept Pelham and Caledonia, and then took down first-place Hamilton in six games to advance to the Sutherland Cup Round Robin.
Chatham disposed of Komoka and London in five games, before ousting first-place Leamington in six games to get to the "Sully", as it's affectionately known. 
Bielby, for one, can't wait to close Jack Gatecliff Arena in style, and hopefully with a championship. 
"We have dedicated our season to our historic barn, so finishing first in the round robin gives us a chance to start at home. There is nowhere we would rather be than the Jack.
The Jack's doors are still open and we will not take the tradition for granted. We hope that place is packed Friday night."
Girhiny admits closing the historic arena's doors on a winning note is something the organization has discussed all season long.
"We feel great about having to play, hopefully just one game at the Jack," explained Girhiny. "It's something we talked about right from day one, and now to be able to be in that moment our team is very excited and we're hoping that we can pack the Jack for Friday night."
"Like I said, there is no place we would rather be than surrounded by the tradition of that old barn and the fans that truly make it so special," Bielby added.
Sutherland Cup Final Schedule (best two out of three series):
Friday May 27th Chatham at St. Catharines 7 pm from Jack Gatecliff Arena
Sunday May 29th St. Catharines at Chatham 7 pm from Chatham Memorial Arena
Tuesday May 31st (if necessary) Chatham at St. Catharines 7pm from 'The Jack'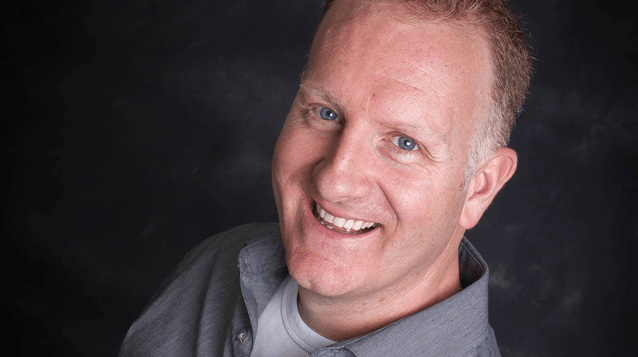 Rod Mawhood is a lifelong Niagara native who has had the pleasure of working in all three mediums – Radio, Print and TV – for over 20 years. His first announcing gig was with the then St. Catharines Stompers. Since then he's worked in radio and TV in Toronto, and currently is the announcer for the Niagara IceDogs and Niagara River Lions.
Rod also covers the Buffalo Bills for FOX Sports and the Buffalo Sabres for NBC Sports.