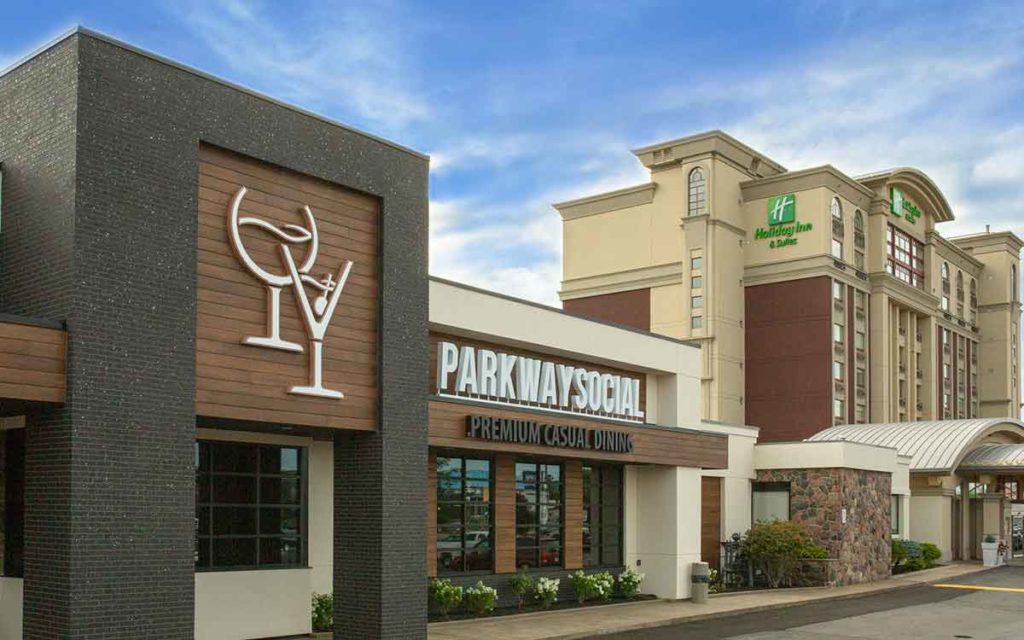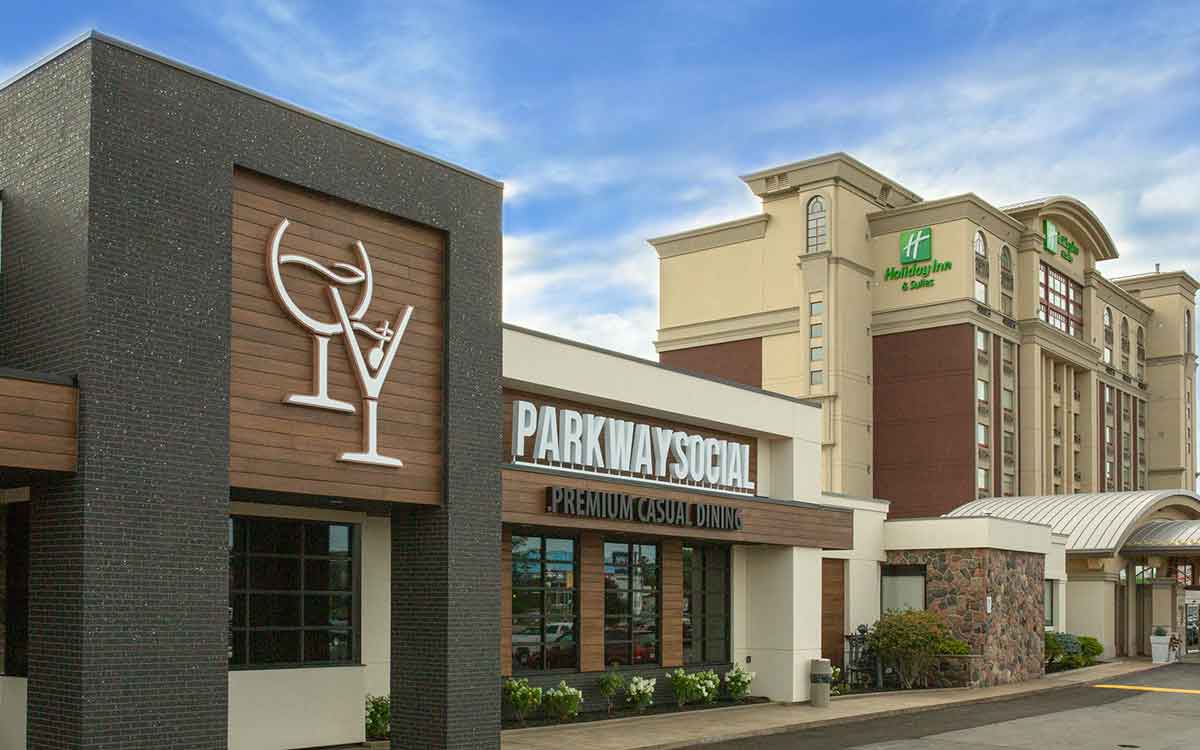 The newly renovated Parkway Social in St. Catharines. Supplied photo.
The Nitsopoulos family has been in the hospitality business for decades. Owning the majority of St. Catharines' hotels as well as a number of restaurants over the years, they've seen ups and downs in the business cycle but nothing could have prepared them for the crushing financial blow that COVID-19 has delivered the family business over the past six months.
With Niagara recently entering Stage 3 business has started to slowly increase but it's a far cry from what the properties would normally be doing this time of year. Add to the fact that $5 million was spent renovating the Parkway Social that's attached to the Holiday Inn (part of the family's Heart of Niagara Hotels company) and general manager Tom Nitsopoulos has had some stressful days and nights.
"There was literally nothing you could do at one point," he said.  Nitsopoulos, who's been general manager of the Ontario street property since 2005 while working alongside his father Angelo, said it was strange to see the facility so empty. "I was sad walking through the building. There would normally be 500 people with laughter and music," he explained.
While the Holliday Inn has been open throughout the pandemic, the bar, restaurant, bowling alley and arcade were all closed down until recently. The owners spent $2.5million renovating the bowling and arcade area less than two years ago and the same amount renovating the restaurant (formally J.J. Kapps). "We opened a brand new, fully renovated restaurant with a new menu in March and two days later was told to close."
While the gradual opening of the economy in Ontario has helped a little, Nitsopoulos said they still aren't seeing the uptick they had hoped. "We're still down 90 per cent in bowling and the convention centre business is non-existent and people are still not dining indoors."
Nitsopoulos said they've implemented a number of health and safety measures throughout their facilities. In the bowling area in particular infection prevention and control measures have been greatly increased and Nitsopoulos says families should not hesitate to come out and have some fun. There are only 50 people allowed in the bowling alley at one time and only every other lane is used to allow for more than the recommended social distancing. There is one ball rack designated per lane and a sample ball is at registration where people can figure out what ball they need then find the corresponding one on the rack at their lane. "Staff are constantly walking through sanitizing touch points," added Nitsopoulos. A mask must be worn upon entry and when going to the washroom but not if eating food while bowling. Nitsopoulos said that the families that have come out during the past few weeks are having a good time.
The Parkway Social also has a number of HVAC systems that have increased their capacity to pump in 50 per cent fresh air as opposed to the 15 per cent pre-pandemic.
"It all depends on consumer confidence," Nitsopoulos said when asked he predicts things will pick up in the fall. The traditional bowling season is September to May and hopes both bowling and indoor dining will start to pick up once the weather turns colder.
"I think we are headed in the right direction though."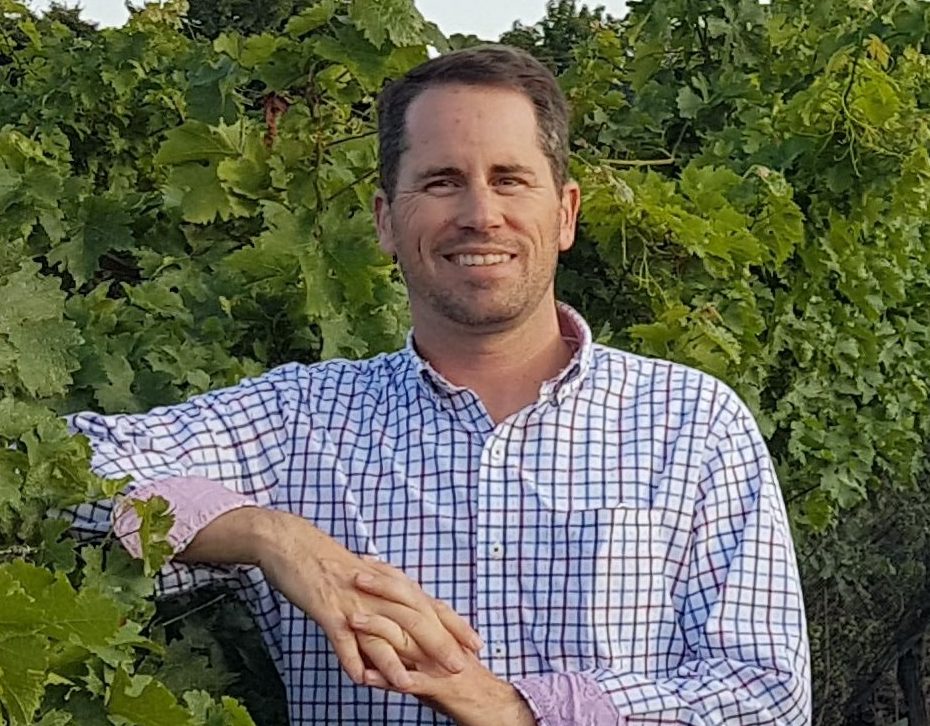 Kevin has spent over two decades as a public relations professional in a variety of sectors including professional sports, the arts, industry and healthcare.  After tiring of the daily commute to Toronto he returned to Niagara and launched The Niagara Independent, an online news source published twice weekly.
He is a graduate of Brock University, Niagara College and the Richard Ivey School of Business. He was named one of Niagara's 40 Under Forty in 2005.
Kevin is most proud of his twin daughters. He is also a triathlete and four-time Ironman finisher.