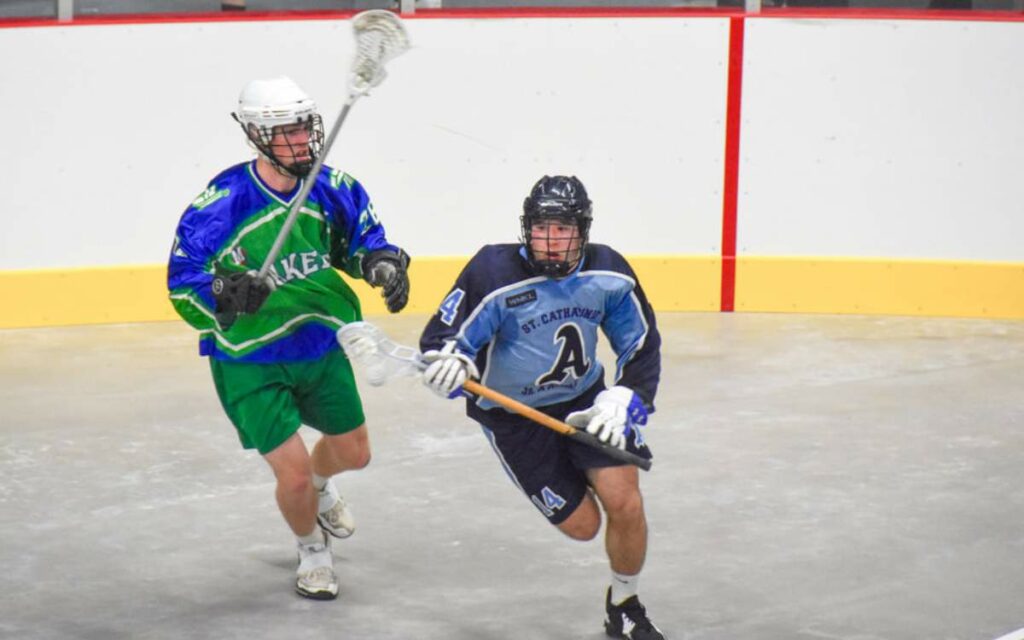 Home opener Wednesday. Photo credit: St. Catharines Jr. A Athletics
The St. Catharines Jr. A Athletics season opener was a winning one. 
The Athletics traveled to Six Nations on Monday afternoon for the Arrows annual bread and cheese game, and prevailed 10-7 as Ethan Fisher scored four goals for the A's.
St. Catharines head coach Steve Toll, who also serves as an assistant with the National Lacrosse League (NLL) Panther City Lacrosse, was impressed with his young club's preseason heading into Monday's season opener. 
"I thought training camp was really good. The boys have worked extremely hard. Our offense is a little bit behind with a couple of guys still away (at school).
Obviously we're looking for huge seasons from (Keaton) Zavitz, (Jackson) Webster, (Gavin) Howard and (Tye) Steenhuis upfront. 
Defensively, (Mitchell) Armstrong is just going to get better and better, and Cameron Pack has looked really good – he's just getting stronger and stronger."
Webster has been named team captain, with Zavitz as a full-time assistant. Armstrong will also wear an assistant's 'A' at home, while Pack and Steenhuis will be assistants on the road.
Toll, who is the Athletics all-time leading scorer with 607 points in 187 career games, feels this is year two of rebuild/retool with the club.
"I would say so," Toll explained. "We have two 02s (2002 birth year), two or three 03s and the rest 04s, 05s and 06s. We're really making a game plan when it's the 04s final year. 
We have our two goaltenders for the future, for the next three to five years, in Oliver Vanyo and Ty Wilson." 
The Athletics will play 10 games at home, and 10 on the road and as always Toll's philosophy is to make it tough for the opponents on your home floor.
"Playing 20 games, you have to go seven or eight (wins) at home, and five or six wins on the road. Get to that 13 or 14 win total and go from there."
And learning from the likes of legendary coaches like Les Bartley, Darris Kilgour and Paul Day, Toll says the best coaching advice he received was from the St. Catharines native in Bartley: 
"Don't treat all the players the same, because they're not all the same people."
The Athletics home opener is this Wednesday night, May 24, at Canada Games Park against the Peterborough Lakers. 
Here's a look at the A's 2023 home schedule. All games at Canada Games Park.
Wednesday, May 24 vs. Peterborough Lakers 8 pm 
Wednesday, May 31 vs. Burlington Blaze 8 pm
Saturday, June 3 vs. Kitchener-Waterloo 7 pm
Wednesday, June 7 vs. Orangeville Northmen 8 pm 
Wednesday, June 14 vs. Whitby Warriors 8 pm
Wednesday, June 21 vs. Oakville Buzz 8 pm
Saturday, June 24 vs. Six Nations Arrows 7 pm 
Monday, June 26 vs. Miimico Mountaineers 8 pm
Wednesday, June 28 vs. Toronto Beaches 8 pm
Wednesday, July 5 vs. Brampton Excelsiors 8 pm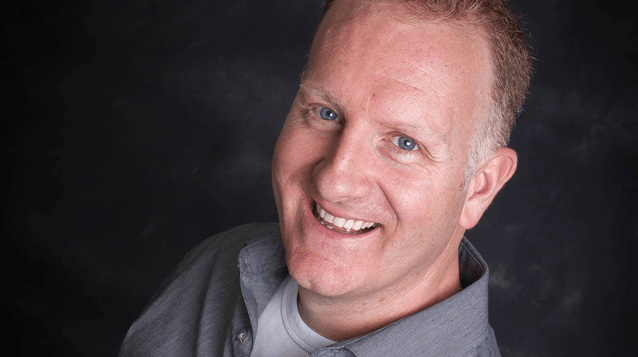 Rod Mawhood is a lifelong Niagara native who has had the pleasure of working in all three mediums – Radio, Print and TV – for over 20 years. His first announcing gig was with the then St. Catharines Stompers. Since then he's worked in radio and TV in Toronto, and currently is the announcer for the Niagara IceDogs and Niagara River Lions.
Rod also covers the Buffalo Bills for FOX Sports and the Buffalo Sabres for NBC Sports.