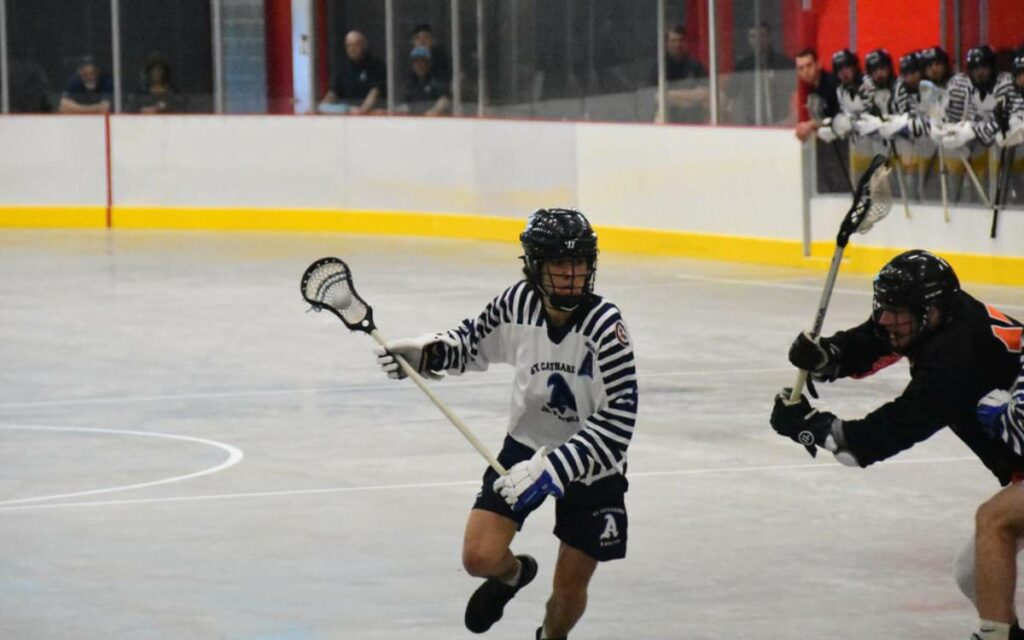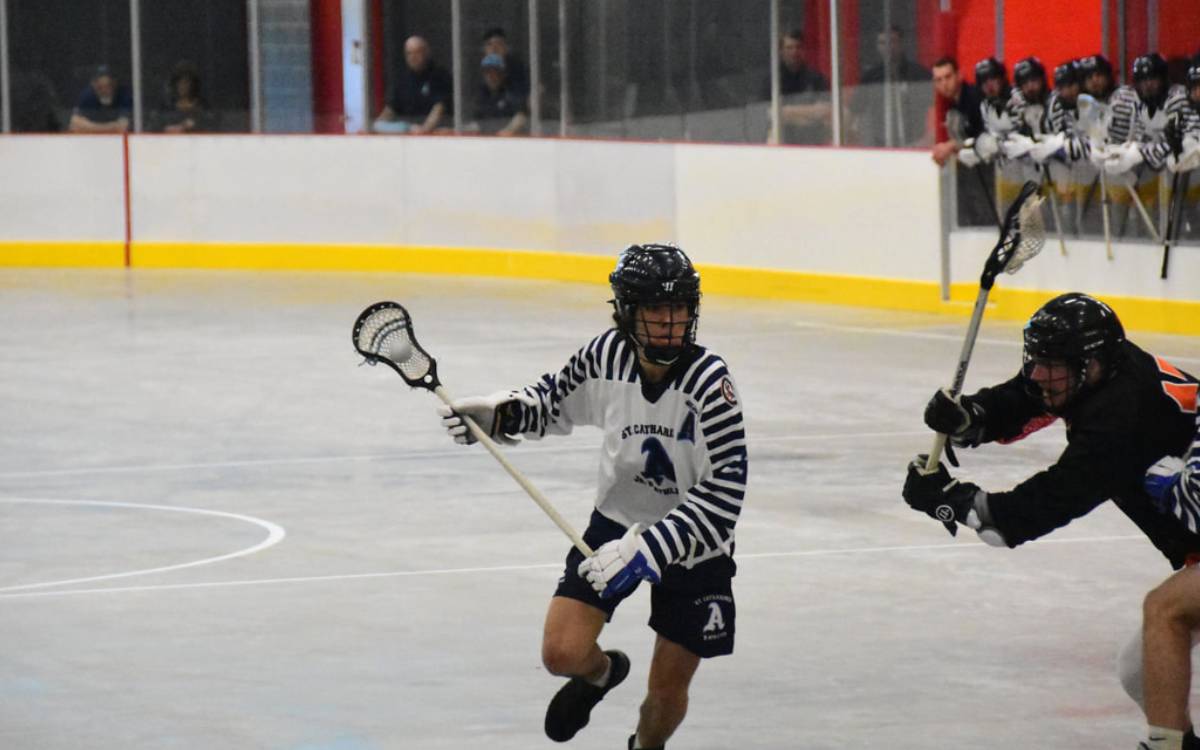 A's host Guelph in Best of 5 series. Photo credit: St. Catharines Jr. B Athletics
The Niagara Region's oldest sporting franchise added a new club to its portfolio this season, and they're about to embark on their first playoff run.
The St. Catharines Jr. B Athletics Lacrosse Club is now part of the St. Catharines Jr. A Athletics, which were founded in 1877.
The St. Catharines junior B lacrosse organization was run or played under the former Spartan organization for decades.
The Jr. B Athletics in their first season in the A's double blue finished the campaign in fourth place in the 10-team Ontario Junior B Lacrosse League Western Conference with a (14-6) record – which included a 13-game win streak. 
First year general manager Joe Wormald, who's been involved with the sport of lacrosse for almost three decades, reflected on the team's first 20 games working for such an historic franchise.
"It's been great, they've been nothing but awesome to me coming in from where I spent the first 27 years of my lacrosse journey which was in Welland," said Wormald recently on the Niagara Sports Report on Newstalk 610 CKTB. 
"They treat everybody with class from top to bottom, everybody knows it's a top-tier organization, and it's just awesome to be a part of."
The junior B coaching staff features a trio for former Athletics including head coach Alec Tamas, Nick Baum and Brad Fannell – who are now in charge of preparing the Athletics for a first-round playoff match-up against the fifth place (13-7) Guelph Regals. 
Not much separated these two teams during the regular season. The Regals won the only meeting 6-3, a game which opened the 2022 season for both clubs. 
Fifth year forward Justin Porga, whom Wormald acquired from Welland, led the St. Catharines team in scoring with 75 points in 20 games. 
Marcus Keleher led Guelph with 75 points in 17 games played. 
The best three out of five series could ultimately be decided in goal, where the trio of Ollie Vanyo, Mike Napoli and Connor Waller have fairly identical numbers for the Athletics – as does the duo of Dante Mancini and Mateo Beaudin for the Regals. 
Wormald feels one word can describe the key for a long postseason run for his club. 
"Consistency. 
We have to prove that we deserve to be in the top four, and deserve to go past the first round, past the second (playoff round) and hopefully play lacrosse until mid-August." 
Game 1 goes Friday night in St. Catharines at Canada Games Park. Game time is 8 pm.
The following is the schedule for the best of five series between the St. Catharines Jr. B Athletics and Guelph Regals:
Friday June 24 @ STC at Canada Games Park 8 PM
Sunday June 26 or Monday June 27th at GUE TBD 
Tuesday June 28 @ STC at Canada Games Park 8 PM
Saturday July 2 @ GUE – 3 PM (if necessary)
Sunday July 3 @ STC at Canada Games Park 7 PM (if necessary)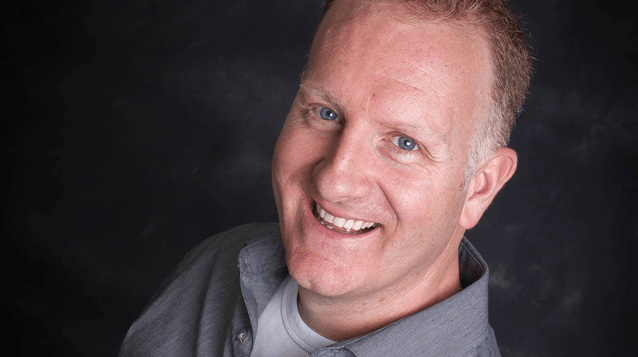 Rod Mawhood is a lifelong Niagara native who has had the pleasure of working in all three mediums – Radio, Print and TV – for over 20 years. His first announcing gig was with the then St. Catharines Stompers. Since then he's worked in radio and TV in Toronto, and currently is the announcer for the Niagara IceDogs and Niagara River Lions.
Rod also covers the Buffalo Bills for FOX Sports and the Buffalo Sabres for NBC Sports.