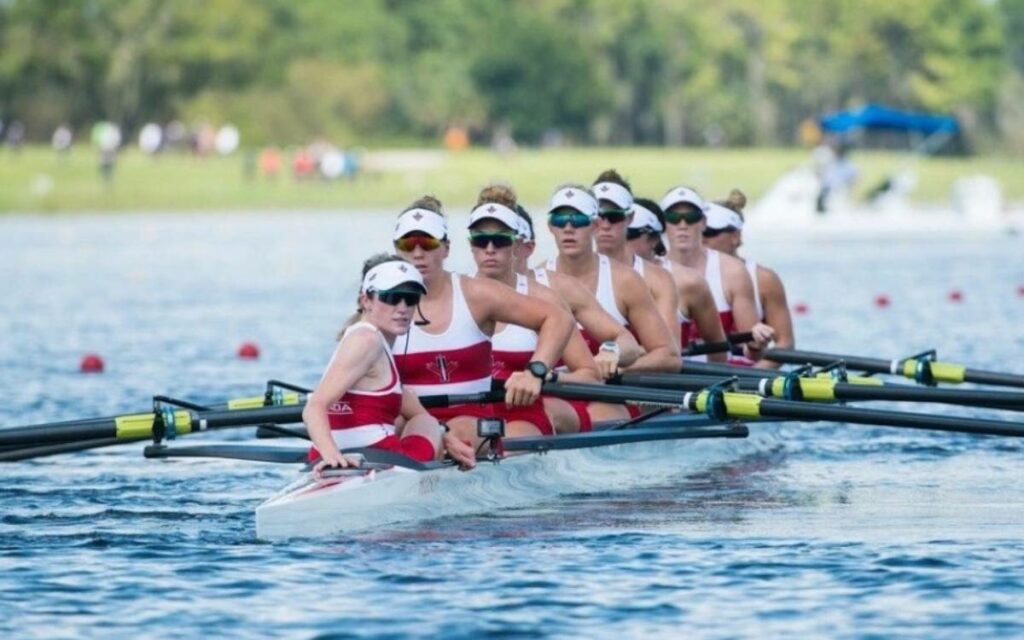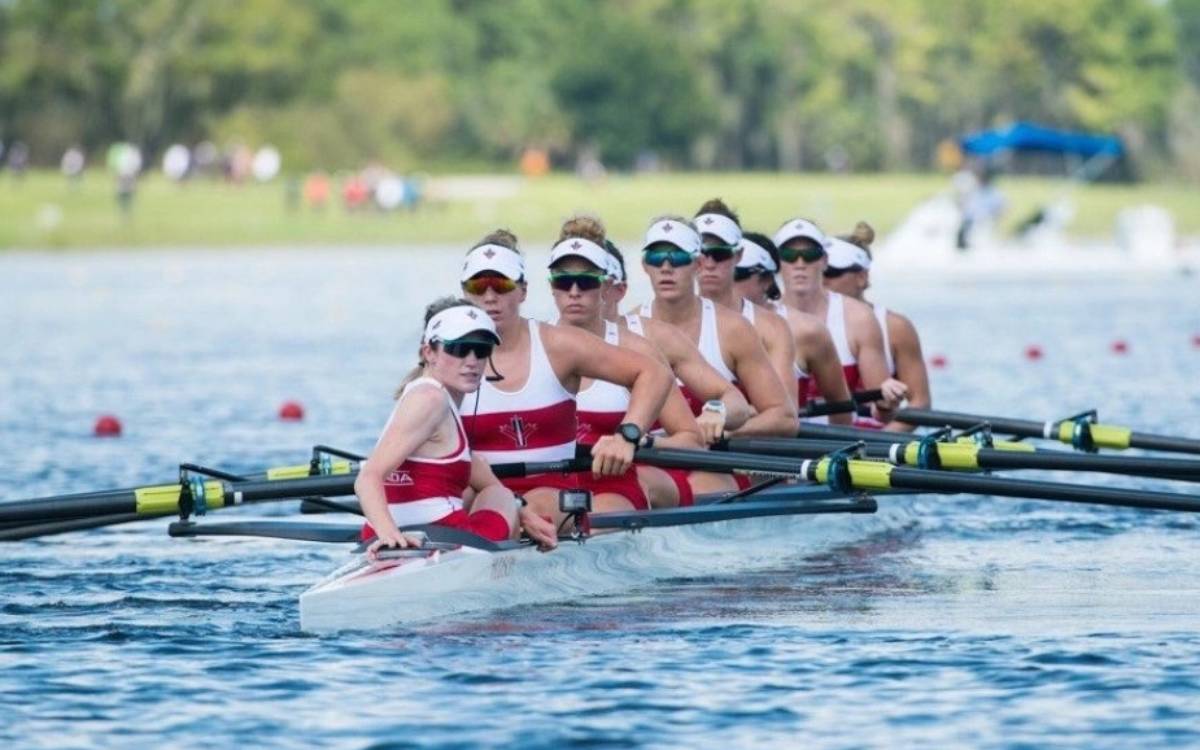 Canadian women's eight at the 2017 World Rowing Championships in Sarasota, Florida. Kit (seated coxswain at front, back turned) is competing in her first Olympic Games next month. Photo credit: Twitter/Rowing Canada
Her resume speaks for itself, but one thing is missing: an Olympic appearance.
That last accomplishment can be, and will be, checked off this year for Kristen Kit.
The Canada Rowing coxie will lead the women's eight into Tokyo, Japan for the XXXII Olympic Games this summer.
Kit, a St. Catharines native and proud graduate of Sir Winston Churchill Secondary School, has competed at two under-23 World Championships, five World Cups, five World Championships, and two Paralympic Games, and perhaps more impressively she's won a total of 10 medals thus far.
"I first start laughing because I actually don't hear them read off like that normally, so I'm a bit embarrassed, but proud of course," said Kit when asked on the Niagara Sports Report on Newstalk 610 CKTB — 'when she hears of those accomplishments what stands out the most?'
"If I had to pick one it would actually be our medal from 2016 Rio Paralympic Games — that was Canada's first rowing medal at the Paralympics, and it's something that I'm really proud of my crew, really proud of my coach for that medal.
Hoping to look to build on that in about 47 days."
The Tokyo Olympics run from July 23 to August 8, 2021.
Rowing was first introduced in Grade 9 to Kit, who was more interested in Cross Country and Track and Field at the time.
During the Niagara Sports Report interview Kit received a special call from Jane Roos of CAN Fund.
"I have a charity called CAN Fund that I started," Roos explained. "I actually was an athlete myself, and I was in a bad car accident many years ago that ended my athletic career. I did Track and Field.
I started this charity that would allow Canadians to donate and support athletes on their journey.
A few years ago we started a program called CAN Fund #150Women, and its women across the country giving 150-dollars or more, and this donation goes to female athletes, and today I would like Kristen to become a 2021 CAN Fund #150Women recipient — meaning she'll receive $6,000 from women across the country that are backing her on this final prep to Tokyo.
"I'm just over the moon," said an ecstatic Kit. "I wasn't expecting this at all. I didn't know this was going to happen."
After containing her shock and excitement, Kit quickly composed herself and offered this heartfelt explanation as to what it all means to receive the funding:
"It means a lot. Women in sport, we have to stick together, and I feel a lot of pride to know that Canada has my back — especially women.
That's really, actually, what motivates me. The days I don't want to be in the boat, it's the next generation and also previous women that have come before me.
What Jane and her charity does is pretty phenomenal. She works tirelessly to support our dream. [This] really is a game-changer.
And I must admit I do feel the love from Niagara."
To find out more about CAN Fund, and helping Canadian athletes reach their Olympic goals like Kristen Kit, visit mycanfund.ca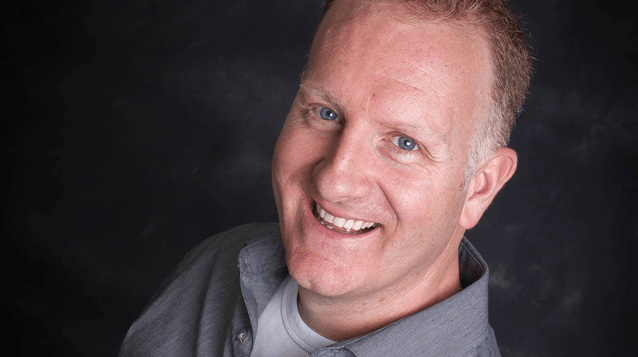 Rod Mawhood is a lifelong Niagara native who has had the pleasure of working in all three mediums – Radio, Print and TV – for over 20 years. His first announcing gig was with the then St. Catharines Stompers. Since then he's worked in radio and TV in Toronto, and currently is the announcer for the Niagara IceDogs and Niagara River Lions.
Rod also covers the Buffalo Bills for FOX Sports and the Buffalo Sabres for NBC Sports.