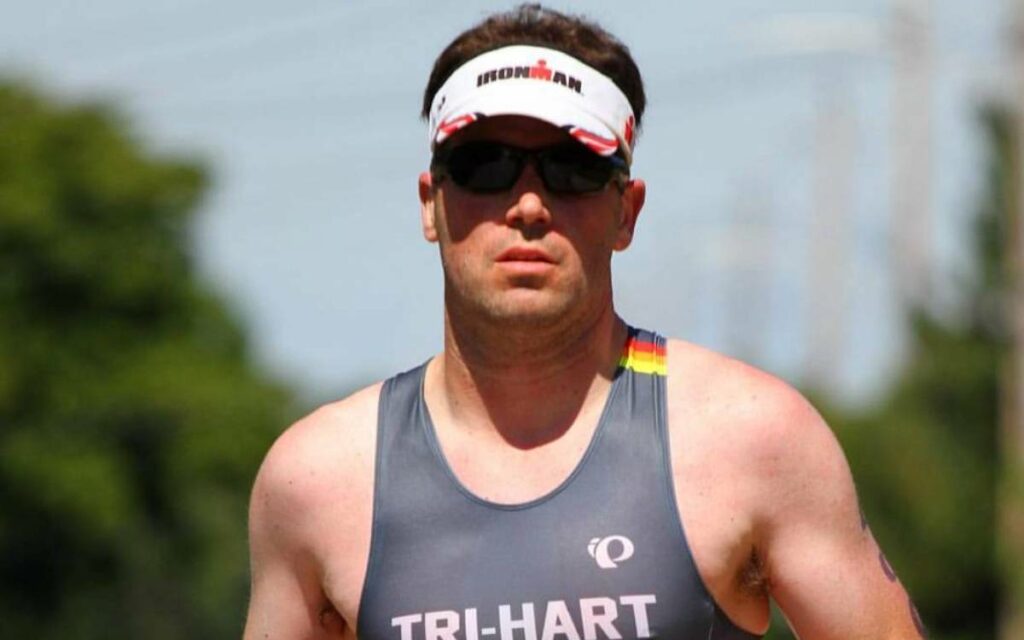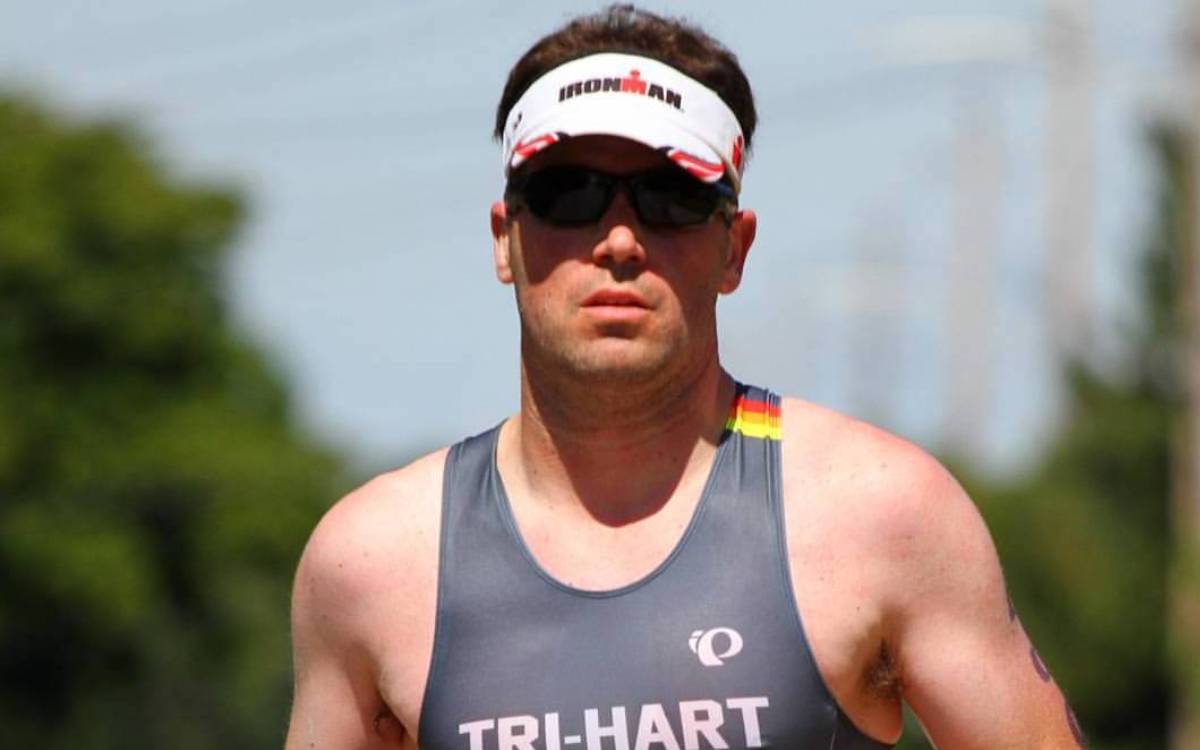 Kevin Vallier does it all while battling colitis. Supplied photo. 
Take a deep breath.
Think of this – all back-to-back – within a few hours.
Swim two kilometres.
Bike 90 kilometres.
Then run 21 kilometres.
It's called an Ironman 70.3.
St. Catharines resident Kevin Vallier will be taking part in his fifth Ironman Triathlon Sunday in Geneva, N.Y., but he'll be doing it all while battling ulcerative colitis.
Vallier will be running in support of Hamilton Health Sciences, who he freely admits saved his life over a decade ago.
"It's probably not a stretch to say, they pretty much saved my life," Vallier said. 
"I was having some G.I. (gastrointestinal) issues probably about 13 years ago now, and I wasn't really sure what was going on. 
Through a fortunate set of circumstances, long story short, I ended up at Hamilton Health Sciences Centre for Digestive Diseases, and Dr. John Marshall looked at me and said, 'I don't think you have any idea how sick you really are.'
I was down to about 120-pounds, I needed a blood transfusion, I needed iron injections twice weekly – I was a bit of a mess.
I just wanted to give back."
So, what is ulcerative colitis?
The medical definition is this: ulcerative colitis is an inflammatory bowel disease (IBD) that causes inflammation and ulcers (sores) in your digestive tract.
Vallier sums it up in layman terms. "You go to the washroom a lot, you have a sense of urgency, and a loss of blood – all of those fun things to talk about."
You may think, as did I, having and wanting to go to the bathroom a lot, and taking part in an Ironman Triathlon is likely not a good mix, but Vallier says come race time it truly is mind over matter. 
"When you're out there, there's a big mental component, and I've been turned into a very big believer between the mind/gut connection going through this disease. 
When my mind is occupied with racing you kind of forget you have it."
Former Canadian Olympian, triathlete, Kyle Jones who now calls Niagara home is Vallier's coach. Vallier has been training in and around the region including the Welland Flatwater Centre with his swimming. He hopes to finish his latest Ironman competition within six hours. 
As for the average joe wanting to give a triathlon a try, Vallier offers this: 
"If you're looking to do something in June or July, you should start training in January. It's about consistency.
It becomes addictive. You can ask people close to me, I get a little grumpy if I haven't trained for a couple of days," a chuckling Vallier said. 
"It does become a bit of a lifestyle. 
I will say the triathlon community is very supportive, everybody encourages each other. Everyone is nervous at the start line."
You can find out more about the Ironman race on Sunday here, and help Kevin reach his fundraising goal by donating here.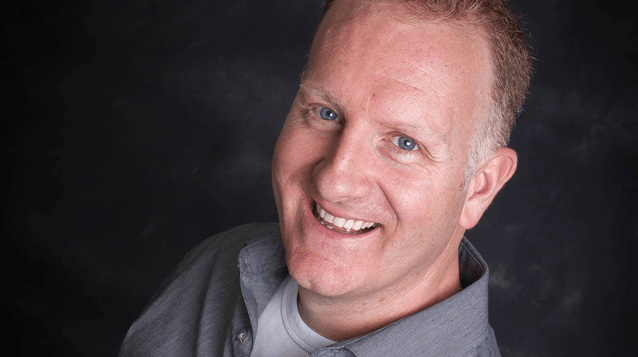 Rod Mawhood is a lifelong Niagara native who has had the pleasure of working in all three mediums – Radio, Print and TV – for over 20 years. His first announcing gig was with the then St. Catharines Stompers. Since then he's worked in radio and TV in Toronto, and currently is the announcer for the Niagara IceDogs and Niagara River Lions.
Rod also covers the Buffalo Bills for FOX Sports and the Buffalo Sabres for NBC Sports.