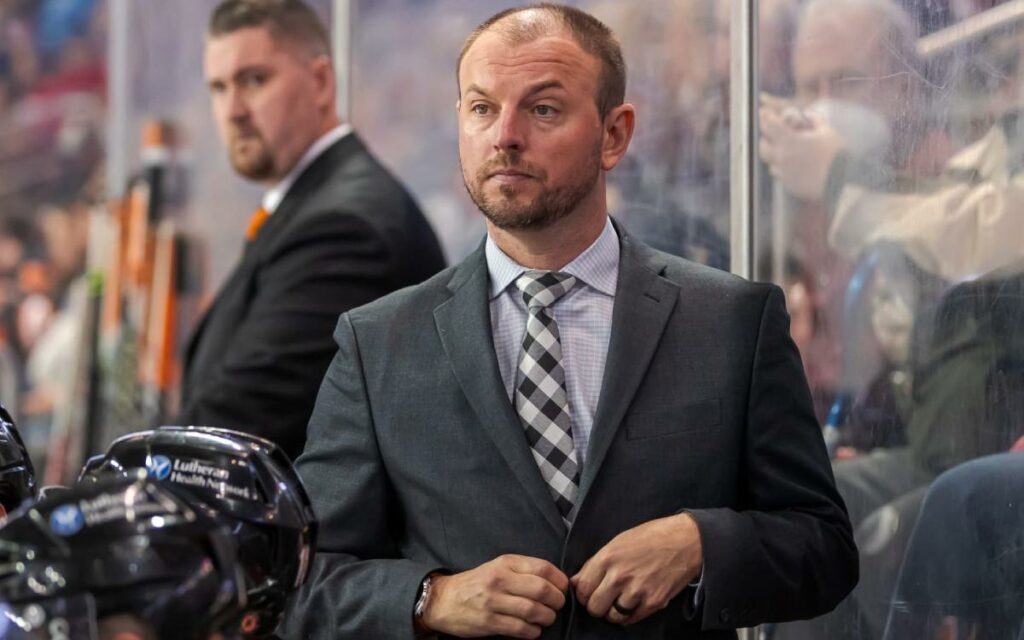 Boudreau name well known locally. Photo credit: ECHL/Fort Wayne Komets
It's a homecoming of sorts for Ben Boudreau. 
The 38-year-old St. Catharines native, who has helped run the Golden Horseshoe Hockey School in the Garden City – started by his father Bruce – for decades has been hired by the Ontario Hockey League (OHL) Niagara IceDogs as associate coach. 
"I remember very vividly growing up in St. Catharines," said Boudreau, who spent the last nine seasons coaching professionally, first as an assistant, then head coach in the ECHL with the Bakersfield Condors, Norfolk Admirals and Fort Wayne Komets where he won a Kelly Cup Championship in 2021. 
"All my best friends are here, all my family is still here, and when I came back home I had spoken with Darren (IceDogs owner Darren Dedobbelaer) about a possible opportunity and there was no other place, I think, in the world right now where I'd rather be, one has a career, and two as a family having my boys come back home.
I don't know how many people in my position ever get to go home. This is hopefully a match made in heaven. 
I can't wait to get started. I can't tell you how excited I am."
Boudreau is the son of long-time NHL head coach Bruce Boudreau, who played for the AHL (American Hockey League) St. Catharines Saints (farm team of the Toronto Maple Leafs) back in the 1980s when Ben was born.  
"The Niagara IceDogs are pleased to welcome Ben Boudreau as an Associate Coach," interim general manager Wes Consorti said in a release. 
"Ben brings a wealth of professional experience and is a forward thinker who will elevate everyone in our organization on and off the ice. As an organization we have put a tremendous emphasis on player development and Ben brings the perfect mix of experience and professionalism to help our players reach their highest potential."
Boudreau joins Head Coach Ryan Kuwabara and assistant coaches Brandon Shaw, Damon Racicot, and Andrew Fritsch on the IceDogs coaching staff.
"I'm doing whatever I can do to help, as an assistant, as an associate," Boudreau said.
"Ryan Kuwabara is the head coach, and my job as an associate is to work alongside him and collectively find the best opportunity to get this team into a position to have success. I'm more than willing to do anything from the hockey standpoint, development standpoint, video standpoint.
"I want to help this team get to where it needs to get to."
Boudreau plans on making his first public appearance as a member of the IceDogs coaching staff at the team's first annual Summer Fest happening on July 20 in the Meridian Centre parking lot from 12pm to 3pm. 
The event is free to enter for all ages and will feature a wide variety of different activities and games. Activities Include:
Bouncy Castle
Cornhole Boards
Music
Magician
Face Paint
Accuracy Shooting
Spin The Wheel
Interacting with IceDogs Players and Coaches 
For more information visit niagaraicedogs.net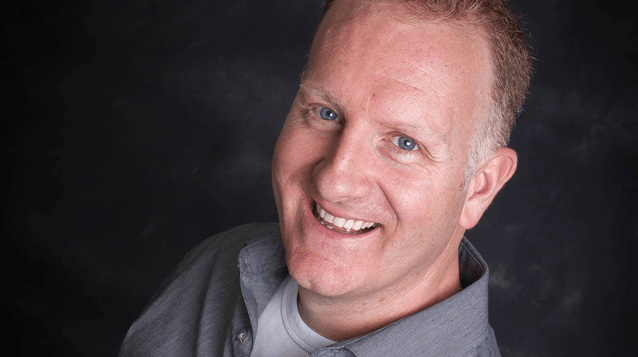 Rod Mawhood is a lifelong Niagara native who has had the pleasure of working in all three mediums – Radio, Print and TV – for over 20 years. His first announcing gig was with the then St. Catharines Stompers. Since then he's worked in radio and TV in Toronto, and currently is the announcer for the Niagara IceDogs and Niagara River Lions.
Rod also covers the Buffalo Bills for FOX Sports and the Buffalo Sabres for NBC Sports.