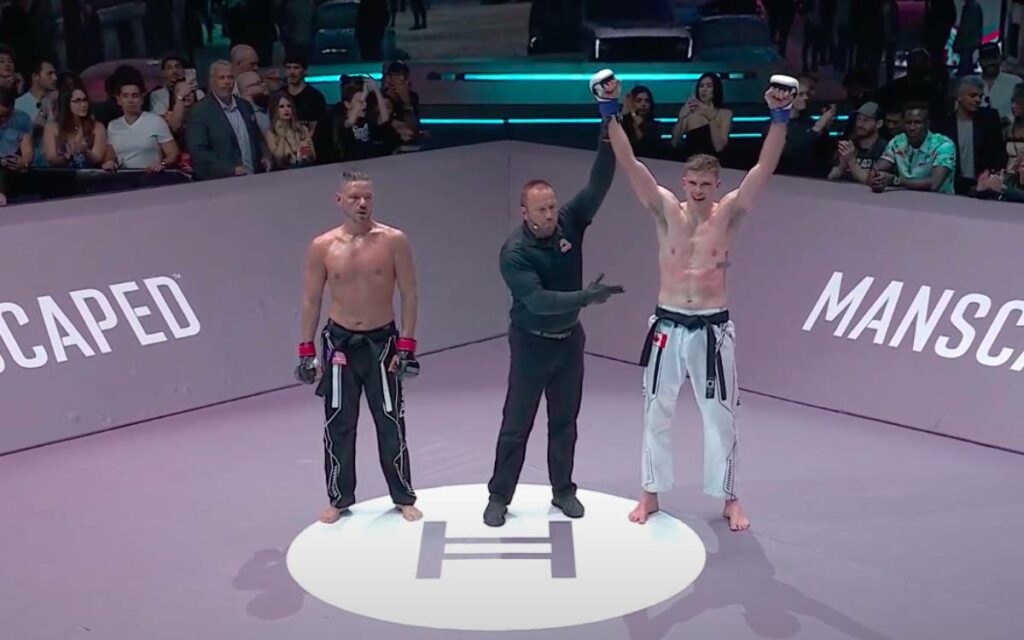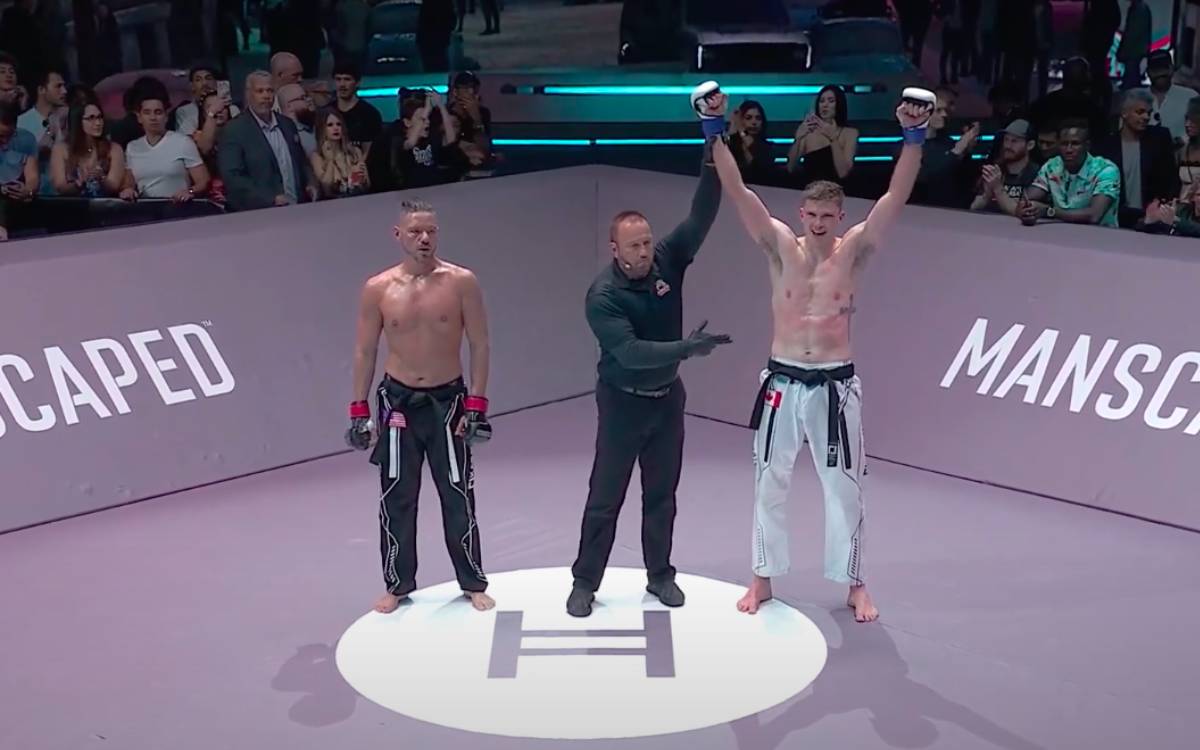 Rob Buxton (pictured, white paints) has represented Canada in the sport of kickboxing in the past. Photo credit: YouTube/Karate Combat
Boxing has been around for centuries, while modern mixed martial arts (MMA) competition – consolidated under a regulated set of rules in the form of the Ultimate Fighting Championship (UFC) – originated in 1993. 
Enter the newest combat sport: Karate Combat. 
For St. Catharines native Rob Buxton it all started with kickboxing.  
"Funny enough it was my mom and my sister who took a kickboxing class at a local gym, and they were like 'hey you should come try this out,' and I've never looked back," said the 28 year-old Buxton who would go onto represent Canada in many kickboxing events.
Along came Karate Combat, and a chance for Buxton to spread his wings, and expand his arsenal, sort of speak. 
What is Karate Combat? It's defined as: 'A Martial Arts Combat Sport based on the principles of traditional karate combat applications including aggressive striking and the use of throws, sweeps, takedowns and limited ground fighting.'
Standing 6-foot-3 inches tall, and weighing 195 pounds, Buxton entered his first pro fight in Karate Combat against veteran karate fighter and American Adrian Galvan, as someone known to use his hands more than his feet. 
"Traditionally I have been a little bit more of a boxer, I use my hands a little bit more – not to say that I don't kick – but in this last fight that I just had with Karate Combat my kicks actually came through for me a little bit more. I'm excited to use both a little bit more in my game," Buxton, a strength and conditioning coach by day, said. 
And talk about pressure, Buxton's first fight in Karate Combat was a pay-per-view event from Universal Studios in Orlando, FL.
"It was a crazy experience. We were right under that roller coaster – I believe it's called The Rocket. 
I actually have a mental performance coach, who runs out of our gym, so I put a lot of work in with her.  
Lights, camera, action – I'm not worried about fighting. I know I can do that. 
It was one of the best weeks of my life."
And unlike boxing where you're in a ring, or MMA as seen in the UFC where you're in an octagon style cage, Karate Combat features a unique pit which offers fighters and viewers of the sport a unique experience. 
Buxton improved to (1-0) as a pro basically training alone because of work commitments, and admitting he didn't have his best fight in his debut. 
"A lot of my camp was me alone in my garage with my heavy bag, so not my overall sharpest performance of all-time but we went in with a good tactic which was to push the aggressiveness. 
It went well, we got the second round TKO."
Buxton, who can't wait to enter the pit again, was quick to thank the House of Champions in Stoney Creek, and coach Kru Alin who made the trek to Florida with him. 
"As soon as possible I'm hoping to get in and strike while the iron is hot – September would be a perfect date for me."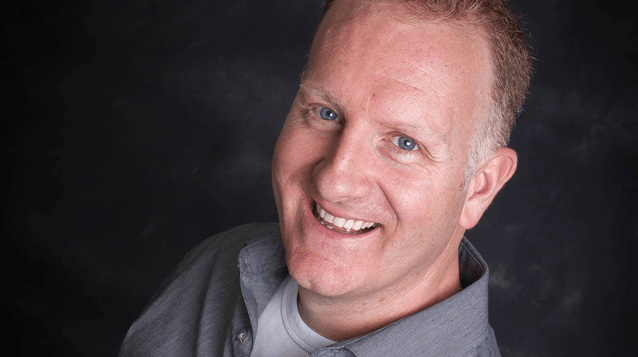 Rod Mawhood is a lifelong Niagara native who has had the pleasure of working in all three mediums – Radio, Print and TV – for over 20 years. His first announcing gig was with the then St. Catharines Stompers. Since then he's worked in radio and TV in Toronto, and currently is the announcer for the Niagara IceDogs and Niagara River Lions.
Rod also covers the Buffalo Bills for FOX Sports and the Buffalo Sabres for NBC Sports.