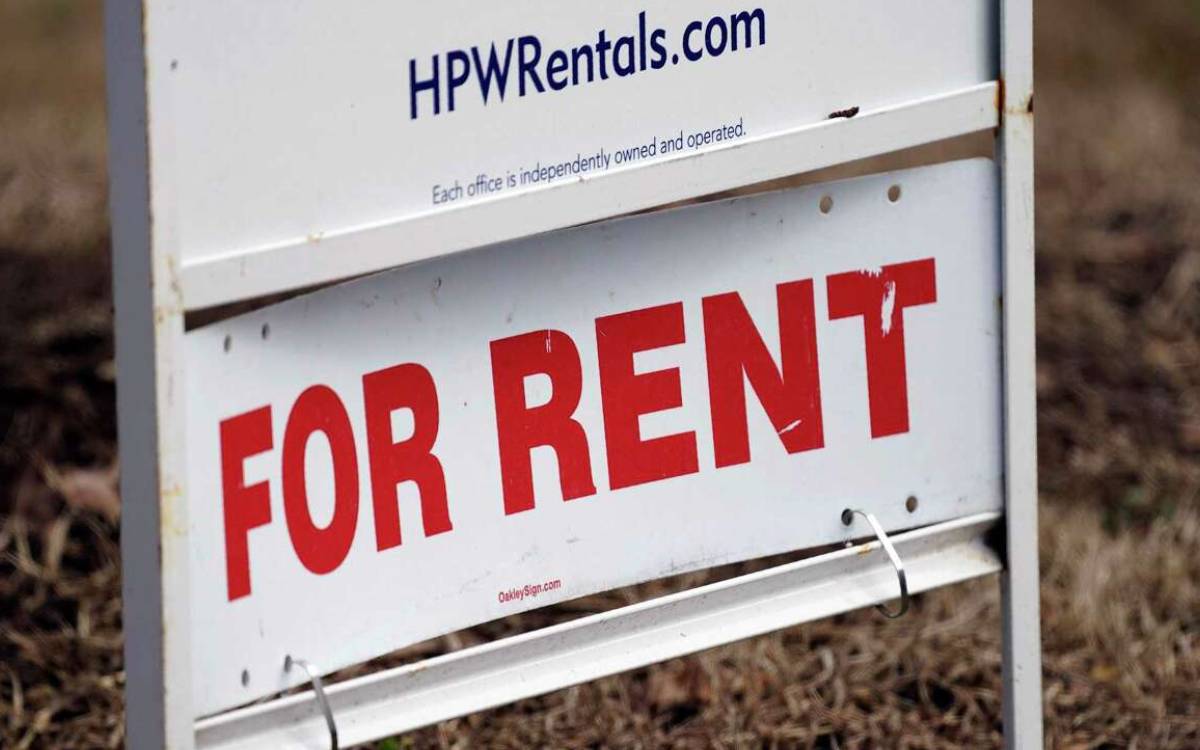 The month-over-month decrease comes after a 6.5 per cent uptick for one-bedroom units between May and June. According to analysts, however, last month's flattening doesn't represent the start of a long-term downward trend. Photo credit: AP/Gerry Broome
Just as it got slightly more affordable to purchase a home locally last month, so too did it become slightly more affordable to rent a property.
According to the latest rent report from Rentals.ca, the average monthly leasing price for a one-bedroom unit in St. Catharines in June 2022 was $1,421, down 2.07 per cent from May, and 2.34 per cent from the same time last year. 
The average monthly rent for a two-bedroom unit in the city last month was $1,895, representing a slight 0.21 per cent dip from the previous month, but still up 11.27 per cent from June 2021. 
"After seeing a large increase in average monthly rental rates in May 2022…June rent was relatively flat," said report author and president of Bullpen Research and Consulting Ben Myers.
"However, this decline is likely the result of a change in the composition of listings by province, as British Columbia, Alberta, Saskatchewan, Manitoba, Ontario and Nova Scotia experienced monthly increases in rent of 0.7% to 4.6% from May to June."
Per the report's aggregation, St. Catharines ranked 28 out of 35 large municipal areas assessed. In other words, St. Catharines was the seventh most affordable rental market in Canada last month. 
The top three most affordable areas listed, in order of affordability, were Saskatoon, Edmonton, and Red Deer. The average one-bedroom unit in Saskatoon rented for just $973 in June. 
The top three most unaffordable locations in Canada to rent, ranked from highest monthly lease price downward, were Vancouver, Toronto, and Richmond, BC. The average rental rate for a one-bedroom unit in Vancouver was $2,412 per month. The average rate for a two-bedroom property in the city was $3,597. 
Despite the monthly decrease in rental prices in St. Catharines, Myers anticipates sustained long-term growth moving forward across the board. 
"The recent report by the Canada Mortgage and Housing Corporation suggests Canada remains significantly undersupplied for housing, which continues to impact rental markets, and migration patterns," said Myers.
"While it is difficult to forecast during these unpredictable times, Bullpen Research & Consulting and Rentals.ca expect rent growth to continue, especially with a resale housing market correction underway, and future interest rates hikes still on the table."