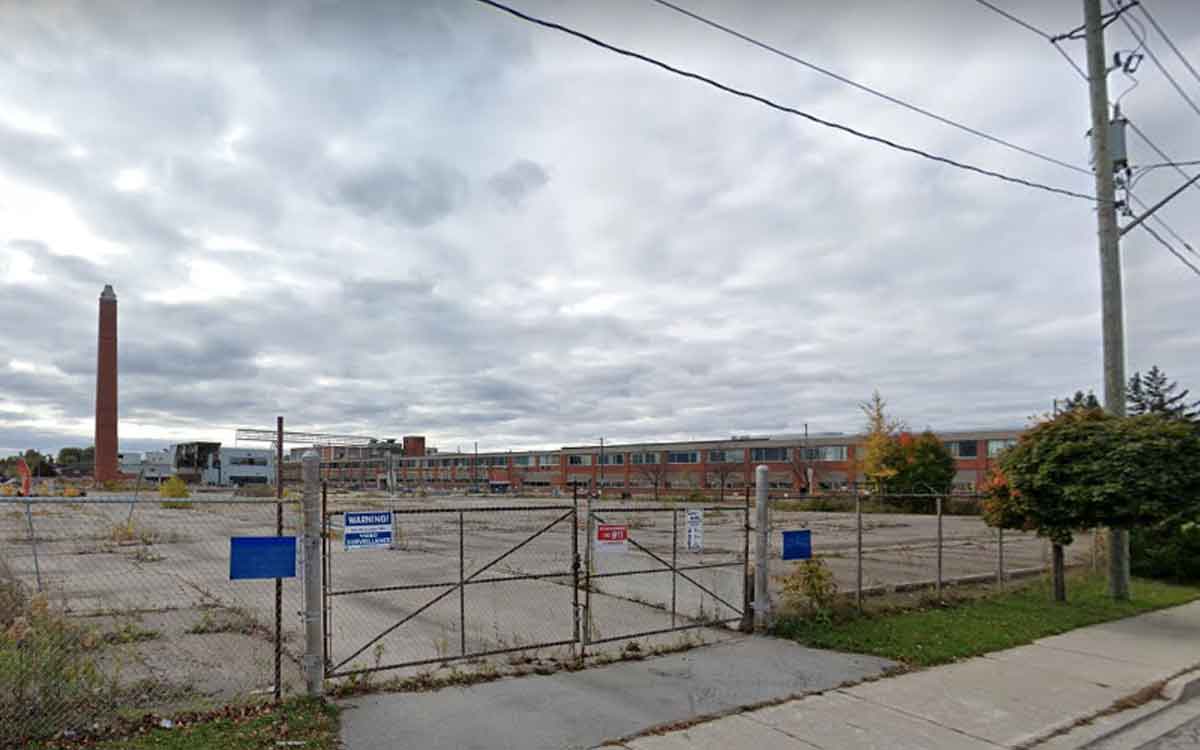 Site of the former GM plant on Ontario Street in St. Catharines.
Bayshore Groups arrived in St. Catharines in 2014 to great fanfare. They purchased the former General Motors plant on Ontario Street for $12.5 million. Residents and local politicians at the time were thrilled thinking the plant would finally be demolished, cleaned up and sold to a developer who would bring the property back to life. It didn't quite turn out that way.
At this week's St. Catharines city council meeting, Coun. Karrie Porter brought forward a motion to take action on cleaning up the site after residents told council loud and clear that they've had enough of the eyesore and safety hazard.
Eight residents made passionate presentations urging council to do something with the 21.8-hectare property that has sat vacant for years. Bayshore still owns the property and has been tangled up in legal battles as messy as the property it owns.
Many of the delegates that spoke to council members Monday night shared the same messaging; one of desperation, frustration and anger. The first delegate to speak to council was resident Jack Profijt, calling the GM site an "environmental nightmare". He said residents feel like they are being, "held hostage" and that citizens are becoming "very angry", particularly at Bayshore. Projfijt said he's afraid that someone might die on the property – a child or a homeless person.
Resident Don Swayer listed a number of problems local citizens face or that have been reportedly happening on the site including; rat infestation, toxic spills into 12 Mile Creek, the use of the abandon property buildings for drug use or shelter and mold. "It's a disaster people in the neighbourhood are living with," he told council. He also said some neighbouring business have gone under while property values have dropped significantly.
All of the speakers spoke of frustration in the fact that a number of requests have been made to the city to do something to help the situation but no significant action has taken place. "You know there's a problem there, we know there's a problem there," said Sawyer.
Resident Dennis Edell said the site is not your typical brownfield site. "It's a public health emergency," he stated.
Coun. Mat Siscoe who seconded the motion, said staff have done everything they can given the resources they have and now it's time for council to increase efforts. "Coun. Porter and I would wager every member of council has said, if there's a stone we can overturn to try and fix whatever we can fix, we're going to do that," Siscoe said.
In the end council allocated $125,000 to an "action plan" to help move the cleanup forward and improve security around the site. The city will hire a law firm to explore legal options, ask the Ministry of the Environment to conduct water, soil and air quality tests, seek expert advice on brownfield property management best practices and hire a security company to monitor the property.
The multi-part motion passed unanimously.