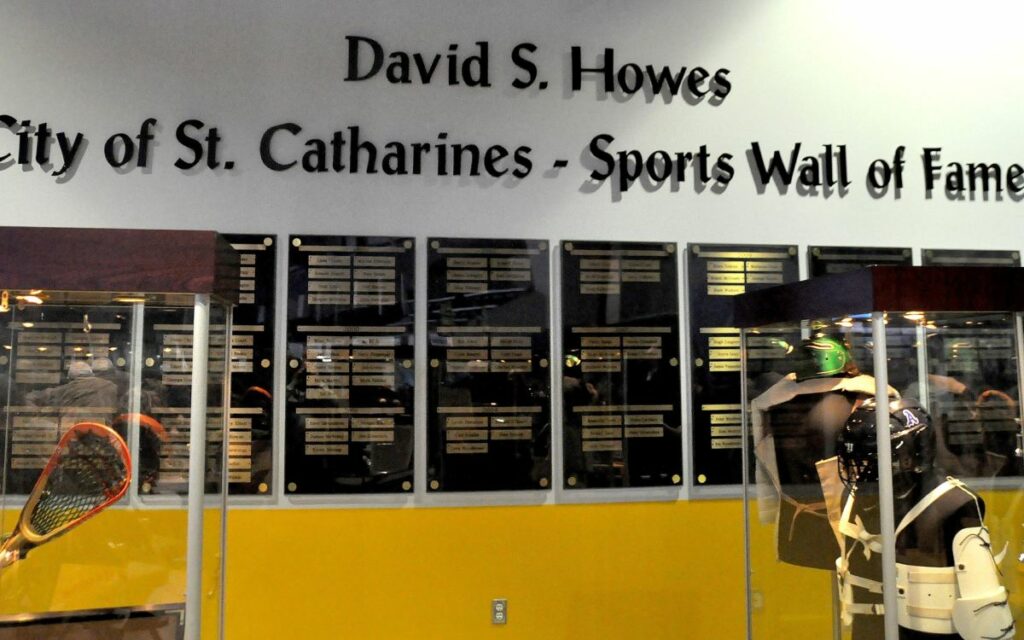 St. Catharines Sports Hall of Fame to honour five new inductees at a free event in Meridian Centre on Wednesday. Photo Credit: City of Catharines
Free event at Meridian Centre takes place Wednesday
The St. Catharines Sports Hall of Fame will enshrine five new inductees Wednesday night inside its home at the Meridian Centre in downtown St. Catharines.
Basketball, Bowling, Hockey and Rowing will all be featured in the Class of 2023 as four athletes and one builder will be inducted.
Bob Miller was a founding member of the St. Catharines CYO Rebels Basketball organization, and is already the recipient of the Jack Gatecliff and Jimmy Rose awards for his contributions to local basketball and youth sports.
Clay Brown was a true two-sport athlete in both football and rowing, but will be entering the Hall as an oarsman.
Brown represented Canada twice at the Olympics, 1960 and 1968, in the sport of rowing, and was a local high school teacher and rowing coach at West Park Secondary, Ridley, and St. Catharines Collegiate where he also coached football.
Mike Iggulden started his hockey career at historic Ridley College and would go on to play for and captain Cornell University where he entered the National Hockey League undrafted playing for both the San Jose Sharks and New York Islanders before playing professionally in six other countries – Latvia, Switzerland, Sweden, Russia, Croatia and Germany.
Don Betts was twice named Bowler of the Year in Ontario, and was a multi-time medalist at the National Championships including a pair of golds.
In 1995 Brown was voted one of the top 90 bowlers in all of Canada, and four years later was inducted into the Ontario Bowlers Hall of Fame.
Jane Tregunno-Stamp is a three-time Canadian Olympian, and won silver in the women's coxed Four at the 1984 Olympics in Los Angeles, California.
In 1992, Tregunno-Stamp received the "Award of Merit" from Rowing Canada Aviron for her contributions to the sport in Canada.
"It's always a special night when we can gather as a community to recognize athletes and builders who have had a significant impact on sport locally, provincially, nationally, as well as the global stage," said St.Catharines Sports Hall of Fame Chair Peter Partridge Jr.
"We are proud to celebrate the achievements of the 2023 inductees permanently in the St. Catharines Sports Hall of Fame."
The inductees will all be honoured by the City of St. Catharines, and the provincial and federal governments.
"Congratulations to the inductees for not only shining a spotlight on our community through their efforts, but also using sport as a way to bring our community together as a uniting force," Mayor of St. Catharines Mat Siscoe said.
"With their names being added to the Sports Hall of Fame, their legacies will live on and inspire future generations."
This year's induction ceremony will take place at the Meridian Centre on Wednesday, Nov. 15, 2023. The program will begin at 5:30 p.m.on the concourse level of the Meridian Centre.
The event is open to the public and free to attend. Seating will be available on a first come, first served basis. Doors open at 5 p.m. and a reception will follow the induction ceremony.
Founded in 1990, the Sports Hall of Fame recognizes the accomplishments of athletes and builders who have made significant contributions to the development of sport in St. Catharines, and went on to success at provincial, national and/or international levels.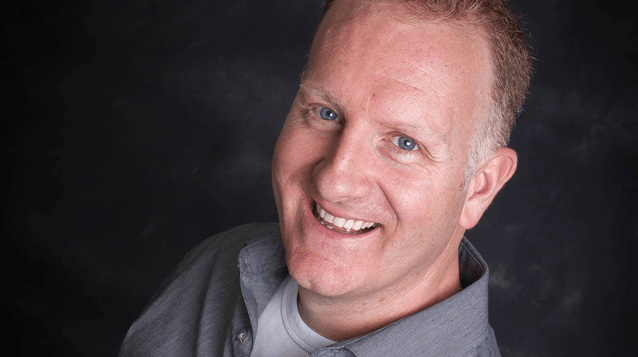 Rod Mawhood is a lifelong Niagara native who has had the pleasure of working in all three mediums – Radio, Print and TV – for over 20 years. His first announcing gig was with the then St. Catharines Stompers. Since then he's worked in radio and TV in Toronto, and currently is the announcer for the Niagara IceDogs and Niagara River Lions.
Rod also covers the Buffalo Bills for FOX Sports and the Buffalo Sabres for NBC Sports.