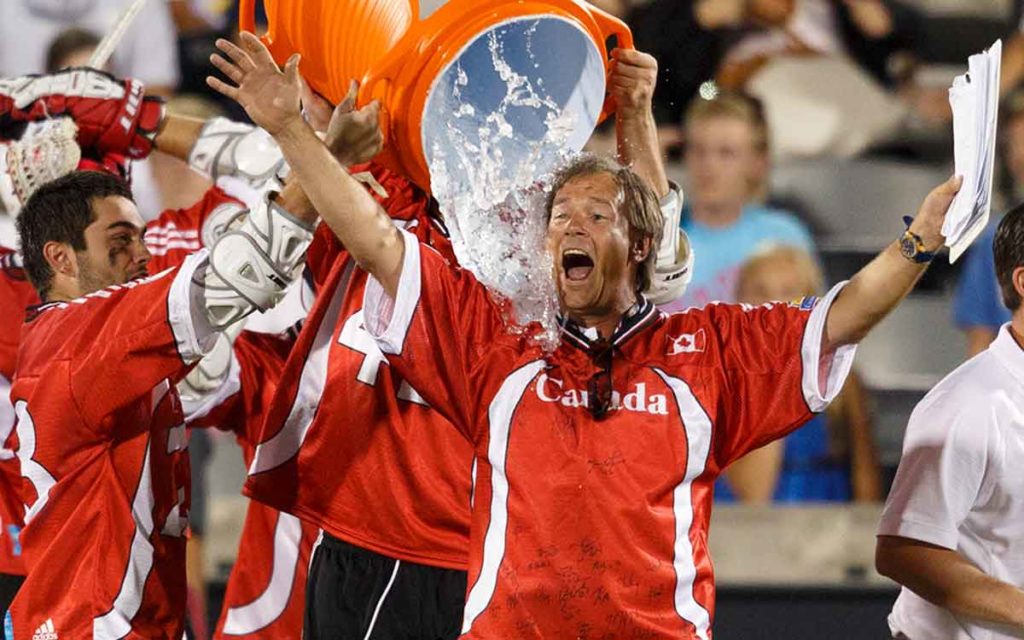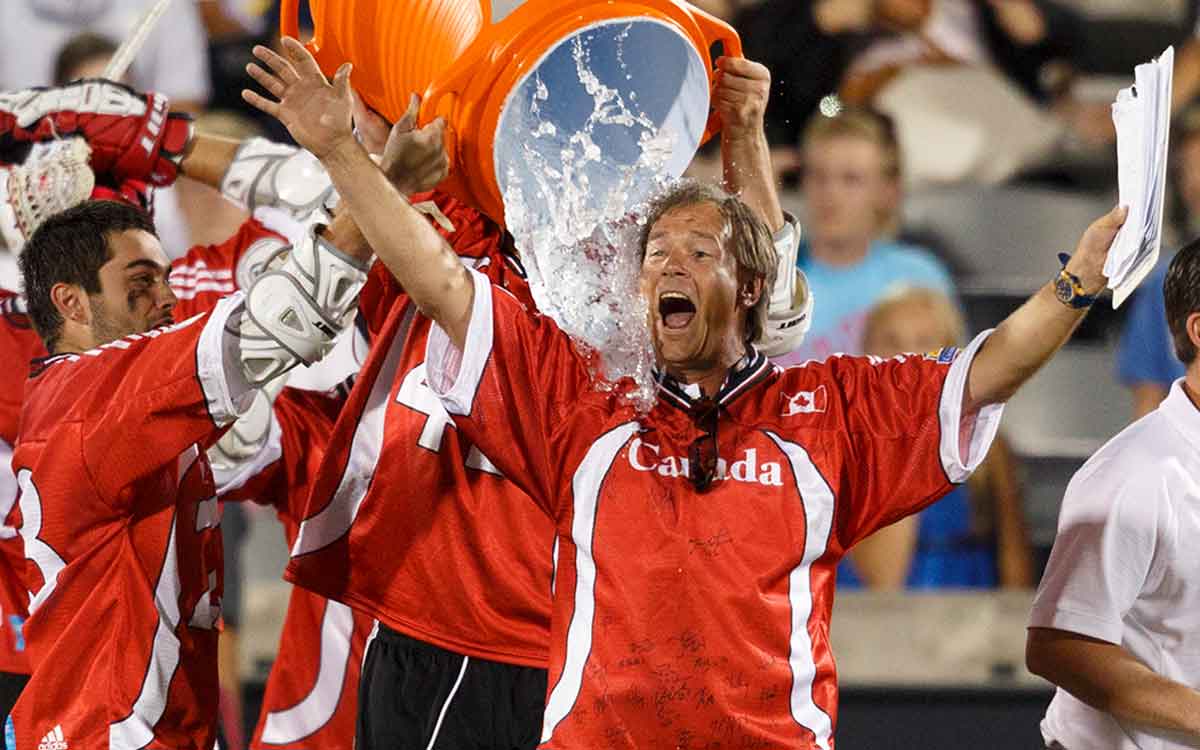 St. Catharines Randy Mearns, who led Canada to the 2014 FIL World Championship title, will be entering the Canadian Lacrosse Hall of Fame with his 1990 St. Catharines teammates. Photo: Trevor Brown.
The Canadian Lacrosse Hall of Fame class of 2020 has a real St. Catharines feel to it.
In fact, a whole former St. Catharines team will be entering the Hall this year.
The 1990-1991 St. Catharines Jr. A Athletics will be honored in the 'Team Category.'
Led by St. Catharines native and MVP Randy Mearns, and the high scoring Kilgour brothers Darris, Travis and Rich, the Athletics defeated the Richmond (BC) Outlaws in 1990, and the Victoria (BC) Eagles in 1991 to win back to back Minto Cups. (Canadian Jr. A Lacrosse Championships)
Rich Kilgour, who has basically done it all as a player and coach in the sport of lacrosse, joined the Niagara Sports Report on 610 CKTB to discuss what he calls the hi-lite of his career.
"That was actually the first championship I ever won," said Kilgour who played his minor box lacrosse in Niagara on the Lake and went on to play and coach for the National Lacrosse League (NLL) Buffalo Bandits.
"Definitely winning that Minto Cup (1990) was the hi-lite of my career, and to have my two brothers there – it was really special.
Darris, being a year younger, he was the leading scorer, and my younger brother Travis he was four years younger so I never really got to play any sports with him growing up. He was 16-years old. To have two of your brothers there put it on another level, and to win with a bunch of guys I really played against my whole entire life growing up was a pretty sweet situation."
Kilgour will be entering his third hall of fame as he's already a member of the Buffalo Sports Hall of Fame and the NLL Hall of Fame.
"Ya, it's pretty unbelievable because I didn't start playing for those reasons. I guess if you stick around long enough people get to appreciate what you've done. It's pretty cool."
Meantime, Paul Day a former Niagara Regional Police Officer and someone who now calls Grimsby home will enter the Canadian Lacrosse Hall of Fame in the 'Builder Category.'
Day, who is also a longtime member of the St. Catharines Athletics family, captained the Peterborough Maulers to Minto Cups in 1986 and 1987. In 2004 Day received the Les Bartley (St. Catharines native) Award as NLL Coach of the Year, and won championships as General Manager of Team Canada's box lacrosse team in 2007 and as coach in 2011 and 2015.
And honoured in the 'Veteran Category' in 2020 is St. Catharines native Peter Berge.
Also known as 'Whitey,' Berge was an outstanding member of the Jr. A Athletics in the late 1950's and early 1960's. Berge also won a Memorial Cup (Canadian Jr. A Hockey Championship) with the 1960 St. Catharines Teepees.
St. Catharines, home of the Ontario Lacrosse Hall of Fame, continues to put the City and the Region on the map when it comes to Canada's national summer sport – lacrosse.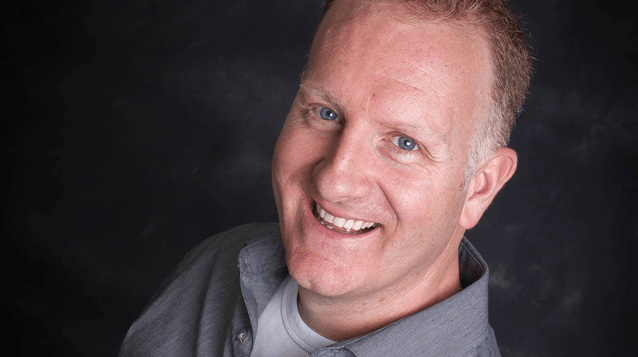 Rod Mawhood is a lifelong Niagara native who has had the pleasure of working in all three mediums – Radio, Print and TV – for over 20 years. His first announcing gig was with the then St. Catharines Stompers. Since then he's worked in radio and TV in Toronto, and currently is the announcer for the Niagara IceDogs and Niagara River Lions.
Rod also covers the Buffalo Bills for FOX Sports and the Buffalo Sabres for NBC Sports.