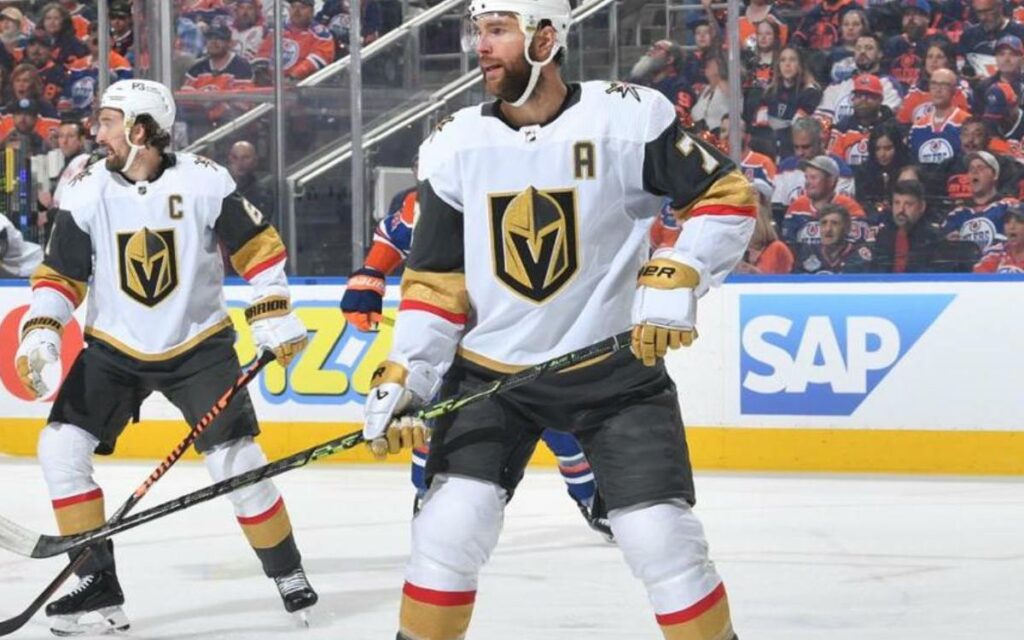 Pietrangelo of Vegas (pictured) and Verhaeghe of Florida will battle for Lord Stanley's Mug. Photo credit: NHL
While most of the Stanley Cup Final discussion has centred around the Cinderella Florida Panthers, and the play of goaltender Sergei Bobrovsky and Matthew Tkachuk, there are a ton of other story lines including one here in Niagara. 
You see, two former Niagara IceDogs captains will battle it out for the Stanley Cup beginning Saturday night in Sin City.
Interestingly enough, both Alex Pietrangelo of the Vegas Golden Knights and Carter Verhaeghe of the Florida Panthers have both already won Lord Stanley's Mug. 
Pietrangelo with the St. Louis Blues, and Verhaeghe with the Tampa Bay Lightning. 
Let's first look back at both players' careers here in Niagara. 
Pietrangelo played 114 games with the IceDogs, posting 27 goals and 97 points. The 6'3′ defenseman was drafted in the first round, fourth overall out of Niagara back in 2008. 
Meanwhile, Verhaeghe skated in 303 games with the IceDogs where he scored 94 goals and 249 points. The 6'2″ 180-pound forward was drafted in the third round, 82nd overall by yes, Maple Leafs fans don't cringe, Toronto from the IceDogs in 2013.
"Throughout my career, I kind of try and develop different things," Verhaeghe told NHL.com.
"We changed the whole system this year and tried to play a different way. And I mean, we saw during the year it took a lot of time to get used to the new systems and how to play and where, what to do in order for the team to kind of be successful. And I think that's what's kind of so great. We kind of went from a different style team to everyone changing a little bit of their game and doing it for the team."
Panthers head coach had strong praise for the former IceDog.
"For me, he was their best player in the playoffs last year, the best forward they had in terms of being dynamic, being on the puck, playing a real good playoff game, all of the things," Maurice to NHL.com. "You score 40, phenomenal year, but all of the things that are quiet defensive things, he's a much better hockey player now than he was at the start of this year because he just added a whole bunch of things."
"And that wasn't stuff the coaches had to bring to him. He wanted to learn every day. He asked for it. He asked for video. 'I want to get better on my own and I want to learn and pick up pucks off the wall.' He wants to understand the game better because he understands that he's playing with Barkov or he was playing with (forward Sam) Bennett. You're playing big minutes against the other team's best and the goal for him was, 'I want to be on the ice at the end of the game when the goalie is out.' Makes sense. … He values the other part of the game. He's worked at it."
There's no doubt you'll hear both Pietrangelo and Verhaeghe's names over the coming days.
"It was so much fun getting here and just trying to enjoy the process, and it's fun coming to the rink right now," Verhaeghe added, "Just having a blast."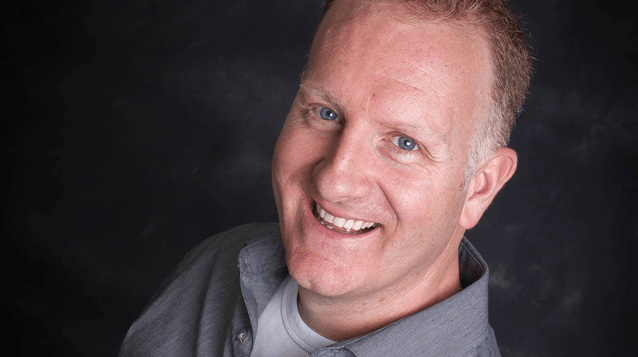 Rod Mawhood is a lifelong Niagara native who has had the pleasure of working in all three mediums – Radio, Print and TV – for over 20 years. His first announcing gig was with the then St. Catharines Stompers. Since then he's worked in radio and TV in Toronto, and currently is the announcer for the Niagara IceDogs and Niagara River Lions.
Rod also covers the Buffalo Bills for FOX Sports and the Buffalo Sabres for NBC Sports.