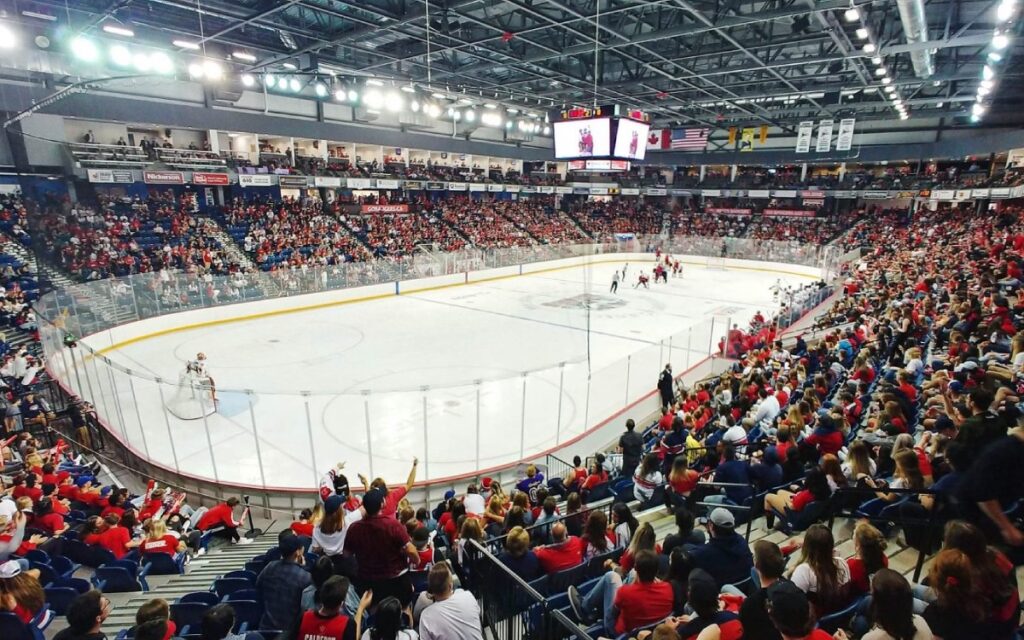 Brock takes on Guelph Gryphons. A sword from War of 1812 will be awarded to winner. Game takes place this Friday, September 23. Photo credit: Brock University
Many people involved in the game of hockey will say 'Canadian University hockey is the best kept secret in Canada.'
That includes this reporter, and the new head coach of the Brock Badgers men's hockey team T.J. Manastersky, who arrives at Brock University after 14 years of coaching in the NCAA. 
On most nights across Canada numerous NHL scouts will attend university hockey games in near obscurity amongst just a few hundred fans.
Manastersky began his U.S. college coaching career just over the border in Buffalo, NY with Canisius College as an assistant. 
From there it was just down Interstate-90 to SUNY-Fredonia – also as an assistant coach. 
The 39-year-old Manasterky, an Oakville native, was then hired as head coach of Curry College in Milton, Massachusetts. 
And before being hired by Brock in May of this year, Manastersky spent a season as an assistant with Union College in Schenectady, New York. 
The Badgers pre-season is underway including this upcoming Friday night at Meridian Centre in downtown St. Catharines in the return of the Steel Blade Classic as Guelph Gryphons will provide the opposition. 
The once annual event last took place in 2019, due to the pandemic, when the Badgers packed the arena with close to 5,000 fans 
This will be the 22nd installment of the Steel Blade Classic.  
"Anticipation for the next Steel Blade hockey game has been growing year after year, with not only fans, but also our student-athletes, coaches and staff eager to bring this electrifying
experience back to the Meridian Centre," said Melissa Krist, Executive Director of Brock Sports and Recreation. 
"The return of this tradition will be a can't-miss moment for the Brock community. We're ready to again show why our fans are known as the most dedicated in the province. It's going to be an unforgettable night for everyone involved."
A true piece of Canadian history is awarded to the game's winner. Manasterky did not know about the significance of the game, and its connection to local war history, until arriving in Niagara. 
"I was not aware, but I found out quickly how big a deal this is," Manasterky said on the Niagara Sports Report on Newstalk 610 CKTB. 
"It's actually a sword from 1812. It's a really cool event to honour the history of Canada, this Region and of course to tie into Isaac Brock and our University. It's such a cool experience for everyone involved."
Badgers captain, and Niagara Falls native, Kyle Marino had a chance to play in the game back in 2019. 
"Steel Blade is one of the best nights of the year," Marino told gobadgers.ca.
"The adrenaline you feel from your fellow students is like no other," he said. "It's an event that everyone who comes to Brock looks forward to being a part of."

"I still get that same feeling as if it was my first Steel Blade," added Marino. "The cherry on top of the evening will be having my friends and family experience this game. The return of Steel Blade is something we've all looked forward to and I'm excited to play in front of them."

Tickets for the Steel Blade Classic are now on sale at ticketmaster.ca
For more information on the Brock Badgers Men's Hockey team, and all things Badgers Athletics visit gobadgers.ca.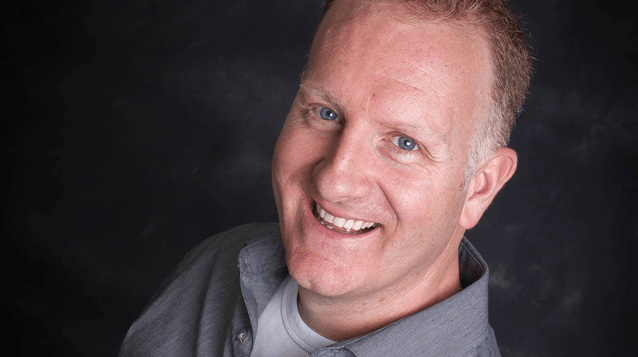 Rod Mawhood is a lifelong Niagara native who has had the pleasure of working in all three mediums – Radio, Print and TV – for over 20 years. His first announcing gig was with the then St. Catharines Stompers. Since then he's worked in radio and TV in Toronto, and currently is the announcer for the Niagara IceDogs and Niagara River Lions.
Rod also covers the Buffalo Bills for FOX Sports and the Buffalo Sabres for NBC Sports.