Mark Sherk of Verge Insurance with United Way Executive Director Frances Hallworth.
This is the first article in a series on the generosity of the local business community in Niagara.
At the risk of stating the obvious, Niagara isn't home to numerous multi-billion dollar corporations. Companies like GM have downsized dramatically over the years and public sector jobs like government, healthcare and education are the leading employers. This type of corporate landscape can make it a challenge for non-profit social welfare organizations to raise money in order to help those they serve as part of their mandate.
Thankfully, Niagara is home to hundreds of small, medium and some larger size businesses that step up year after year contributing money and time to local charities. Business owners are asked daily for gifts ranging from golf prizes, sponsorship money, gifts-in-kind and large gifts supporting capital campaigns for hospitals, colleges and universities.
Local businessman, Angelo Nitsopoulos understands the importance of supporting your community. He and his four brothers run Heart of Niagara Hospitality which includes among other amenities, St. Catharines' hotels – Holiday Inn, Best Western and Hampton Inn. "I always reflect on my 12 years in the old country," Nitsopoulos said when asked about why he continually supports local charities. "The values I learned in the old country and the Canadian values are my values. This community has been good to us so we try and give back to," he explained. The brothers started with a restaurant in the Pen Centre in 1975. Forty-two years later and a lot of hard work, the business has grown and has afforded the family to be very philanthropic.
It's not just monetary gifts either. Heart of Niagara employs a lot of people, the company runs its own charity golf tournament and Angelo and his brothers sit on boards of not-for-profits or service clubs. They've donated to the hospitals, Brock, Niagara College, the performing arts centre as well as a host of smaller charities. One charity in particular holds a special place in the Nitsopoulos heart and that's the Alzheimer's Society. His father suffered from the disease and so they supported that cause for a long time. "Niagara is very generous and it's not just the businesses but it's the business owners," he said.
Franziska Emslie, Community and Public Relations Coordinator for the YWCA Niagara Region said; "We for sure couldn't do all of the work we do at the YW if it was not for all of our amazing business partners, both big and small." Just a few examples she highlighted were; Beechwood Doughnuts who donate $1 per sold cinnamon sugar doughnut back to the YW,        Verhoef Electric who sponsored their event Coldest Night of the Year West Niagara for two years in a row now and H2Only who never thinks twice about supporting YW events by donating water. Emslie said that they are smaller donations for the companies but hugely important to the YW.
The Greater Niagara Chamber of Commerce regularly honours business community members for their charitable giving. At the 2018 Niagara Business Achievement Awards, the Chamber honoured Carol Purcer with the volunteer businessperson of the year award. She's spent the last 25 years volunteering for various rowing organizations.
Last year, they gave Margie Spence a Lifetime Achievement Award at the Women in Business Awards. Spence owns and runs several Royal LePage offices in Niagara, but she's been a donor to and volunteer for Gillian's Place, Women's Place of South Niagara, Habitat for Humanity, OneFoundation, as well as many food banks.
There are dozens of examples just in St. Catharines of business owners like Nitsopoulos and his brothers. Mark Sherk of Verge Insurance and Alex Digenis of Henley Honda are two others who value philanthropy and make it a deep seeded part of their corporate culture.
Sherk and his company support a number of local charities and Sherk himself gets personally involved. He's help lead large capital campaigns for hospitals and arenas as well as being very involved over the years with the United Way.
When asked how important the Niagara business community is to the success of the United Way, Executive Director Frances Hallworth said: "Businesses in Niagara are incredibly important to the success of the United Way campaign each year.  United Way relies on workplace campaigns and corporate donations for over 65% of our campaign total.  Corporate donors are also important to the success of events via sponsorships, as well as gift matching programs.  Without the support of the Niagara business community we could not do what we do."
Given the fact that Niagara is not home to large national corporations like Toronto is, Hallworth said Niagara is lucky to have so many generous small and medium sized companies. "No workplace is too small to make a difference in the community that they operate.  Small and medium sized businesses provide a lot of support, both financial and through volunteering to United Way every year and we appreciate all that they do."
Digenis arrived in St. Catharines in 2009 when he assumed ownership of Henley Honda. He's since launched Skyway Fine Cars as well as a Subaru dealership. "I was warned when I arrived that the phone is going to ring a lot from charities looking for support," explained Digenis. "That first year we gave away more than we made."
He says that when you live in a community and you have kids you see what's going on and he just couldn't turn a blind eye. "I want to demonstrate to my team, my kids and the community that we care." Like Nitsopoulos and Sherk, Digenis has supported organizations in a variety of ways including being a guest speaker, donating commercial air time on local radio, sitting on boards and of course financial gifts and sponsorship.
Digenis said he sometimes gets frustrated at some of the things he sees on social media or hears or reads in traditional media where people attack business owners for being successful. "We aren't all heartless business owners," he said. "You'll never help one person by tearing down another."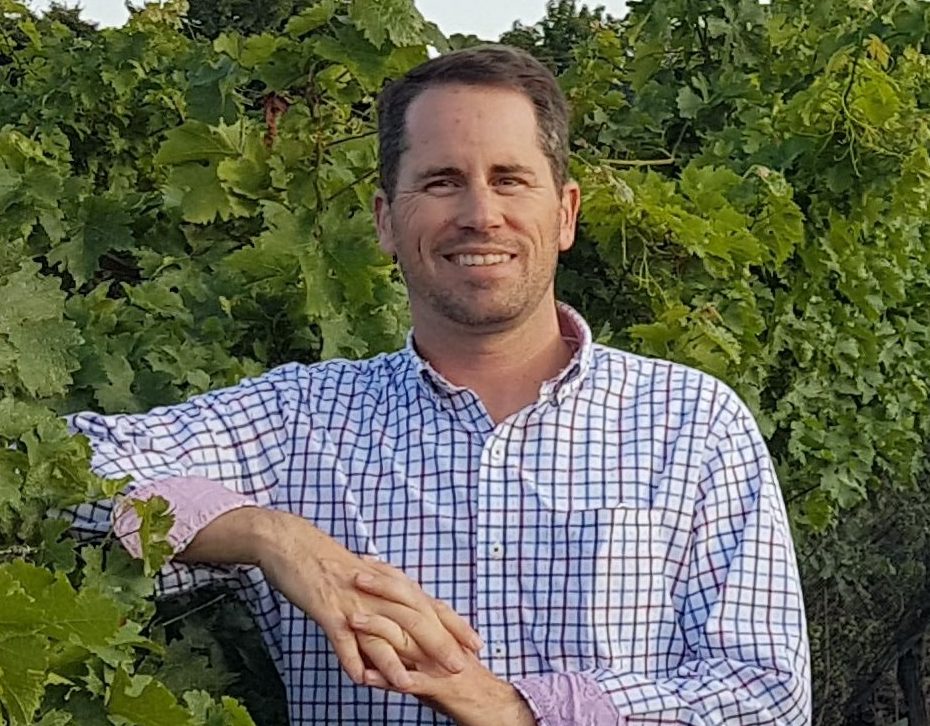 Kevin has spent over two decades as a public relations professional in a variety of sectors including professional sports, the arts, industry and healthcare.  After tiring of the daily commute to Toronto he returned to Niagara and launched The Niagara Independent, an online news source published twice weekly.
He is a graduate of Brock University, Niagara College and the Richard Ivey School of Business. He was named one of Niagara's 40 Under Forty in 2005.
Kevin is most proud of his twin daughters. He is also a triathlete and four-time Ironman finisher.