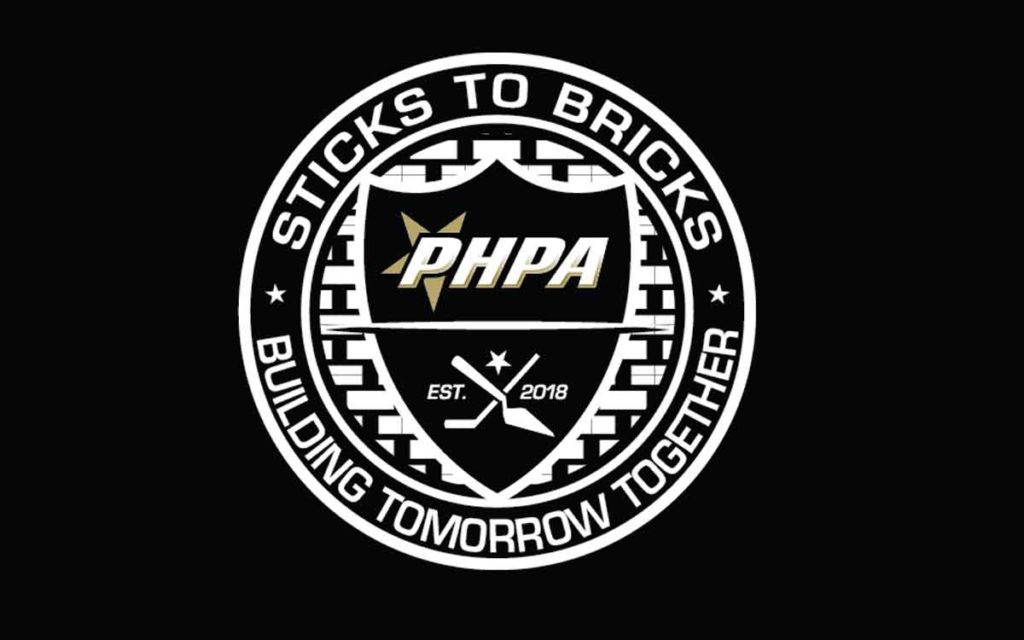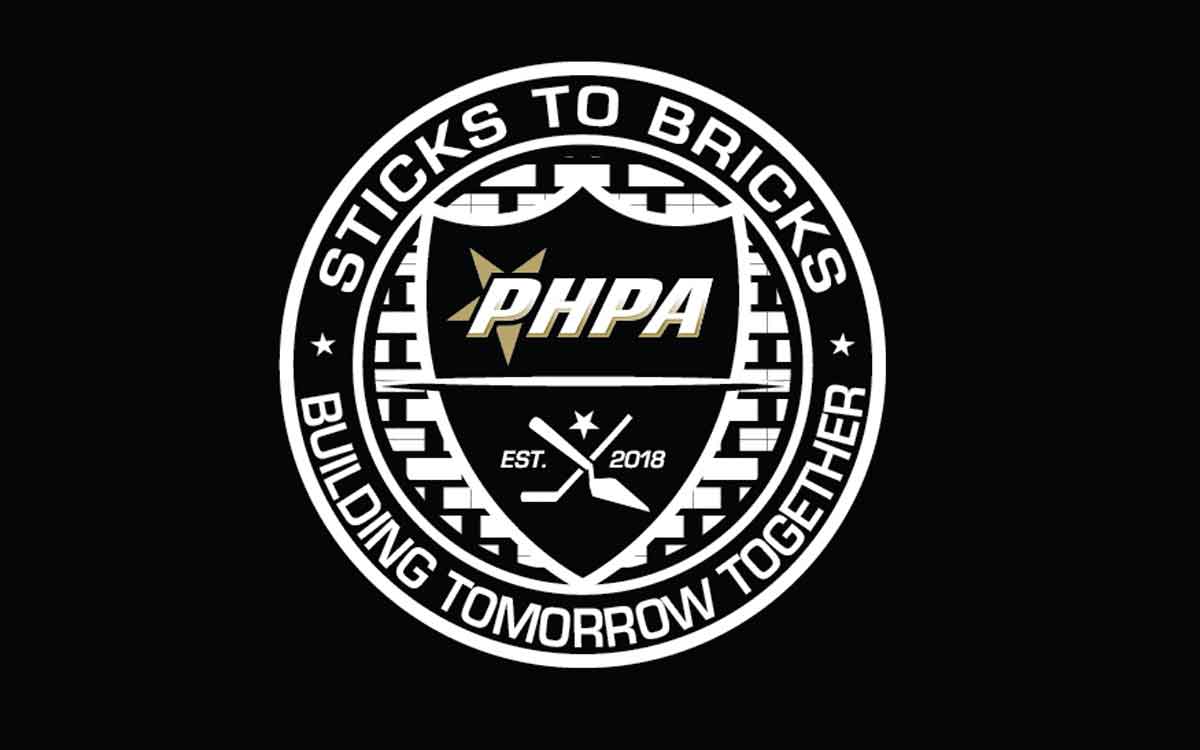 Signing a professional contract to play hockey in North America doesn't necessarily mean huge pay cheques, fancy cars and massive mansions. In fact, for the majority of professional hockey players their entire careers are short lived and spent mostly in the minor leagues like the American Hockey League (AHL) or East Coast Hockey League (ECHL).
As a player's time in professional hockey reaches the end of the line they are usually still young, somewhere in their late twenties or early thirties. They need to think about transitioning into their next career and that can be stressful. After being a star on the team for many years and feeling very comfortable doing what they've always done, it can be humbling searching for a new job.
The Professional Hockey Players' Association (PHPA), along with the Canadian and Ontario Home Builders Associations, recognized this and were also well aware of the current shortage of skilled trade workers across the country and in the United States. They decided to act. The PHPA which is, among other things, the collective bargaining representative for all players in the AHL and ECHL, is launching a program called Sticks to Bricks.  The program's goal is to help guide retired professional hockey players through the process of becoming a skilled worker.
The program will be officially unveiled at Queen's Park in Toronto on May 28.
Niagara Falls native Larry Landon is the Executive Director of the PHPA and a former professional hockey player. He says the program made sense on a lot of levels and is modeled after the Helmets to Hardhats program that provides a similar service for Canadian military veterans returning to civilian life. "Lots of our guys are suited for the skilled trades," said Landon who himself built houses in the offseason while playing for the Toronto Maple Leafs. "Hockey is a phase in your life, your next career is your life," explained Landon.
About one in 12,000 professional hockey players will actually play one game in the NHL. As Landon says, "there are a lot of guys making $500 to $600 a week in the minors wondering what their next career will be. We think this program will help immensely."
Chuck McShane of the Niagara Homebuilders Association agrees. "Larry asked me to help put this together and I was humbled and honoured. It's a great program that really is a win-win for the players and for the construction industry." McShane went on to add, "Sticks to Bricks was the result of two Niagara-based associations – the PHPA and NHBA – coming together to find solutions to the challenges facing our members. This speaks to the solutions-based approach that makes Niagara a dynamic place to work and live."
Brett Read who owns TR Electric in St. Catharines says the skill sets that professional athletes bring to the job are ones you can't teach. "An initiative like this by the PHPA is very positive. As an owner of an electrical contracting company I think professional hockey players will bring to the job site a lot of the skills I look for in an employee like work ethic, being a team player and having attention to detail," said Read. "There's no question only a select few make it any professional level in hockey and to do so requires tremendous dedication and work ethic and that will translate very well to the job site."
Players will sign up for the PHPA's career enhancement program that was developed by former A.N. Myer teacher and guidance councillor Phil Mazzone. "Phil is someone who helped me a lot when I wanted to play hockey at a U.S. college," said Landon. "I couldn't think of a better guy to develop the career enhancement program."
"Home builders and renovators across Ontario are experiencing a shortage of skilled trades.
This partnership is a great opportunity to connect young workers with construction employers," said OHBA CEO Joe Vaccaro. "There are over 100,000 amazing careers in the trades that need to be filled over the next ten years. Partnerships like this with the PHPA have the potential to start addressing the skills shortage by exposing people to careers in construction."
The PHPA was founded in 1967 and currently represents 58 professional hockey teams and about 1,600 players.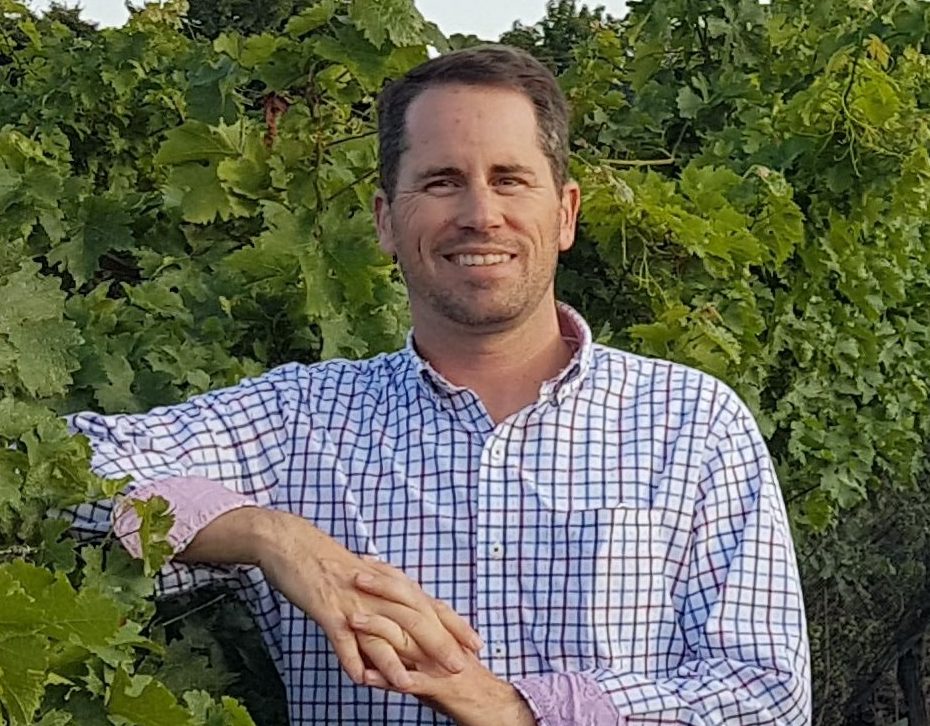 Kevin has spent over two decades as a public relations professional in a variety of sectors including professional sports, the arts, industry and healthcare.  After tiring of the daily commute to Toronto he returned to Niagara and launched The Niagara Independent, an on-line news sources published twice weekly.
He is a graduate of Brock University, Niagara College and the Richard Ivey School of Business. He was named one of Niagara's 40 Under Forty in 2005.
Kevin is most proud of his twin daughters. He is also a triathlete and four-time Ironman finisher.