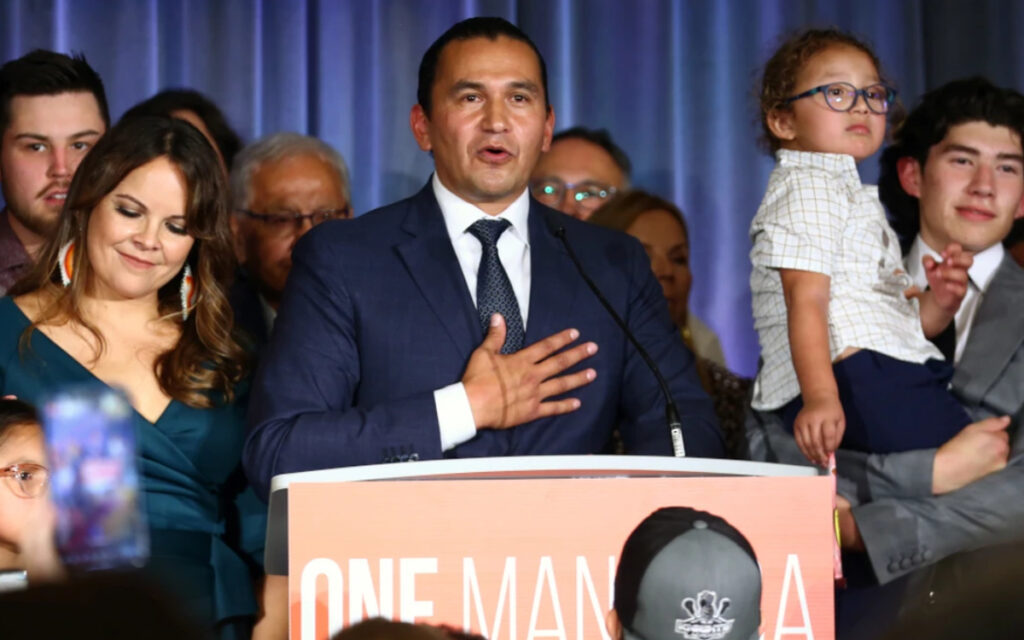 Ontario NDP Leader could learn from Manitoba Premier Kinew's affordability strategies. Photo Credit: Kevin King/Winnipeg Sun
Ontario NDP leader Marit Stiles could learn a thing or two about affordability from newly-elected Manitoba Premier Wab Kinew.
The first move Stiles could make in emulating Kinew is to support gas tax relief.
Premier Doug Ford cut the provincial gas tax by 6.4 cents per litre in July, 2022. In the 16 months since the temporary cut was implemented, Ontarians have saved more than $1.5 billion at the pumps, or roughly $500 for the average two-car household. 
That temporary gas tax cut, which has helped families meet mortgage payments and put food on the table, has meaningfully impacted the lives of Ontario taxpayers. But it is set to expire at the end of the year if policymakers don't act. If Stiles wants to show she's on the side of taxpayers and has learned from Kinew's success, this is a golden opportunity for her to push Ford to extend the gas tax cut. 
Stiles' predecessor as NDP leader, Andrea Horwath, promised to cancel Ford's gas tax cut during the 2022 provincial election. It doesn't take a doctorate in political science to that Kinew's strategy worked better. 
When Kinew led Manitoba's NDP to victory earlier this month, one of the core promises he made to voters was suspending the province's 14 cent per litre gas tax for at least six months. That suspension will save Manitoba taxpayers $165 million. And Kinew has indicated he's open to extending the tax cut down the road. 
"Manitobans need help right now and a Manitoba NDP government is going to deliver it," Kinew said during the announcement.
In explaining why he was proposing to suspend the gas tax, Kinew spoke about Manitoba families "suffering under high inflation." 
Kinew, unlike recent NDP leaders here in Ontario, recognizes the key to helping taxpayers deal with higher prices is to lower the tax burden.
And there are more pages from Kinew's winning playbook that Stiles can copy.
The Manitoba NDP promised to deliver "a broad middle-class [income] tax cut" in the party's election platform. 
While Kinew was short on specifics during the campaign, a middle-class income tax cut is far more than Ontario's NDP has promised in recent years.
The NDP's so-called affordability section of its last election platform didn't mention tax relief once.
Lowering income taxes for the middle class is another area where Stiles can learn from her predecessor's shortcomings and emulate Kinew. 
Better yet, Stiles can use income tax cuts as a wedge against the government's record.
Ford promised Ontarians a middle-class income tax cut when he first ran for premier in 2018. 
"We have a very simple theory," Ford said at the time. "Put money back into the taxpayer's pocket instead of the government, because we believe that taxpayers are a lot smarter in spending their money than any government." 
Five years later, Ford has yet to put our money where his mouth is. 
Stiles has an opportunity to hold Ford accountable for his record while also emulating Kinew's winning strategy. 
Kinew's victory in Manitoba shows the path to power requires genuine commitment to lowering costs for everyday taxpayers. And taxpayers want to see relief in their wallets, not through a complicated government program with money eaten up by bureaucracy. 
Since becoming NDP leader nearly a year ago, Stiles has yet to make a mark on the Ontario political scene. Recent polling shows the party has failed to make inroads since the NDP's lopsided loss to Ford's Progressive Conservatives in 2022.
If Stiles wants to make the NDP successful in Ontario again, she needs to prove the party understands that affordability means leaving money in taxpayers' pockets. Kinew showed he understands affordability and it was key to his victory.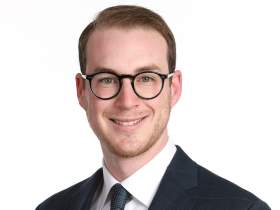 Jay Goldberg is the Ontario Director at the Canadian Taxpayers Federation. He previously served as a policy fellow at the Munk School of Public Policy and Global Affairs. Jay holds a Ph.D. in Political Science from the University of Toronto.