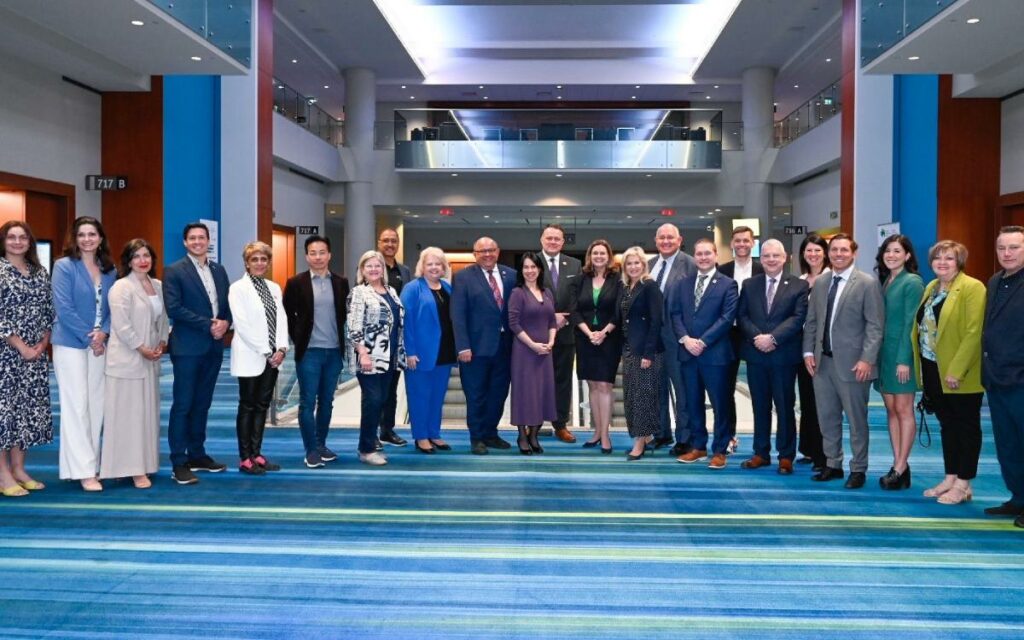 Most Canadians don't realize that it is the municipal level of government that has been most active in embedding the foundation for the "woke" agenda we are seeing influencing government policies and corporate initiatives around the world. Pictured: Big City Mayors Caucus meets in Toronto, May 25, 2023. Photo credit: Twitter/FCM
Local politics typically attracts the least attention of all levels of government, even though it often affects us the most. Voter turnout in municipal elections is usually abysmal. For example, in the recent mayoral election in Toronto, only 38 per cent of eligible voters bothered to cast a ballot. Sadly, this was actually a significant improvement from the previous mayoral election when turnout was a shameful 29 per cent. What this lack of interest in municipal affairs means, however, is that municipal governments can get away with quite a lot without anyone noticing until it's too late. 
It would likely come as a surprise to most Canadians to realize that it is the municipal level of government that has been most active in embedding the United Nations' Social Development Goals (SDGs) that are the foundation for the "woke" agenda we are seeing influencing government policies in countries around the world. 
These SDG objectives include all of the unrealistic climate goals and plans for the ultimate elimination of fossil fuels, insanely expensive infrastructure, 15-minute cities, and the ESG (Environment, Social and Governance) objectives that are threatening to replace and undermine standard notions of financial reporting. The UN goals even deal with such issues as promoting safe injection sites, which have come under serious scrutiny in Canada lately as they have been shown to be anything but safe. 
In Canada, the Federation of Canadian Municipalities (FCM) has been the organization promoting this agenda through its Big City Mayors Caucus. The Caucus includes the mayors of 13 cities: Vancouver, Surrey, Edmonton, Calgary, Regina, Saskatoon, Winnipeg, Hamilton, London, Kitchener, Toronto, Ottawa, and Montreal. The FCM is on the receiving end of policies from various UN agencies and then passes on the policies to the Big City Mayors Caucus, who then roll out the policies in their respective municipality.  
Most of these policies are not even remotely within municipal jurisdiction. For instance, over 30 municipalities in Ontario have endorsed the phase-out of natural gas. This has seemingly been done as a result of climate alarmists lobbying municipal councillors and pursuing the UN objectives, not as a sensible, thought-out policy which is even feasible for households and businesses. In Toronto, Olivia Chow favours opening more so-called safe injection sites, despite their increasingly negative impacts on neighbourhoods and the recent murder of an innocent woman in Toronto because of a drug dealer dispute at one of the injection sites. 
The municipalities are also allied with the public sector unions, notably CUPE (Canadian Union of Public Employees), which also support and promote the UN goals. One of the biggest concerns for taxpayers should be the way in which public sector pension monies are being invested. The UNPRI (United Nations Principles for Responsible Investment) works to ensure that public sector pension funds are invested in politically correct ways, which frequently means the funds have lower investment returns than if they were invested on the basis of conventional financial criteria. When this happens with a public sector pension fund, taxpayers will be expected to make up the difference for these already generous pensions. 
Infrastructure projects also enter into the mix. Canada's infrastructure is aging and urgently needs replacement. Entities like the Canada Infrastructure Bank were created ostensibly to assist this process, but in fact are Trojan horses to redirect taxpayer dollars to underfunded public sector pension plans.  These big-dollar infrastructure projects are usually done via P3s – public/private partnerships that involve large engineering firms such as SNC Lavalin, include pension plan assets and taxpayer dollars, and have Community Benefit Agreements (CBAs) included in them. CBAs incorporate various social, cultural, environmental goals within a project for which the goals should be to achieve the best value for taxpayers at the least cost. 
Because municipal governments tend to operate under the radar with little interest from citizens, the UN agenda has been advanced with little opposition to date. However, now that some of the investments made are not earning a sufficient return and people are beginning to pay attention to unrealistic and expensive climate goals, that situation may be changing for the better. Also, the soft on crime stance of the UN objectives and support for things like safe injection sites are also coming under scrutiny as experience with these policies is proving them to be dangerous to public safety. Clearly, we all need to pay more attention to our municipal governments, as they are often following agendas the majority of voters do not support. It truly is time to stop the mayors. 
Note: My thanks go to my friend and co-conspirator Nancy Bangsboll who suggested the great title for this article and has done extensive research on the UN agenda that is surreptitiously infiltrating our governments to our disadvantage.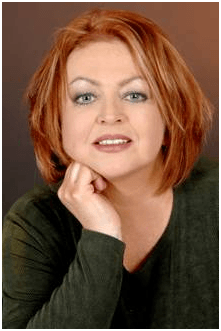 Catherine Swift is President of the Coalition of Concerned Manufacturers & Businesses of Canada (CCMBC). She was previously President of Working Canadians from 2015-2021 & President & CEO of the Canadian Federation of Independent Business (CFIB) from 1995-2014. She was Chief Economist of the CFIB from 1987-1995, Senior Economist with TD Bank from 1983-1987 & held several positions with the federal government from 1976-1983.
She has published numerous articles in journals, magazines & other media on issues such as free trade, finance, entrepreneurship & women business owners. Ms. Swift is a past President of the Empire Club of Canada, a former Director of the CD Howe Institute, the Canadian Youth Business Foundation, SOS Children's Villages, past President of the International Small Business Congress and current Director of the Fraser Institute. She was cited in 2003 & 2012 as one of the most powerful women in Canada by the Women's Executive Network & is a recipient of the Queen's Silver & Gold Jubilee medals.
She has an Honours BA and MA in Economics.