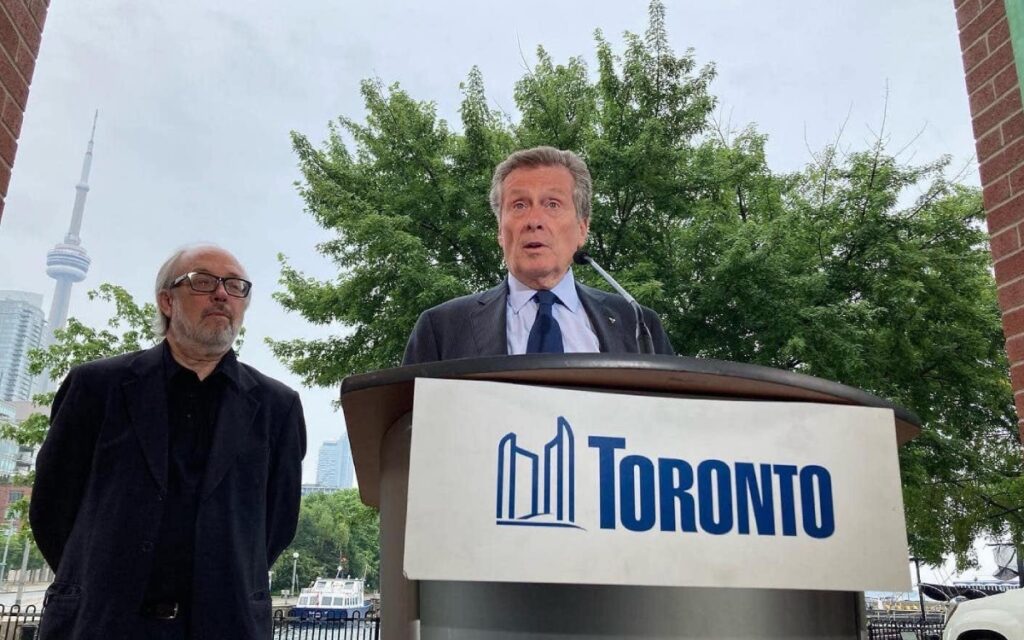 With Ontario's municipal elections now over, a few of the province's big city mayors, including Toronto's John Tory (pictured), will enjoy new powers when they return to the council table later this fall. The new powers will certainly enhance ease and provide more opportunity to 'get it done', but is that necessarily a good thing? Photo credit: Facebook/John Tory
New mayors and councillors have swept into office across Ontario. 
Beyond some new faces and dynamics at the council tables, mayors of Ontario's largest cities, Toronto and Ottawa, will have a few new powers at their disposal to implement the vision they ran on.
Often mayors, like many politicians, promise one thing when running for office, but are unable to deliver for voters once elected. In the municipal context, this can be chalked up to several factors, like a councillor that opposes the mayor's vision, individuals' ideologies, or personal vendettas. 
Given his experience around Toronto's city council, Doug Ford has a vested interest in how cities operate. As a man of the people, Ford likes to see things get done and found the democracy that occurs at some city halls to be a hindrance to a mayor's agenda. He saw this firsthand when his brother was mayor and believed that if someone promises to do something, then they should do it. 
With this in mind, earlier this year the Ford government passed Bill 3 — Strong Mayors, Building Homes Act, 2022 — which gives mayors new authority over things like municipal budgets and the hiring and firing of senior city administrators. 
The idea to strengthen a mayor's hand was introduced to assist municipalities in helping the province achieve its goal of 1.5 million new Ontario homes over the next ten years. As a check on the mayor's power, two-thirds of city council can overrule a "strong mayor" on matters deemed a "provincial priority," such as affordable housing projects, public transit, highways, and other infrastructure.
While the new law currently only applies in Toronto and Ottawa, last week Ford suggested that his government would look to extend these powers to the mayors of Mississauga, Brampton, Hamilton, Markham, Vaughan, Kitchener, London, and Windsor. 
Empowering mayors to have a greater say over their own cities does not just impact how they govern within the boundaries of their own towns, but also how they interact with all levels of government. A strong mayor has much more power than a mayor in a smaller city. Not just because of the number of people they represent, but in order to move their cities' priorities, they just have to speak it into existence. Whereas mayors without this power have to work with their colleagues around the council table. And in some smaller towns in Ontario, that is no easy task.
Beyond local politics, strong mayors have more bargaining power when working with the federal and provincial governments. Their needs are clearer and their asks to officials can be more direct. Instead of asking for millions in funding to build a new bridge in town, strong city mayors can promise that it will be built. Whereas smaller city mayors will have to add the caveat that the bridge will be built once the local councillors also sign off. 
In politics, timing is everything. The smallest delay of having to wait on others can harm the competitiveness between cities. Politicians of all stripes love building things as it is an easy thing to point to on the campaign trail of what they have done for their community and why voters should re-elect them. 
As large cities, like Toronto, already receive the bulk of federal and provincial funding, it is hard to imagine how a government that is eager to get shovels into the ground would want to wait for smaller cities to get on side before opening the money taps to support local initiatives. 
If anything, strong mayors will have less accountability, more power, and a strong voice when dealing with the federal and provincial governments. Those in smaller towns, without a strong mayor, will be forced to play catch-up. When you think of Canada's federalism, I doubt many thought that a big city mayor could be such a power broker, without a real check on their power.
Passed in September, the strong mayor legislation is set to go into effect on November 15 once regulations are approved, just before the new council term starts up later this fall. 
Daniel Perry is a consultant with Summa Strategies Canada, one of the country's leading public affairs firms. During the most recent federal election, he was a regular panelist on CBC's Power and Politics and CTV Morning Ottawa.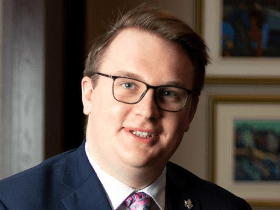 Daniel Perry is a consultant with Summa Strategies Canada, one of the country's leading public affairs firms. During the most recent federal election, he was a regular panelist on CBC's Power and Politics and CTV Morning Ottawa.