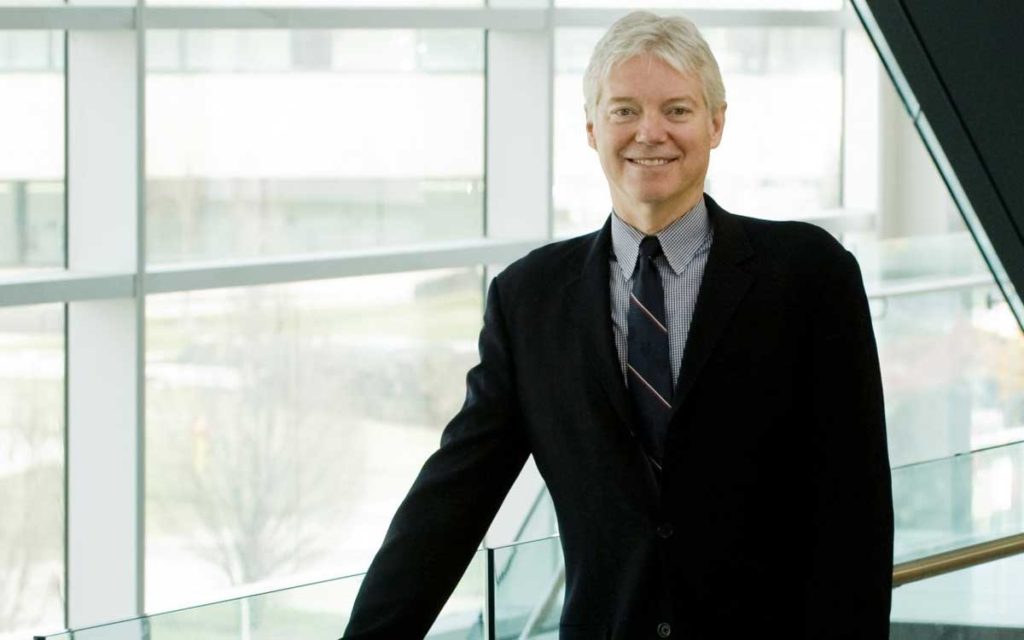 Brock University business professor
Doug Hamilton, Chair of the 2021 Canada Summer Games Host Society has announced a number of staff appointments as the organization begins to ramp up planning for the national amateur sporting event to be held in Niagara. Chief among the recent hiring's is Brock University associate business professor Barry Wright as the organization's new Chief Executive Officer. Wright will join the summer games organization as a secondment from the university.
In this role, Barry will oversee organization of the 2021 Games including human resources, volunteer programming, finance, and sport & athlete services. As the former Dean of the Goodman School, Barry brings a wealth of experience and research focused on leadership, planning, and organizational performance. Barry will join the 2021 Canada Games on May 1, 2019.
"This is a wonderful opportunity that will bring all of Niagara together as we welcome athletes, parents and spectators from across Canada," said Wright. "Hosting the Canada Games will be a special moment in the history of Niagara, and it is an honour to be invited to work alongside the other members of this group."
Hamilton said the group is "really quite pleased" with landing Wright as their CEO. He said it was really three key factors that stood out for the Host Society Board. "Barry has a lot of experience in the sports sector working with Football Canada and Hockey Canada as well as being a football and rugby coach himself. He also spent 10 years working in parks and recreation in Red Deer," explained Hamilton. "Secondly, Barry has very strong leadership skills which will be a key asset in this role. His doctorate degree in organizational behaviour certainly contributes to that but also his teaching, and being acting Dean of the faculty of businesses. Third and certainly not least are Barry's community connections including Brock, a key partner, along with many others."
Wright and other senior staff will head to Red Deer, Alberta, home of the 2019 Canada Winter Games taking place now, to participate in the Transfer of Knowledge program.
Other appointments announced by Hamilton include: Steve Katzman as Chief Revenue and Marketing Officer; Nick Snow as Director of Sport and Athletic Services; and Vittoria Wikston as Senior Manager, Marketing and Community Development.
Wikston, who brings a wealth of marketing experience to the organization, was a member of the Games bid committee and formerly joined the Host Society a year ago. She will handle the day-to-day marketing, community programming stakeholder relations.
Katzman will oversee all marketing, communications, and revenue properties for the Games, including all community related programming and events. He's spent 20 years in front-office roles in the National Hockey League, including stints with the Buffalo Sabres, Montreal Canadians, Edmonton Oilers, and most recently the Ottawa Senators.
The Canada Summer Games will take place August 6 – 22, 2021 in venues across Niagara.