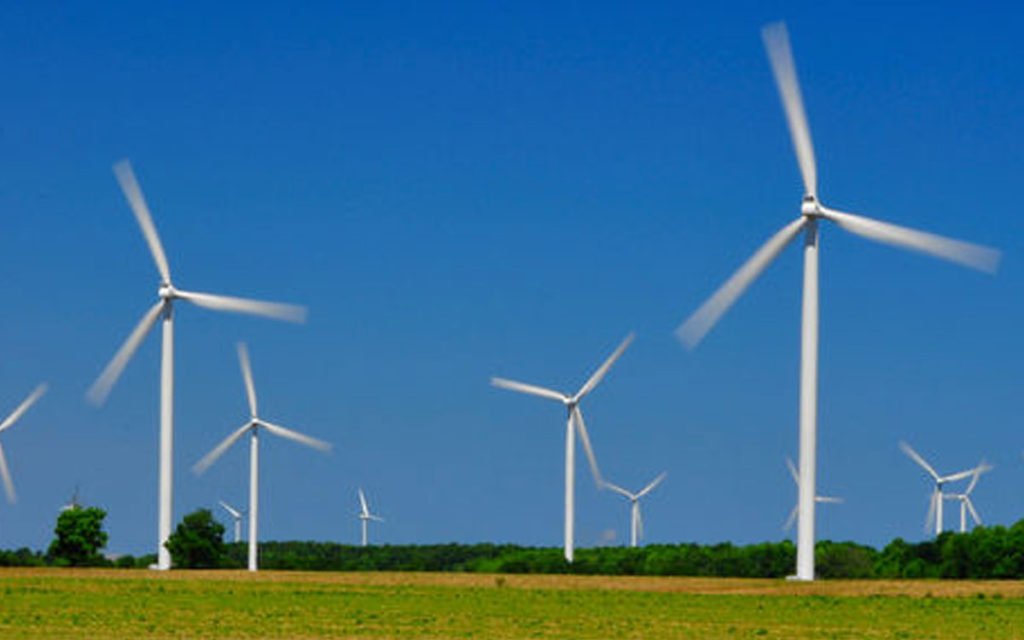 It's a piece of legislation that had a nice title; The Green Energy Act; but the reality was it was shrouded in controversy from the start. Gigantic wind turbines filled the horizon and divided communities. Energy costs soared and many argued that the province vastly overpaid for energy production it didn't need.
The Conservatives didn't waste any time cancelling over 700 hundred renewable energy contracts once they secured their majority government. This was followed by cancelling the Green Energy Act altogether.  Premier Ford promised he would repeal the legislation during his campaign. The Act was originally introduced in 2009 by the previous Liberal government.
West Niagara MPP, Sam Oosterhoff was very pleased his government took the necessary steps to repeal the Act. "In my beautiful riding of Niagara West, numerous wind turbines scar the landscape" said Oosterhoff. "It angers the members of my community because they know these turbines produce energy we don't need."
Not surprisingly, environmental groups have argued that the move to repeal the Act is simply symbolic and that the province will miss out on green energy business opportunities.
The PC's said that cancelling the Act does not mean there will be no more renewable energy projects in Ontario. It does mean, however, that any and all proposed projects will need to first prove there is a need for the electricity before the project would be approved.
The issue of wind turbines dividing communities took its toll on Niagara residents over the years. While some landowners were paid tens of thousands of dollars to have the giant windmills put on their properties, many of their neighbours and fellow residents cried foul, saying the turbines were an eyesore and generated overly subsidized energy that wasn't needed. Ironically, the turbines pitted environmental groups against each other with some saying green energy is absolutely necessary while others saying the turbines harmed bats, birds and could potentially cause damage to humans as no long term studies were done to confirm one way or the other.
Outgoing Wainfleet Mayor and Conservative candidate in the upcoming federal election, April Jeffs, said that one of the biggest frustrations we had with the Green Energy Act is that it took away a municipality's planning rights. "We didn't have a say in a lot of where these wind farms were being built. Now, with the Act being repealed, cities and towns across the province will have their planning rights given back to them."
Infrastructure Minister Monte McNaughton said last week that repealing the law will ensure that municipalities regain planning authority over renewable projects.  "They didn't want these wind and solar farms," McNaughton said. "The people of Ontario should always have the final say on what gets built in their communities."