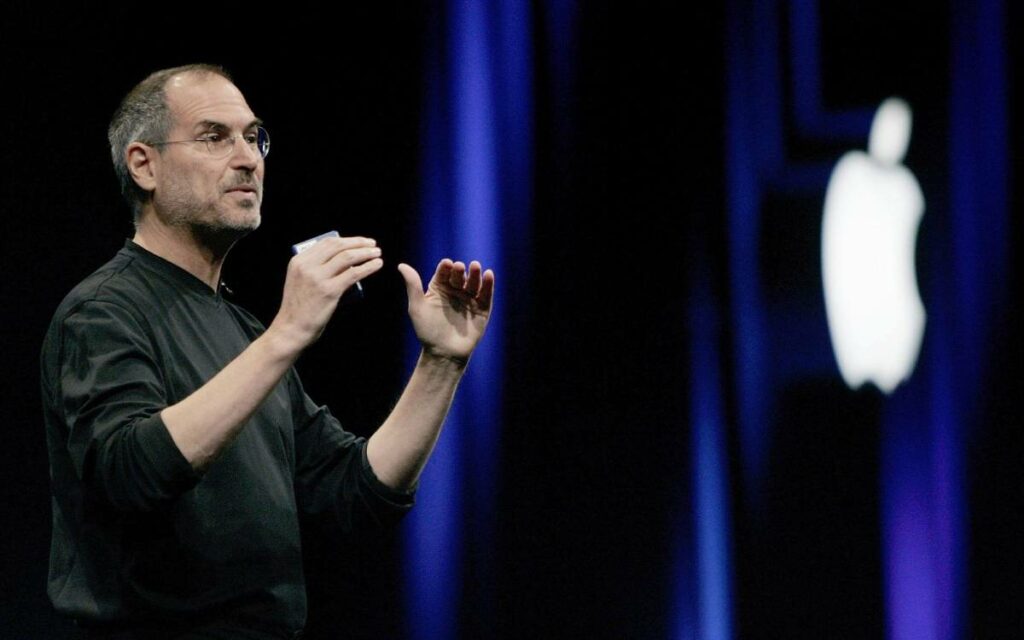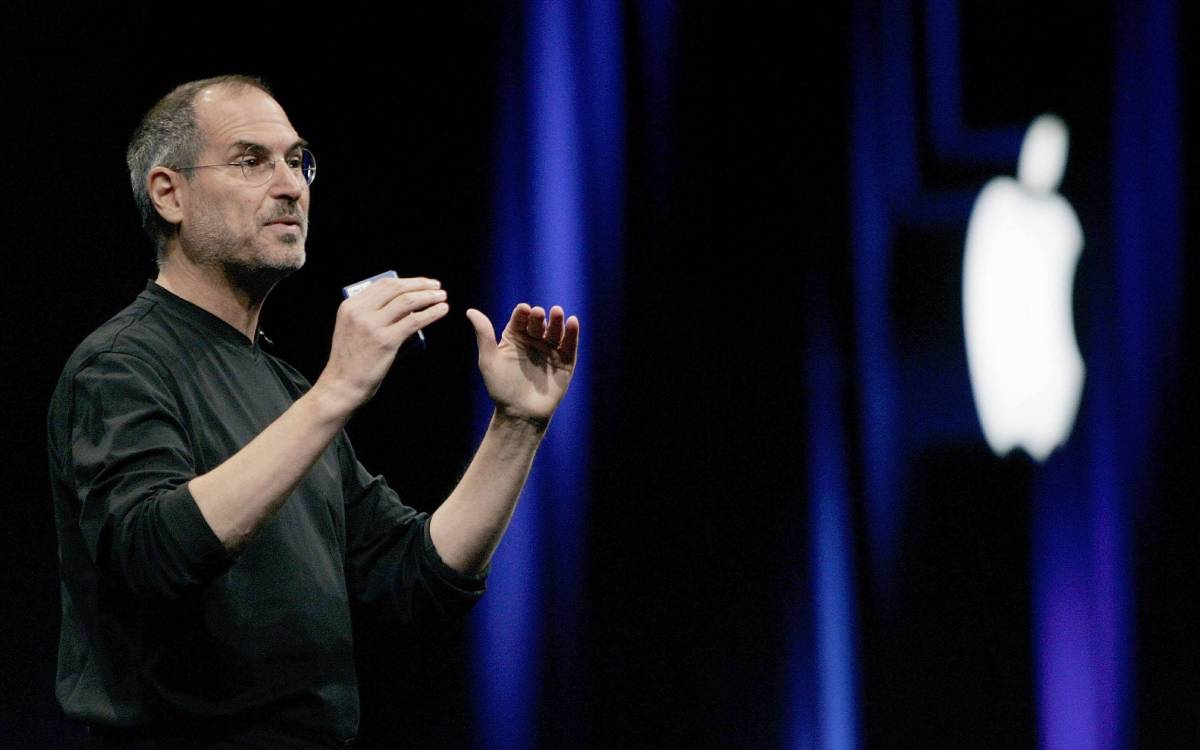 Apple co-founder Steve Jobs giving one of his iconic keynote addresses in 2005. Three weeks ago, Oct. 5, 2021, marked exactly 10 years since the legendary innovator's passing. Photo credit: Getty Images/David Paul Morris
Consumers and developers alike have become accustomed to Apple's famous keynote events with each one targeting a different element of Apple's lineup. There is normally one in June during the Worldwide Developers Conference directed at software and app innovations. This is followed by another keynote in September with more of a product focus (usually iPhones, iPads, and watches), designed to pique the interest of consumers for the upcoming holiday season. Sometimes, like this year, there is an additional one in October specifically targeted to its hardware lineup, in this case MacBooks and AirPods.
These keynote events evolved out of presentations led by the late Steve Jobs going as far back as the early 1980s. While they became more formalized over time, they often contained the same elements, namely Steve Jobs standing in front of a live audience of wildly enthusiastic Apple supporters announcing the latest Apple products and software updates. These keynotes only became more iconic over time; starting in 2001, audiences were first exposed to what became Job's iconic uniform for these talks – a low, black turtleneck shirt and blue jeans, which were an (unsuccessful) attempt to keep the focus on the products rather than the speaker.
While current Apple CEO Tim Cook has been doing an admirable job continuing the Apple keynote tradition, it is hard not to compare him to his predecessor, particularly when October 5, 2021 marked the tenth anniversary of Jobs' death. Cook commemorated the anniversary on Twitter with the release of a short film about Jobs along with a formal statement from Apple. A controversial leader in terms of temperament, no one can dispute Jobs' strategic brilliance, in particular his vision of combining software and hardware and creating a networking effort of Apple's suite of technology devices. Many competitor companies including Microsoft, Google and Samsung have tried to imitate one or both of these strategies with limited success.  
Under Jobs, Apple became know for innovation. While Apple was not the first to market with an MP3 player or a tablet, under Jobs these products became the iconic iPod (hardware integrated with the proprietary iTunes library) and the iPad – both wildly popular, "must have" items that revolutionized and transformed their respective industries.
So, how has Apple fared in the post-Jobs world? 
Apple was quick to recover from the stock dip after the announcement of Jobs' death, as Tim Cook at the helm provided a sense of continuity. Cook's early focus on global expansion and carrier partnerships led to an explosion of iPhone use around the world. The pivot to the expansion of products including cloud services, Apple Music, AppleTV+ and Apple Fitness+ created new categories of users who were willing to pay for additional services, some of which that were only accessible through Apple products.  This created an Apple that was the first company in the world to reach a valuation of $2 trillion in August 2020.  
From a product perspective, the company launched the Apple watch and Airpods under Cook's tenure. While the watch has had a slower adoption pathway than say the iPod, it has gained a solid following who appreciate its various health tools. Airpods have also become popular, replacing conventional wired headsets with their small footprint. The introduction of AppleTV in late 2019 was Apple's attempt to compete with Netflix, Amazon and Disney; however, Apple was uncharacteristically slow off the mark with program offerings in contrast to their competitors, although their original programming was excellent. As if anticipating slow adoption, Apple tried to introduce consumers to the product with a free year of service with the purchase of a complementary Apple product.  
Cook has largely been able to hold off the competition. While Chinese company Xiaomi overtook Apple in 2021 as the world's second largest smartphone manufacturer (and then became the world leader after Samsung experienced production challenges), no other company has been able to be so continually successful across so many different categories of electronic and software products. Apple continues to have a brand presence that is envied and copied around the world. However, Xiaomi should serve as a warning sign as their ever-improving suite of networked products are offered at an extremely competitive price point of which Western consumers are only now becoming aware.
The big question is whether the innovation pipeline is running dry. Neither the Apple watch nor Airpods have had the big "wow" impact of earlier Apple introductions. They are harder to continually innovate although that has not prevented Apple from introducing new models every year. Recent keynotes have focused on incremental improvements to existing products. Better (and more) cameras, thinner (and then thicker) iPhones and iPads. Sharper graphics. Slightly different shape to the watches with the features moved around between models. New colours for existing products. Peripheral products such as chargers and earpods which once came as standard with Apple products, removed by Apple as a move to help them reach their environmental goals, while cutting down their costs at the same time.
None of these modifications scream innovation. None of these improvements engender the same level of excitement and word of mouth as did the iPod, iPad, or iPhone. Cook's brilliance has been in his ability to leverage the existing suite of Apple products rather than fundamental changes to the Apple lineup.
In the end, it's fair to say that the last ten years, post-Jobs, have been a success for Apple. But the more interesting question may be, what will be the fate of Apple over the next ten years?