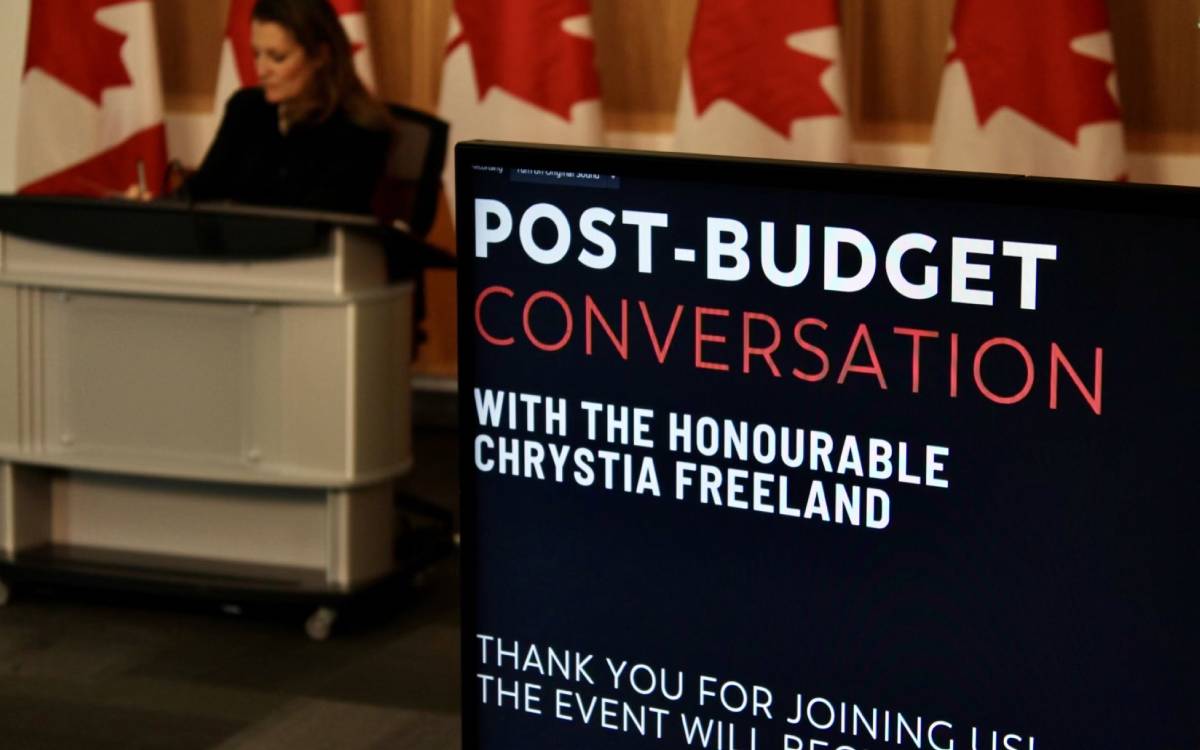 Canada's Minister of Finance and Deputy Prime Minister Chrystia Freeland readies to engage with stakeholders following release of the Liberal government's 2021 budget, April 21. Photo credit: Twitter/Chrystia Freeland
In the House of Commons this week MPs debated second reading of Bill C-30, the legislation that will enact the Trudeau government's 2021 federal budget. When Finance Minister Chrystia Freeland delivered her budget address last month, she explained that the Liberals' expenditures through the next five years would deliver Canadians from the pandemic crisis. In response, critics of the government's fiscal plan cited irresponsible levels of spending that are sure to impact generations of Canadians for decades to come.
To recap, the budget document announced $135.2 billion of new expenditures in the next five years. It outlined more than $100 billion for the government's new 'green' agenda, an additional $17.6 billion for Canada to exceed its 2030 carbon emissions targets, and an additional $18 billion to "improve the quality of life" in Indigenous communities. The big-ticket item was the announcement of a $30 billion expenditure to create a nationwide childcare system.
The finance minister reported that the federal deficit for the past fiscal year through the pandemic (ending March 31, 2021) was $354.2 billion. In the upcoming 2021-22 fiscal year the deficit is projected to be $154.7 billion. She also revealed the federal debt will exceed $1.4 trillion by 2026 – which effectively doubles Canadians' debt load in five years.
In conjunction with this new spending, the Trudeau government also passed legislation that raises its debt ceiling by 57 per cent to a new borrowing limit of $1.83 trillion. Surprisingly, at a parliamentary finance committee in March, Minister Freeland could not detail for MPs the government's intention for the extra $663 billion in borrowing. She stated, "We are saying this is the upper limit to which the government may borrow, but we are not saying the government will undertake those borrowings, nor are we saying anything about government spending."
However, many financial analysts forewarn of financial difficulties for a government carrying such a whopping debt. Jack Mintz, professor at the University of Calgary's School of Public Policy, stated, "The debt, while easily manageable today, could quickly become unwieldy should Ottawa fail to trim its spending habits and encourage a strong private sector revival."
"There are no more fiscal anchors holding back the Liberals after this budget," Mintz observed. "Canadians should take note that they will be paying $40 billion in taxes just to cover interest expenses…Just a one-point increase in interest rates would then increase the annual deficit by close to $5 billion. It's kind of like rolling the dice."
Parliamentary Budget Officer Yves Giroux agrees that there are numerous factors that could lead to higher deficit numbers in the years to come. Giroux has publicly assessed the government's annual deficits to be $5.6 billion higher on average over the next six years. He says the government appears to be underestimating the cost of emergency programs such as the Canada Emergency Wage Subsidy and overestimating the economic stimulus impact of the new budget spending.
Giroux forecasts that the higher federal deficits will lead to decades of higher debt. Fred McMahon of the Fraser Institute echoed this projection in saying, "Canada has entered perilous fiscal territory. Total government debt is 107 per cent of GDP, with more on the way. Risk from mounting debt casts a shadow on the future."
It is also concerning that Canadians may have little to show for all the government spending. In an editorial piece, Jock Finlayson and David Williams of the Business Council of British Columbia wrote, "This mounting debt seemingly did nothing to make Canada a more productive country, because there was virtually no growth in GDP per capita during the five years ending in 2019."
"High indebtedness means Canada's economy has become more susceptible to future economic and financial shocks and to the eventual normalization of interest rates. Budget 2021 lacks a coherent strategy for tackling indebtedness, apart from providing stimulus to prop up short-term economic growth."
The government's $101 billion stimulus plan was at the focus of a recent conversation Finance Minister Freeland had with the country's top private-sector economists. Globe and Mail reporter David Parkinson recounted that some experts warned the government's stimulus spending would overstimulate the economic recovery. They argued that the government's plan will fuel demand in the economy and not increase supply, "The post-pandemic recovery package neglects a chronic weakness in Canada's economy that could really use some serious help – namely, business investment."
A lack of a plan to encourage greater private sector investment is also the conclusion of a C.D. Howe Institute report From Chronic to Acute: Canada's Investment Crisis. This report details the fact that Canada badly lags behind the United States and most OECD countries in business investment. Since 2010, business investment in Canada has faltered. Today, new investment per available worker in Canada is about 58 cents for every dollar of investment per worker in the United States.
This lack of private sector investment puts more of an onus on public sector spending. It is a vicious circle that necessitates greater government spending – resulting in greater deficits and higher debts. (Might this be why the debt ceiling needed to be raised $663 billion?)
The planned deficits and debt burden of the federal government is perhaps most ominous for the younger generations of Canadians. As business leader and former Conservative MP Rona Ambrose stated a few years back, "A Canadian who turns 18 today will not see the books balanced until they are 56 years old. That is Justin Trudeau's legacy."
Much of the MPs' debate on the budget legislation this week has been on the government's intended spending plans and what it means for future Canadian taxpayers. Remarkably, mainstream media has reported little on the debate. Likewise, over the past few weeks, financial analysis of the budget from the country's leading economists have received little media coverage. Yet, the 2021 federal budget will impact Canadians for decades.
Candice Malcolm recently editorialized in the Toronto Sun on this point: "I'm sure the Trudeau government would much prefer if it were a simple 24 hour news story. Take a few blows and wait for the news cycle to move on to something juicier – like an inevitable media pile-on against Conservative premiers Jason Kenney or Doug Ford."
"When it comes to news on this budget (can we even call it a budget? That word tends to imply a certain level of frugality and restraint), this spending mess is a story that bears repeating. The house is on fire. Everything is not fine."
Malcolm provided a frank conclusion about the Trudeau government's 'pandemic budget': "Today's recovery is being led by a group of economically illiterate ideologues. God help us all."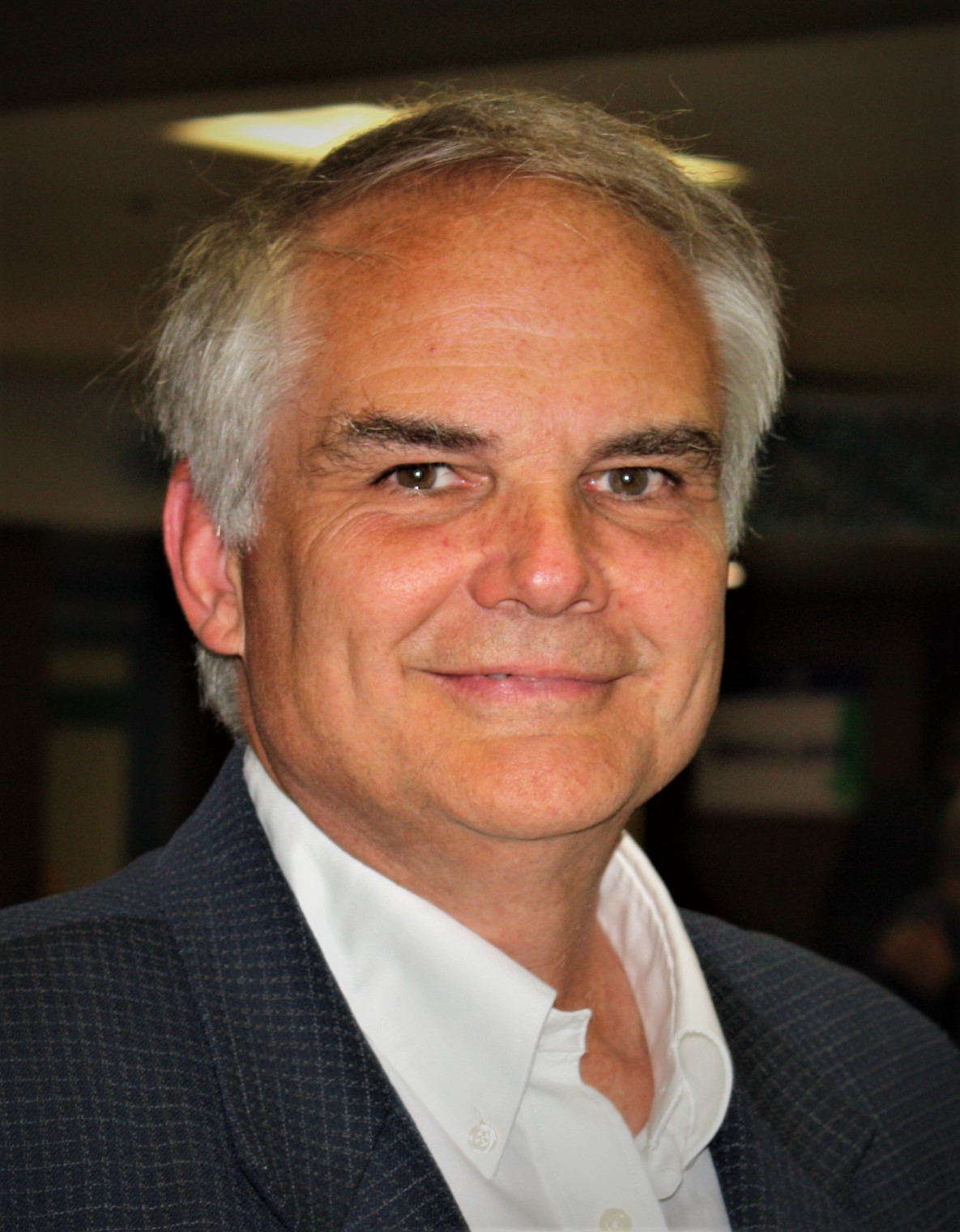 Chris George is an advocate, government relations advisor, and writer/copy editor. As president of a public relations firm established in 1994, Chris provides discreet counsel, tactical advice and management skills to CEOs/Presidents, Boards of Directors and senior executive teams in executing public and government relations campaigns and managing issues. Prior to this PR/GR career, Chris spent seven years on Parliament Hill on staffs of Cabinet Ministers and MPs. He has served in senior campaign positions for electoral and advocacy campaigns at every level of government. Today, Chris resides in Almonte, Ontario where he and his wife manage www.cgacommunications.com. Contact Chris at chrisg.george@gmail.com.