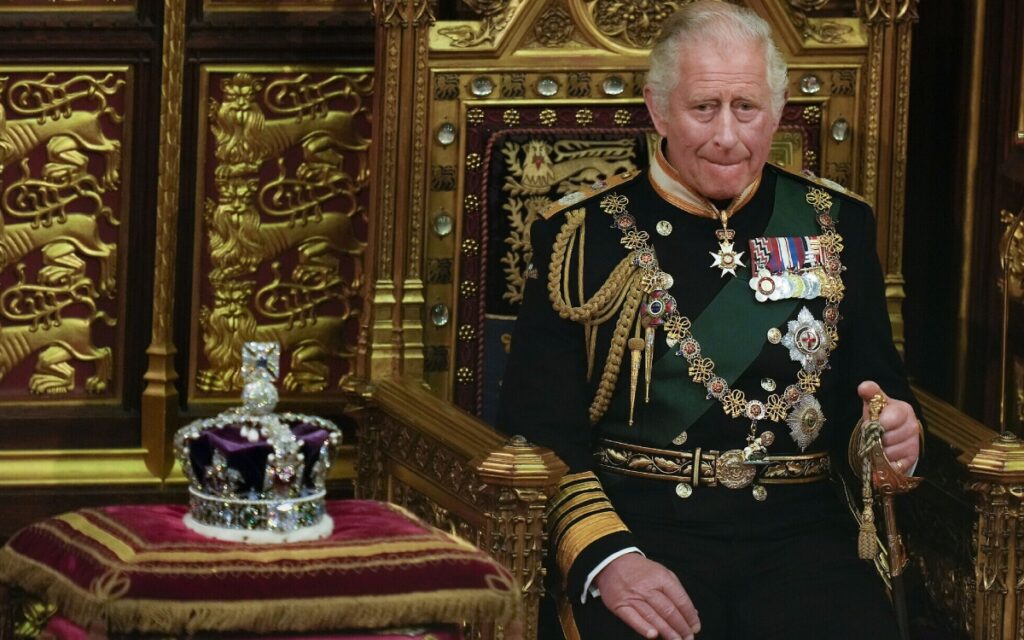 From his personal reputation to the relevancy of the monarchy, Her Majesty's eldest son will have to carefully navigate a handful of immediate challenges as he assumes the throne. Photo credit: AP/Alastair Grant
The State Funeral of Queen Elizabeth II, which took place on Monday, marked the end of the official mourning period in Canada. As the calendar transitions to October, the reign of King Charles III will come under increasing focus. There are a number of key factors that are bound to dominate his kingship. Managing these challenges will be anything but easy. 
His personal image/reputation 
King Charles III has not historically carried the same high degree of public appeal as his mother. This is true at home in Britain, as well as throughout the Commonwealth. As a young man, he was often interpreted as excessively cerebral and lacking personality. His marriage to Diana, Princess of Wales, provided a boost to his brand… until it ended. Public opinion stacked against him and the road to recovery has been long and winding. He has also made remarks, on a wide range of topics, that have been interpreted as divisive and offensive to various people. 
In recent years, he has attempted to gain a level of public approval by ministering to social justice causes, namely climate change. While this appears to have enhanced his favourability in some minds, others see him as insincerely woke. It would seem people are willing to give him another fresh start. This is his last chance. He needs to be meticulous and make good use of the opportunity. 
Reputation of the Royal Family
Queen Elizabeth II had many skills. One of her greatest traits, however, was the ability to manage bloopers, disputes and scandals within the Royal Family. It is important to remember that, notwithstanding the Royal titles, as the age-old saying goes "no man is without sin". 
King Charles III must become a master of graciously yet assuredly defending the integrity of the Royal Family and properly dealing with misbehaviour. It will be demurring, of course, to separate personal relationships from professional requirements. It does, however, go with the job. 
Relevance of the monarchy
There are many voices today that would like to see the monarch abolished altogether. They see the institution as brutally colonialist and a perpetuator of outdated views on many subjects. While this belief is certainly overly simplistic and extremely pessimistic, it does not negate the need for King Charles III to breathe new life into the institution of The Crown. 
Three things he can do: 
Demonstrate the

stability

that can be provided to a nation by having a monarch as the head of state. Those who are tired of the personality-cult politics that exist in many of the world's republics could be persuaded that the British model is worth preserving. 

Take full advantage of the role of the new Prince and Princess of Wales, and their family, as the ambassadors of the Royal Family. The vibrance that they bring to the table cannot be overstated. 

Stand by the rich traditions while also endorsing progress. Regal services, customs and protocol should be maintained. At the same time, however, the King would be well-served to consistently endorse the development of new technologies, innovative solutions to the problems of our day and, most importantly,

his positive role

in helping British and Commonwealth societies to meet their objectives. 
These strategies could go a long way in securing the future of the British monarchy. Success in this pursuit, however, will require careful planning and execution. 
A leader for hard times
Queen Elizabeth II reigned during an exceptional era. While there were threats, tragedies and economic hardship in various locations, things were undoubtedly more stable, particularly during the second half of her reign, than in any other period of history. Now, things are much different. The world is experiencing great turbulence in a wide range of areas. The age of King Charles III seems poised to resemble the times of his grandfather, King George VI, more than those of his mother. If this prognosis holds true, the new monarch will be faced with a monumental test. 
If King Charles III is successful in managing these things, history will likely judge him as a good steward of an ancient and indispensable institution. If he fails, the fallout will be incomprehensible.
Nick completed his Honours Bachelor of Arts Degree in Labour Studies at Brock University. He has previously served in municipal and federal politics. In his free time, Nick enjoys following sports, taking part in outdoor activities and reading biographies. Nick resides in Niagara Falls.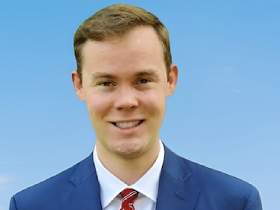 Nick Redekop completed his Honours Bachelor of Arts Degree in Labour Studies at Brock University. He has previously served in municipal and federal politics. In his free time, Nick enjoys following sports, taking part in outdoor activities, and reading biographies. Nick resides in Niagara Falls