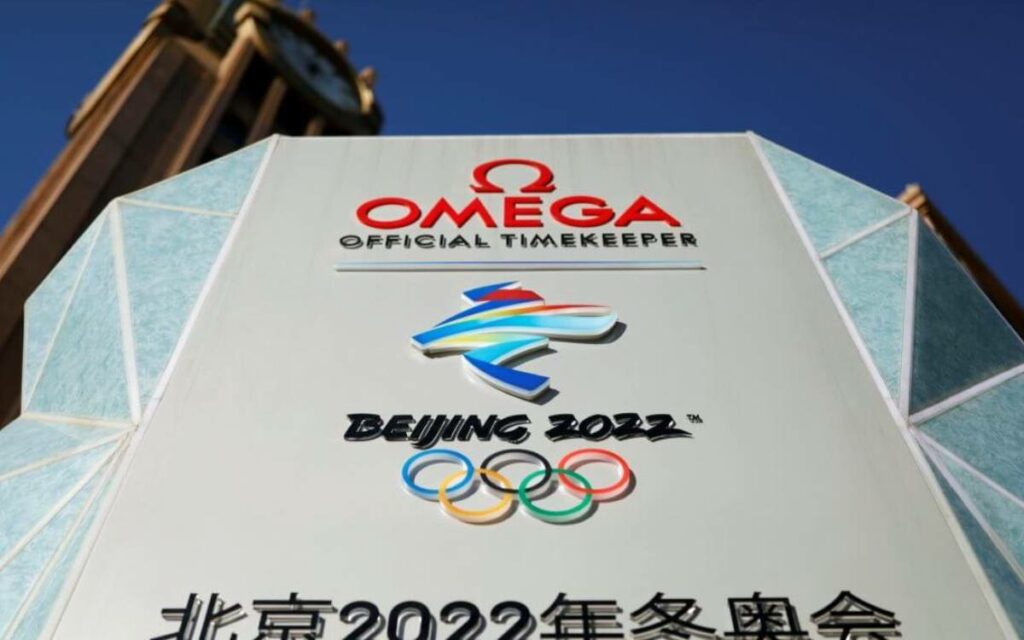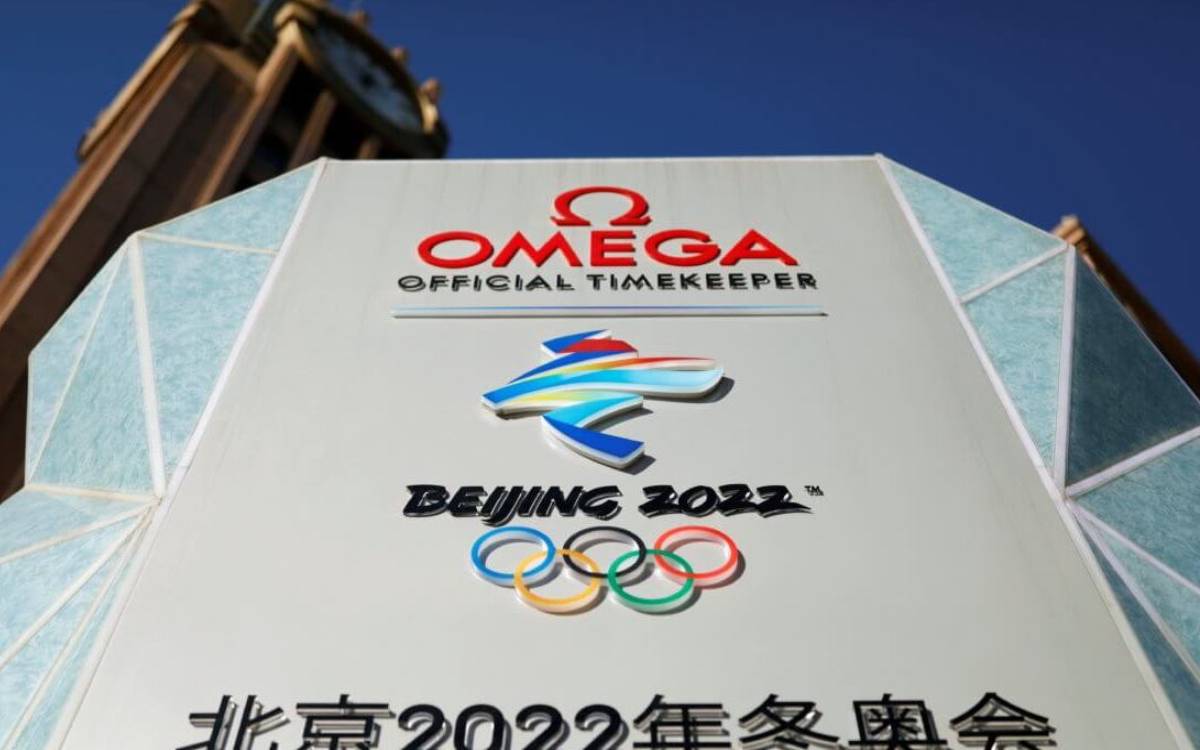 Declining viewership – and tricky politics – means less value for sponsors. Photo credit: Reuters/Carlos Garcia Rawlins
So full disclosure: I haven't actually watched a single minute of coverage of the current 2022 Olympic winter games that are currently taking place right now in Beijing, China – half a world away for most of us in Canada. I am not alone. Rating numbers show that very few people in North America seem to be watching, at least through traditional means. Viewership of the games in both Canada and the United States on conventional media channels such as cable is very low, with media reports that American viewership of the opening ceremony was 61.4 per cent lower than four years ago in Pyeongchang, South Korea and about 55 per cent lower than Pyeongchang overall. This is likely due to a few factors.  
In all fairness, cable viewership may be a poor way to judge overall viewership with many people having permanently turned off their cable in favour of streaming services. In Canada, through a partnership with the CBC, Amazon Prime channel subscribers have access to many of the CBC broadcast Olympic events live through on-demand streaming. In the United States, NBC and Comcast (who have the rights to broadcast the games) have been getting creative by airing Olympic content on the streaming service Peacock.  
One of the other big challenges for North American audiences is the significant time zone difference between Asia and North America. It is less exciting for North American audiences to watch events when it is not happening live and results have already been announced. This has been a challenge for the last three Olympic games, held in South Korea, Japan and now China respectively. With the next three Olympic games scheduled for France, Italy and the United States, this issue will be minimized, at least from the North American viewer perspective.  
Overlying all of the Olympics is of course, the ongoing global pandemic. This has impacted the Olympics from athletes not being able to go at all after testing positive for COVID, or being forced to quarantine during the games themselves. The media has been flooded with heartbreaking stories of athletes from all countries who have trained for the Olympics for years, only to get to Beijing and been restricted from competing in their event. It has also minimized the number of fans in the crowds given ongoing concerns about the spread of the virus. This not only means a very small proportion of ticket revenue being realized, but it significantly lessens the excitement for athletes while they are competing and for fans watching from home.  
Which brings up the complicated question of the value of Olympic sponsorships this time around.   
Severe restrictions around fan attendance at events means far, far fewer people see ads at Olympic events. And if viewers are not watching Olympic coverage through traditional cable channels, with traditional commercials, then the value proposition for Olympic sponsorships changes. NBC recognized the challenges with this Olympic cycle, reportedly dropping ad buy prices while increasing them for the Superbowl (which reportedly sold out). 
One could argue that the decline in cable is a North American trend and that the target market for global top partners such as Coca-Cola, Airbnb, Samsung, and Visa are not actually Canada or the United States, but rather emerging markets. However, the Olympics has traditionally been a feel-good, nationalistic kind of event with sponsors playing into national pride as countries come together to cheer on their own. Who can forget the Visa spot, aired during the Winter Olympics in Vancouver, that shared the story of Canadian Olympian Sara Renner, who received a silver-medal in the cross-country team sprint at the 2006 Winter Olympics when during the race, a Norwegian coach gave her a ski pole after hers broke?  
This time round, companies who are global Olympic partners have to try to maximize the return on investment on their advertising spend in the shadow of diplomatic boycotts from Canada and the United States (as well as the United Kingdom, Belgium, Denmark, Australia and others) around the Olympic games hosted by China. They are walking a thin line between not angering either their home market or their Olympic host market. As an example, Coca-Cola announced that they will not be running a global campaign for this Olympics games. A quick search of the Coca-Cola Canada website (and the website from the United States, in fact) shows this to be true as it does not have any mention of the current Olympics on their homepage. When you search the Canadian site, the last story on the Olympics was from 2020.  
This lack of buzz from the top international sponsors is noticeable and also impacts potential audience excitement in the build up to and during the Olympic games. We are not seeing those Olympic global ad campaigns even if we were watching the coverage on cable, where there are commercials. The resulting lack of consumer excitement also impacts sales of Olympic merchandise in home countries (this year led by Lululemon Athletica in Canada) which in turn has an impact on support for our athletes when they are supported by a portion of the merchandise sales.  
I am sure that Olympic organizers, corporate sponsors and merchandisers are hopeful that this trend will turn around by the 2024 upcoming summer Olympic games in Paris. Otherwise, to paraphrase the famous line by Dr. George Berkeley, if an Olympics is held and there is no one is around to watch it, does it really happen?
Karin Schnarr is associate professor of policy and law at Wilfrid Laurier's Lazaridis School of Business and Economics, where she is also director of the school's MBA program. Schnarr is currently involved in research related to women entrepreneurs, AI in strategic decision-making, and case-learning in entrepreneurship education. Schnarr was named chair of the Ontario government's Task Force on Women and the Economy in June 2021. Prior to academia, she served as chief of staff at several provincial ministries, including Health and Long-Term Care, Environment, Attorney General, and Transportation. Schnarr holds both an MBA and PhD in Strategic Management from Western University's Ivey School of Business.