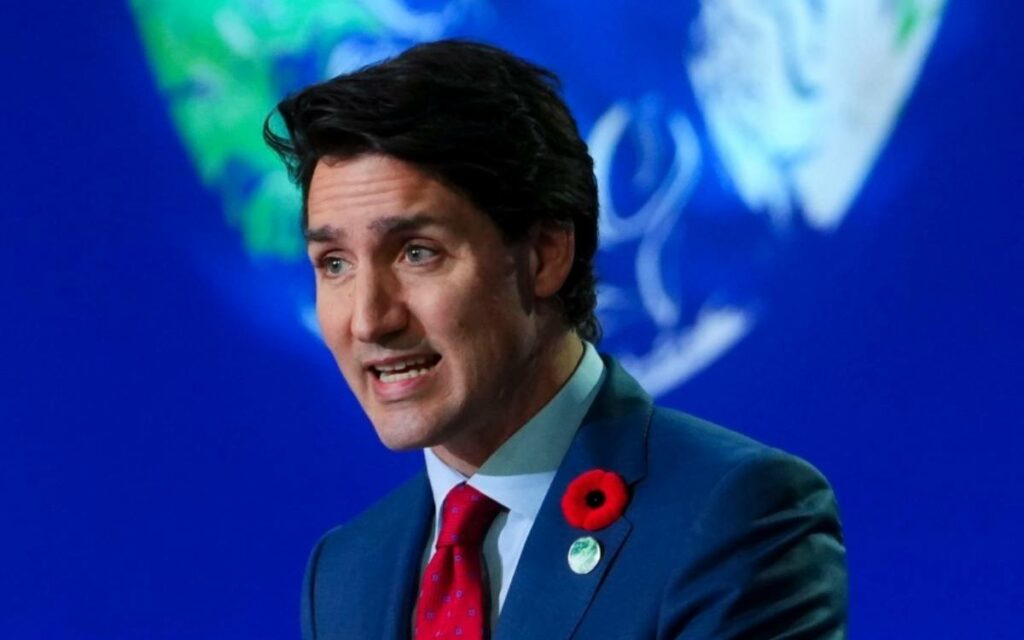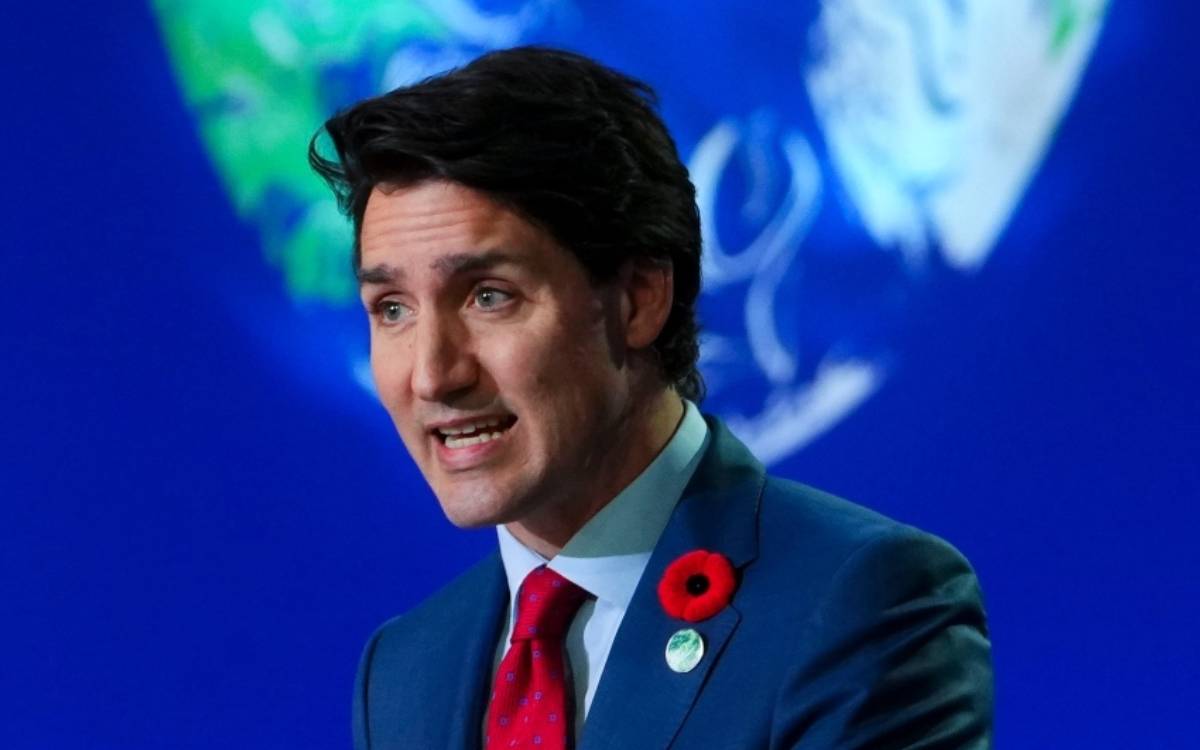 Prime Minister Justin Trudeau delivers a short address at COP26 in Glasgow, Scotland, Nov. 1, 2021. Photo credit: The Canadian Press/Sean Kilpatrick 
For two weeks the world has been absorbed with the rhetoric and grand announcements from the planeloads of global elites and environmental experts all conferring at the United Nations Climate Change Summit (COP26) in Glasgow, U.K. 
Canadian Prime Minister Justin Trudeau and his newly ensconced Minister of Environment and Climate Change Steven Guilbeault made tonnes of commitments (both figuratively and literally) on behalf of Canada. As the jet contrails begin to dissipate over the Glasgow horizon, Canadians are now beginning to assess the costs of all the government's promises. 
PM Trudeau waxed eloquently in the two days he was on the summit stage. He made a number of "bold" pronouncements to demonstrate to the world that Canadians are serious about meeting the objectives of the U.N.'s Paris Agreement and achieving a net-zero economy by 2050. Five of the Canadian commitments in Glasgow are significant.  
First, the government will impose a hard cap on emissions at today's levels for the oil and gas sector. In his allotted two-minute speech to the global forum, PM Trudeau called this policy initiative "no small task for a major oil and gas producing country" and said Canada is prepared to limit the growth of one of the country's largest industries "to help the world." 
Second, the government will phase out coal-fired electricity and will strengthen its plan to end Canadian exports of thermal coal by 2030. News media Blacklock's Reporter places this pledge into context: Canadian coal production is less than two percent of China's production. Also, Canadian thermal coal exports account for only four percent of the country's coal production; the vast majority of coal produced in Canada is high-grade, used for steelmaking – and not part of our commitment. 
Third, PM Trudeau urged world leaders to establish new "pricing mechanisms" to have sixty percent of global emissions covered by "a price on pollution" by 2030. Cutting through the euphemisms, Trudeau was urging other countries to follow the Canadian example of establishing an escalating carbon tax. However, while the PM was championing the carbon tax, the IMF and OECD were calling for an alternative tax strategy that would set "an international carbon price floor."
Fourth, this week the prime minister announced a number of increased foreign aid pledges to U.N. bodies overseeing climate change programs. For example, Canada will pay out: 
$55 million over three years to a global research partnership engaged in food security;

an additional $9 million to a global ocean alliance;

an additional $6 million towards a global coral reef conservation effort; and,

an undisclosed amount to a fund of $19.2 billion U.S. over five years to support third world countries manage new deforestation efforts.
It is unclear whether any of these new commitments are factored into the promise made this past June when PM Trudeau announced Canada will double its international climate finance commitment to $5.3 billion over the next five years.
Fifth, the government has pledged to end financing for foreign fossil-fuel projects within the next year. Canada will stop all loans, insurance and other forms of financial backing to Canadian oil and gas companies doing business abroad. (This promise is separate from the Liberals election promise to end all domestic oil and gas subsidies by 2023.) 
Aside from these five Glasgow commitments, Canadian financier Mark Carney – acting in his capacity as the special U.N. envoy on climate action and finance – made a significant announcement about a new global financial alliance. Financial companies from 45 countries including Canada have agreed to manage their investments with the objective of achieving net zero carbon emissions. Carney crowed that more than 450 companies collectively managing $130 trillion are now part of the U.N. investment program. (This fund is impressive in scale; however, it came under criticism because the fine print does not promise that participating companies will divest from fossil fuels.)
And that all unfolded in week one of the summit. This week has seen further news headlines as the COP26 delegates met to negotiate the details of how the global community and individual countries might meet the various emissions targets and initiatives. Minister Steven Guilbeault led the team of nearly 300 Canadian government officials, all actively participating in the countless chinwags.  
Guilbeault's delegation sent back more news to Canadians. Canada signed onto a zero-emission car accord that will produce emissions targets to reduce international air travel, as well as ensure all heavy trucks and buses are emission-free by 2040. Canada is also part of the push to have all participants sign onto a commitment to increased carbon reduction targets by the end of 2022. 
So, what are the costs to Canadians of all these COP26 promises? What will it cost individuals, Canadian companies, and our national economy? The answers are unclear, but factor these points: 
Canada is the first (and remains the only) major oil-producing country to commit to capping emissions at current levels from its oil and gas sector. Canada has moved unilaterally even though it accounts for less than 1.5 percent of global emissions. The five countries that produce the vast majority of carbon emissions – China, Russia, India, United States, Japan – are not committing to immediately act to limit their oil and gas development.  

The government has no defined plan to meet its oil and gas emissions cap pledge – and it made the commitment without consulting the Canadian business community. It did not engage with the oil and gas sector leaders even though, in 2019, this single sector accounted for 10 percent of Canadian gross domestic product and supported over 832,500 direct and indirect jobs.

The government (again without any consultation) announced it will remove government financial support for companies invested abroad in oil, coal and natural gas projects. There are no details regarding this announcement but the scale of its impact on Canadian companies and their investors can be found in Export Development Canada annual reports. The government agency provided $8.1 billion in total business support to the oil and gas sector investments in 2020 (and that is down $4.4 billion from pre-COVID levels in 2018). 
In reviewing the facts and statistics, Canadians might be able to piece together the impact the government's commitments at COP26 will have on the country's economic performance. 
The international finance magazine The Economist noted this week that oil and gas – and coal – remain valuable commodities and increasingly valuable for countries producing these resources: "modern life needs energy and there is still not enough investment in renewables to keep the lights on." Yet the Trudeau government is willfully ignoring this reality and planning to stunt the development of the country's resource riches to meet the U.N.'s climate change objectives. 
From the multiple announcements in Glasgow, evidently, this Trudeau government is intent on purposefully disadvantaging our Canadian business community and, in doing so, it may perhaps jeopardize the economic sustainability and future prosperity of the country itself.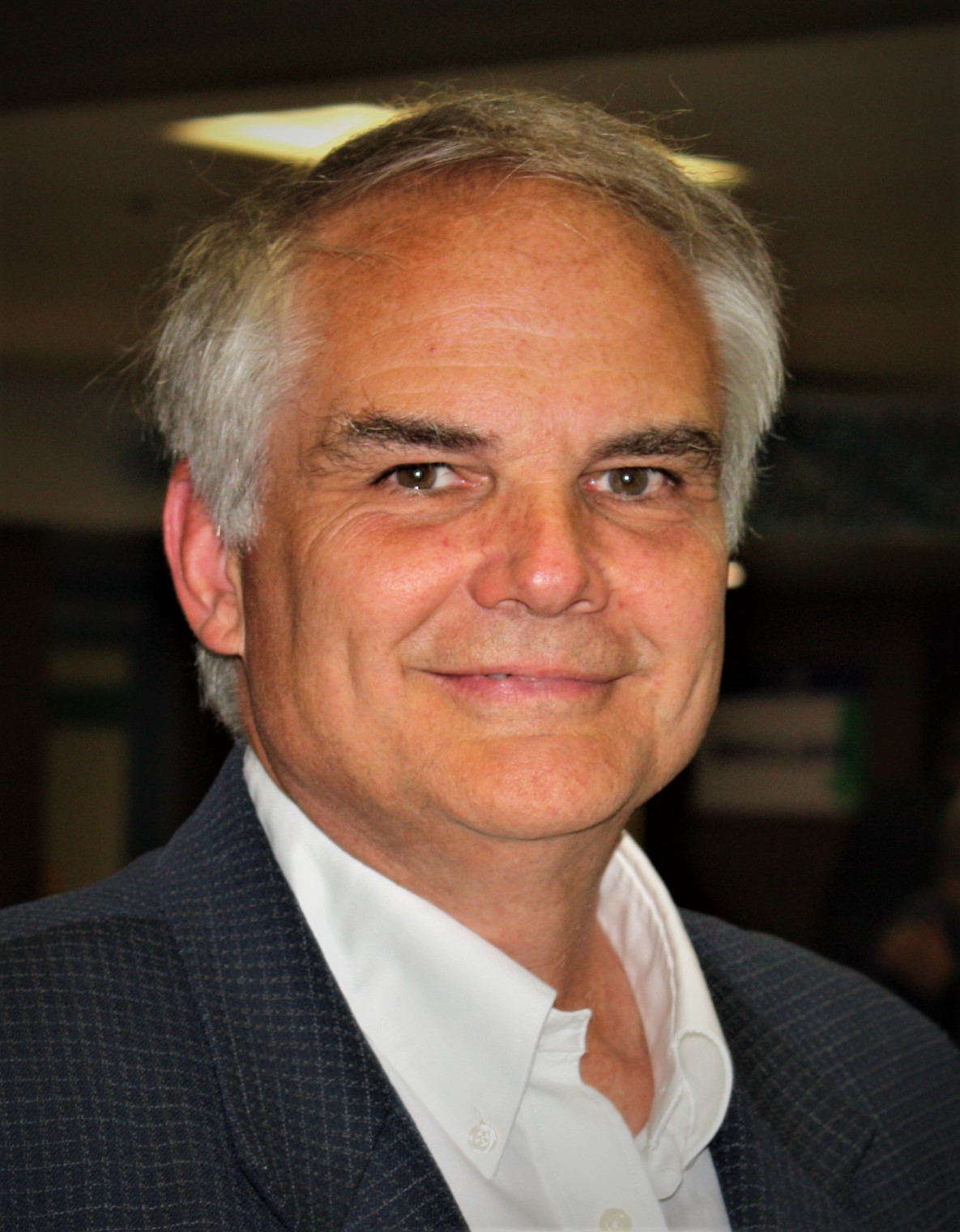 Chris George is an advocate, government relations advisor, and writer/copy editor. As president of a public relations firm established in 1994, Chris provides discreet counsel, tactical advice and management skills to CEOs/Presidents, Boards of Directors and senior executive teams in executing public and government relations campaigns and managing issues. Prior to this PR/GR career, Chris spent seven years on Parliament Hill on staffs of Cabinet Ministers and MPs. He has served in senior campaign positions for electoral and advocacy campaigns at every level of government. Today, Chris resides in Almonte, Ontario where he and his wife manage www.cgacommunications.com. Contact Chris at chrisg.george@gmail.com.