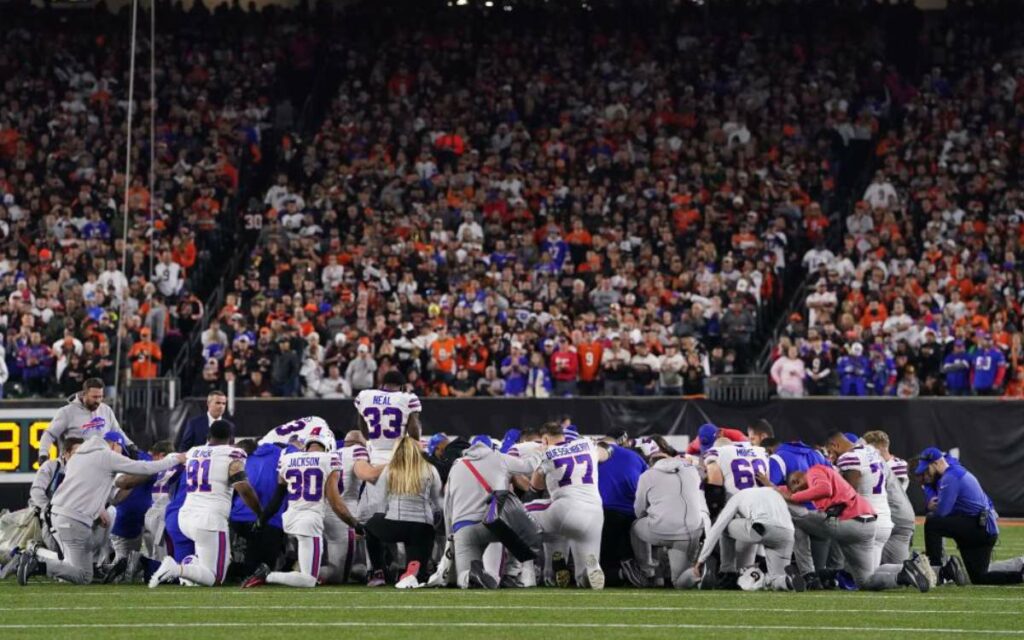 Buffalo Bills safety Damar Hamlin showing 'remarkable improvement'. Photo credit: Getty Images/Dylan Buell
Let's be honest, the National Football League (NFL) has a reputation for playing through the toughest conditions, wind, rain, and even blizzards have never stopped play. But that all changed Monday night in Cincinnati, Ohio when tragedy struck as Buffalo Bills safety Damar Hamlin collapsed on field leading to the suspension of the game between the Bengals and the Bills.
In fact, it was the first time in history that a regular season NFL game had been suspended mid-play, to be resumed at a later date.
Back in October of 1971, Detroit Lions receiver Chuck Hughes collapsed from a heart attack and although resuscitation was attempted, Hughes actually succumbed and became the only player in history to die on the field. With only one minute remaining in the fourth quarter, the game continued.
Early Tuesday of this week we learned Hamlin suffered a cardiac arrest, and had to be resuscitated on the field. A scene that led many players on both teams to tears. 
Later that same day it was revealed that Hamlin in fact had to be brought back to life again, this time at the University of Cincinnati Medical Center where he was rushed Monday night.
Damar Hamlin is just 24-years old and remains in critical condition. 
The good news that has come from this horrific situation continues to pour in.
A GoFundMe page that Hamlin created back in December of 2020 to purchase toys for children ahead of the holidays had raised $2,921 before Monday night. It's now raised over $7.5 million.  
Details following Monday's incident continue to emerge.
Like Bills all-pro receiver Stefon Diggs taking an Uber from Paycor Stadium to be at Hamlin's side in hospital.
When Bengals head coach Zac Taylor met with reporters on Wednesday – the first time he spoke since the incident – he revealed the conversation he had with Bills head coach Sean McDermott on the field. 
"When I got over there, the first thing he said was, 'I need to be at the hospital for Damar, and I shouldn't be coaching this game,'" Taylor revealed, then went on to praise McDermott's character.
"Seeing the way he handled his team just deepened that respect for him and verified everything I always thought he was about as a man."
Hamlin, who grew up about 10 minutes outside of Pittsburgh, was also joined in hospital by his childhood friend and fellow NFLer, Indianapolis Colt Rodney Thomas II.
"I know he could hear me," Thomas said, adding he held Hamlin's hand. "Even if he couldn't hear me, it didn't matter. I said what I had to say."
And then this tweet from the Buffalo Bills Thursday morning: "Per the physicians caring for Damar Hamlin at the University of Cincinnati Medical Center, Damar has shown remarkable improvement over the past 24 hours. While still critically ill, he has demonstrated that he appears to be neurologically intact. His lungs continue to heal and he is making steady progress."
A makeup date and time for the game has yet to be announced. 
Initially regarded as one of the games of the season with two young quarterbacks in Josh Allen and Joe Burrow, leading two high-powered offenses, averaged 21.1 million viewers on ESPN during play, but interestingly enough, after Hamlin's collapse, viewership grew to a historic 23.9 million. So, the first NFL contest ever suspended in-play, became the most watched "Monday Night Football" game in ESPN history.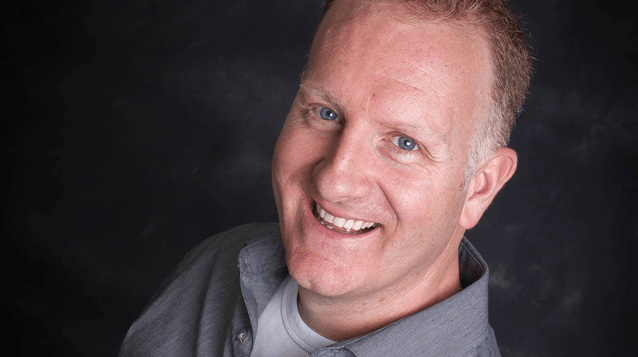 Rod Mawhood is a lifelong Niagara native who has had the pleasure of working in all three mediums – Radio, Print and TV – for over 20 years. His first announcing gig was with the then St. Catharines Stompers. Since then he's worked in radio and TV in Toronto, and currently is the announcer for the Niagara IceDogs and Niagara River Lions.
Rod also covers the Buffalo Bills for FOX Sports and the Buffalo Sabres for NBC Sports.