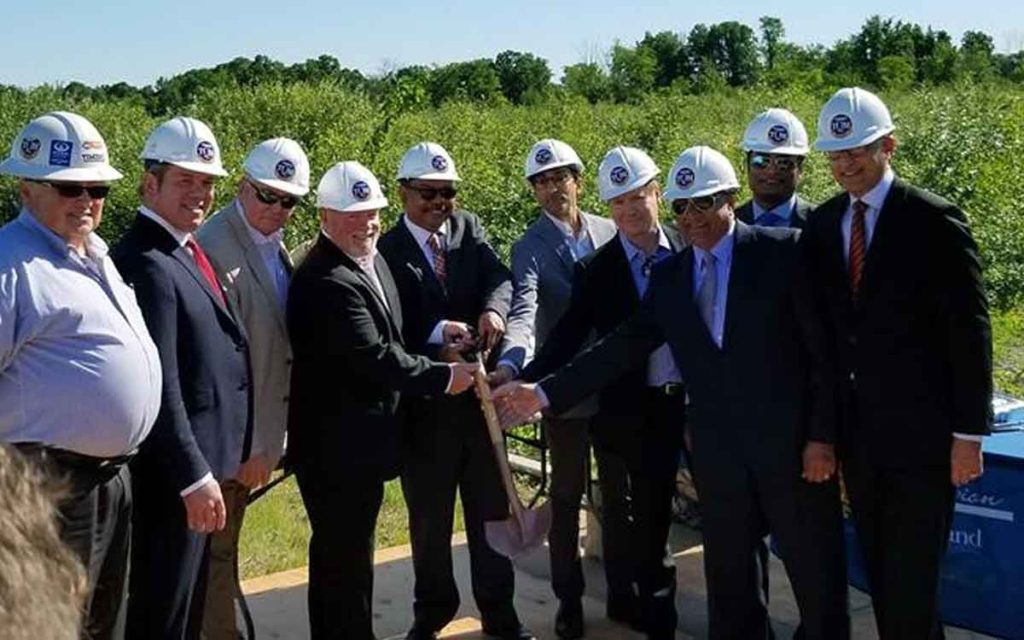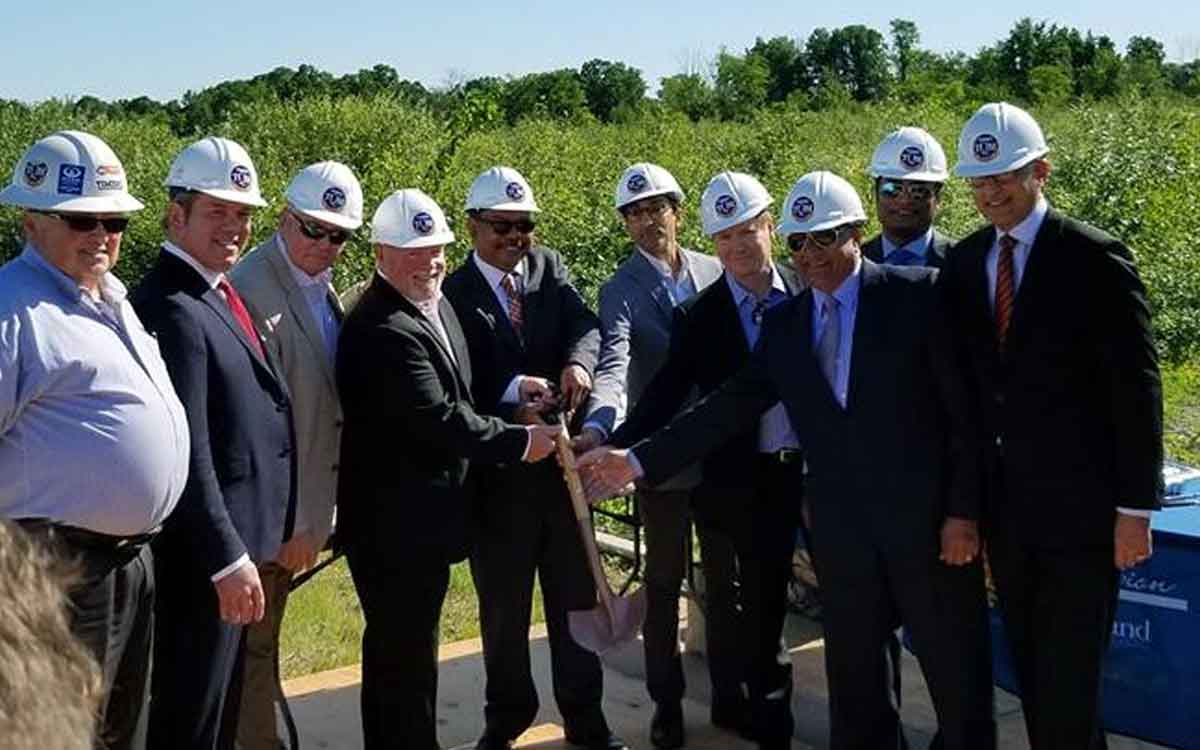 Dignitaries gather at a ground breaking ceremony for Intravision Greens Niagara Inc. in Welland, a $1.43-million 1,816-square metre facility which will produce a high volume of leafy greens including Romaine, Arugula, Kale, and Basil.
They changed their approach and the results are impressive.
The City of Welland has undergone an economic transformation in the past few years. Once seen as an economically depressed and struggling community, the Rose City has pulled up its boot straps, changed its approach to business and is now a leader in economic activity.
"We've been fortunate to attract a lot of private sector investment," said Welland's Chief Administrative Officer Gary Long. The city had $9.2 million in land sales in 2018 for both industrial and residential development and Long says the demand is still high.
The Harry Diffin Industrial Park is sold out and a new industrial park located on River Road is at least a third sold according to Long and he believes the economic development team has received offers on the rest of the vacancies.
When asked why Welland has had so much success in turning the city's economic fortunes around the past few years, he points specifically to three factors.
First, Long acknowledges the support of local politicians. "We have a mayor and council that are very supportive. They want to attract development and private sector investment," he said.
Secondly, Long says the development team in place at the city, made up of senior staff, including Long, as well as some mid-level managers, are all on the same page and working well together. "We meet regularly, we hold each other to account and we've helped streamline the process. We're able to get developers in the ground faster than anyone else. It's just a fact," Long explained.
Long said, "time is money" for developers and business owners and the city recognizes that. "We've aligned ourselves to work in a business and entrepreneurial mindset."
The third initiative that Long points to is the incentives the city has to help attract new business. There is a brownfield community improvement plan as well as a downtown community improvement plan. There are also tax incentives for businesses looking to set up shop in Welland. "These initiatives make Welland attractive to businesses and give Welland an advantage over other municipalities."
Executive Director of Welland's Chamber of Commerce said there is no question a lot of hard work has helped turned Welland's economic fortunes around. "The growth that we are currently seeing in Welland is built on years of hard work and vision. Welland was very hard hit with the loss of manufacturing and the City has been working diligently to reinvent itself.  What we are currently seeing is the result of those efforts." Fabiano added, "It goes to show the type of positive economic impact, including job creation, can happen when the public sector helps and not hinders private business."
Although Long has only lived and worked in Welland for about three and a half years, says he is well aware of the economic hardships the city has gone through over the past decade and a half. Despite losing thousands of manufacturing jobs he said the city and its residents have been "very resilient".  "The residents are now seeing the results and they have been very supportive."
This year the city plans on keeping the momentum going strong. According to Long there are a "lot of offers to purchase land". He said residents can expect to hear about more good news in terms of companies locating to the city. There is some private sector investment happening along the canal and the city is investing in recreational amenities along the recreational waterways.  "There are a number of projects underway," said Long.
The new mentality of working with private investors and thinking like a well-oiled aggressive business instead of the typical bloated bureaucratic municipality has served Welland and their residents well. "We're going to continue to play to win."