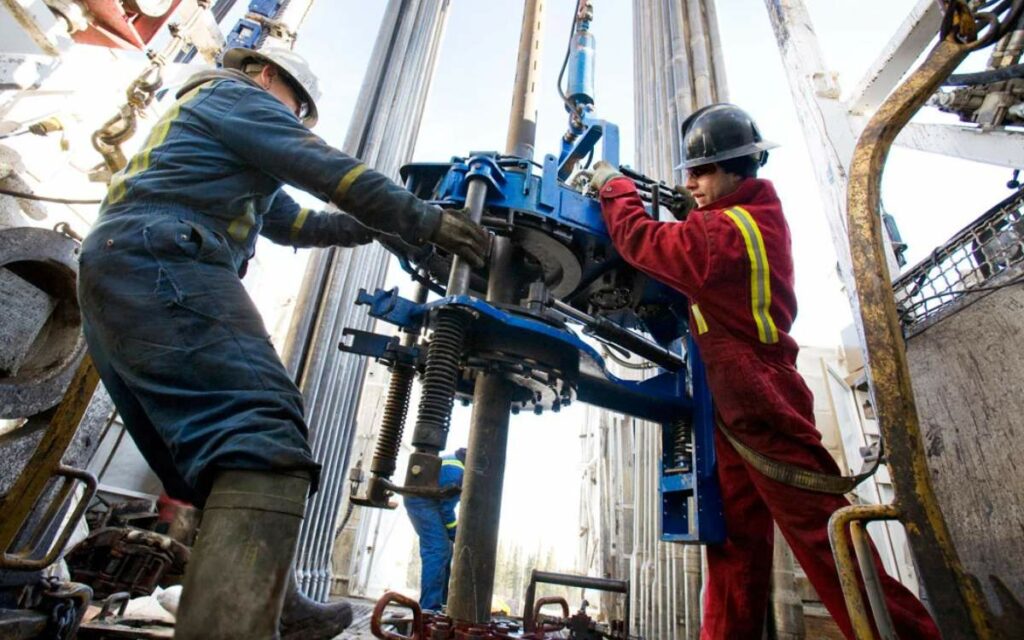 The world is currently in desperate need of the kind of clean, ethical oil and gas Canada is more than capable of supplying in abundance – if only the federal government got out of the way. Photo credit: The Canadian Press via Global News
"It is easy to dodge our responsibilities, but we cannot dodge the consequences of dodging our responsibilities." – Sir Josiah Stamp, British industrialist and economist 
Today, millions of Europeans are threatened by a critical energy shortage. Canada has the potential to respond to this mounting energy crisis – if it were not for a federal government that has forsaken the promise of our oil-and-gas-rich nation. 
The cover piece for The Economist magazine last week displayed a European continent incased in ice with the headline: "Frozen Out." The feature article detailed the costs and consequences of the energy crisis in Europe. Prior to its invasion of Ukraine, Russia supplied 40 to 50 per cent of the gas imports to the European Union (EU). It now supplies about 15 per cent, a greatly reduced amount that Russia is threatening to cut further in the cold of the coming winter months.  
The EU's inadequate supply of gas has resulted in an enduring crisis of energy that is quite literally a matter of life and death. Gas prices have skyrocketed and, by The Economist's modelling, the unaffordability of home fuel may cause more than 100,000 extra deaths of seniors over this winter. 
In the longer term, European gas prices are forecasted to remain high. According to the international commodities conglomerate Trafigura Group, there will be an increased demand to import "huge volumes" of liquefied natural gas (LNG) to replace Russian oil and gas imports. What compounds this supply issue is the fact that global long-term contracts for LNG are sold out. There will be no new LNG supply for three years; the top two exporters – U.S. and Qatar – are not able to increase their capacity until 2025-26. This makes next winter even bleaker than the current situation.     
Though Canada currently has no ability to export LNG, Europeans look to our country to provide some relief for the strained supply of energy in the next few years. German Chancellor Olaf Scholz is cited as identifying Canada as "our partner of choice." Scholz met with PM Justin Trudeau at the G7 meetings and subsequently visited Canada to appeal for Canadian natural resources. 
As has been well documented, Trudeau turned down Germany's request and explained to Canadians that there was no business case for developing the country's LNG exports to Europe. In a follow up interview, the PM went on to state that with the Russian invasion his government is "absolutely accelerating" the transition away from Canadian oil and gas export and development.
Olaf Scholz left Canada empty-handed, but shortly after the German Chancellor was successful in signing a 15-year contract with Qatar. This contract is for a minimum of two million tonnes of LNG annually, starting in 2026.  
Despite PM Trudeau's view on LNG, global demand for this resource is bullish. Last year the U.S. became the world's largest LNG exporter and roughly half of all LNG projects to be built by 2030 are south of the border. American LNG exports rose 12 per cent to 57 billion cubic metres (bcm) in the first half of 2022. Nearly two-thirds of this went to Europe. Even taking into account the increase, the EU has called on the U.S. to supply an extra 50 bcm per year through the 2020's. 
So, no business case for LNG? Just this year, five LNG developers in the U.S. signed more than 20 long-term deals that will export more than 30 million metric tonnes annually to Europe and Asia. In Qatar, the demand is such that there is a $50 billion 5-year plan to increase the country's export capacity by nearly two-thirds. Mexico has 12 LNG export projects in the early stages with a plan to export a North American supply, which will include Canadian gas transported via pipeline to LNG export facilities in the Gulf of Mexico. Five Mexican projects will begin exporting over 2 billion cubic feet of LNG per day as early as 2024.  
Currently, there are new pipelines being built throughout Europe, increased transatlantic shipments scheduled, multiple floating LNG platforms and floating storage regasification units now under construction. With the forecasted high energy prices in Europe, the demand for LNG is insatiable.  
The increased demand for LNG is not the only energy-related development that has resulted from the Russian invasion of Ukraine and the disruption of world energy markets, trade and commerce. China and India are increasing their imports of Russian oil and gas. The EU is revisiting its ban on fracking. The U.S. is lifting sanctions on Venezuelan oil production. 
In the last 12 months coal has become "black gold." India has increased its coal imports and usage. Germany, Holland, Italy, France, and UK have all restarted decommissioned coal-fired power plants. Poland now gets 70 per cent of its energy from hard coal or lignite. China depends on coal for 60 per cent of its energy and it is increasing the number of coal-power plant construction projects both at home and in Africa and Asia.
This increased use of coal around the world has serious environmental implications and that fact has caught the attention of the Trudeau government. Canada's deputy PM and finance minister Chrystia Freeland recently observed, notwithstanding the PM's business case assessment, that Canada would entertain LNG projects to keep other countries from using coal. In Washington D.C., Freeland stated that LNG "is an important transition fuel." Indeed it is: developing Canadian natural resources and actively exporting into the global energy marketplace will positively impact the environment. 
Canadian energy consultancy Wood Mackenzie has recently issued a report that outlines thoughtful development of Canadian LNG exports to Asia could account for 20 per cent of their market share by 2050. Remarkably, this amount can reduce annual global emissions to the equivalent of removing every vehicle from Canadian roads.
Another recent Canadian study by SecondStreet.org estimates that within seven to ten years, should Canada develop its oil and gas production and export capacity, Canadian resources could offset nearly 60 per cent of Russia's natural gas and 46 per cent of its crude oil exports internationally. In a few years, with a supportive federal government strategy, Canada could replace about 20 per cent of Russia's oil and gas.  
Given the findings of these studies a responsible energy policy suggests that Canada should pursue a more aggressive oil and gas development and export strategy. The fact that the Trudeau government is dodging this responsible course comes with consequences – dire consequences for the prosperity of present and future Canadians. More on this next week.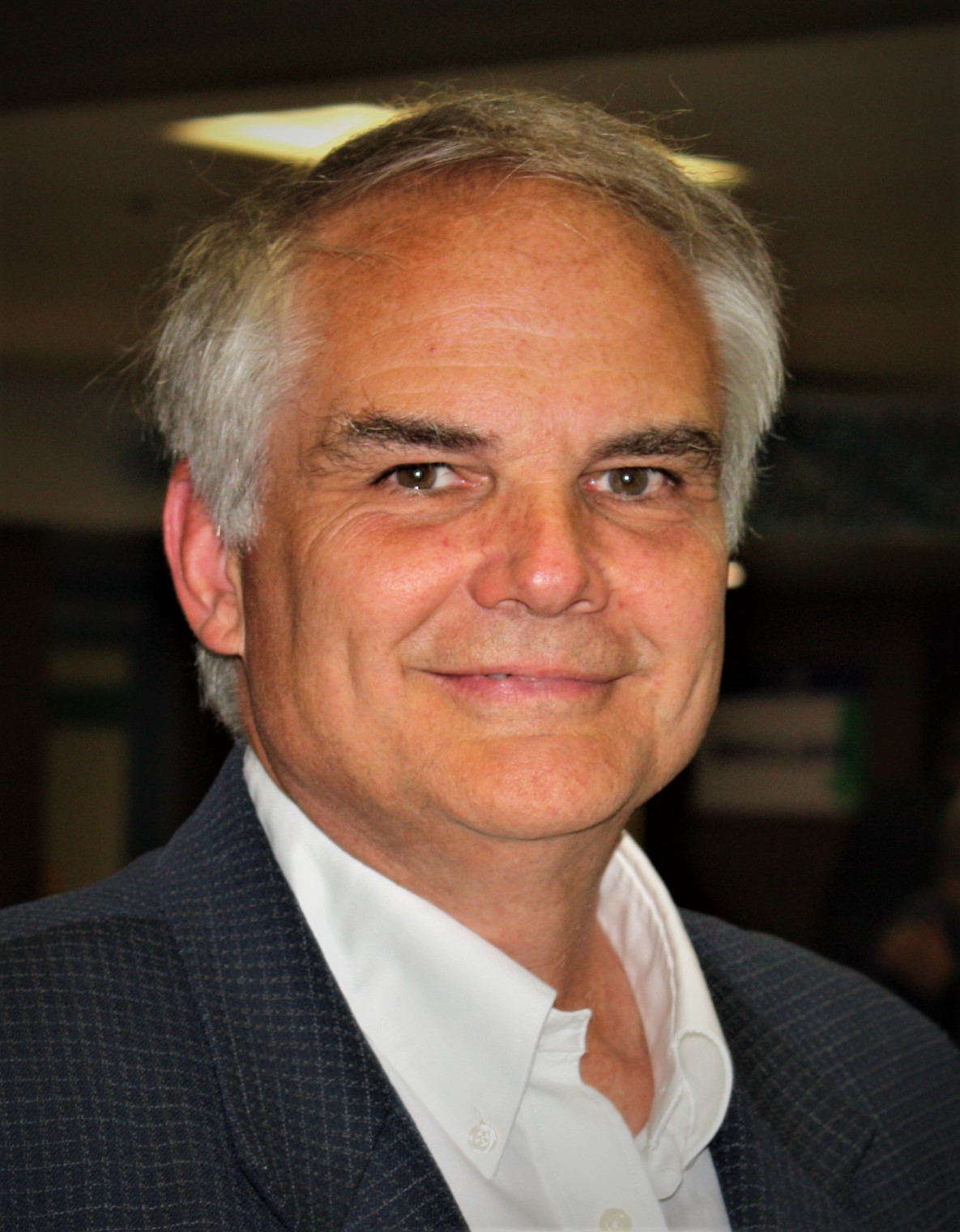 Chris George is an advocate, government relations advisor, and writer/copy editor. As president of a public relations firm established in 1994, Chris provides discreet counsel, tactical advice and management skills to CEOs/Presidents, Boards of Directors and senior executive teams in executing public and government relations campaigns and managing issues. Prior to this PR/GR career, Chris spent seven years on Parliament Hill on staffs of Cabinet Ministers and MPs. He has served in senior campaign positions for electoral and advocacy campaigns at every level of government. Today, Chris resides in Almonte, Ontario where he and his wife manage www.cgacommunications.com. Contact Chris at chrisg.george@gmail.com.