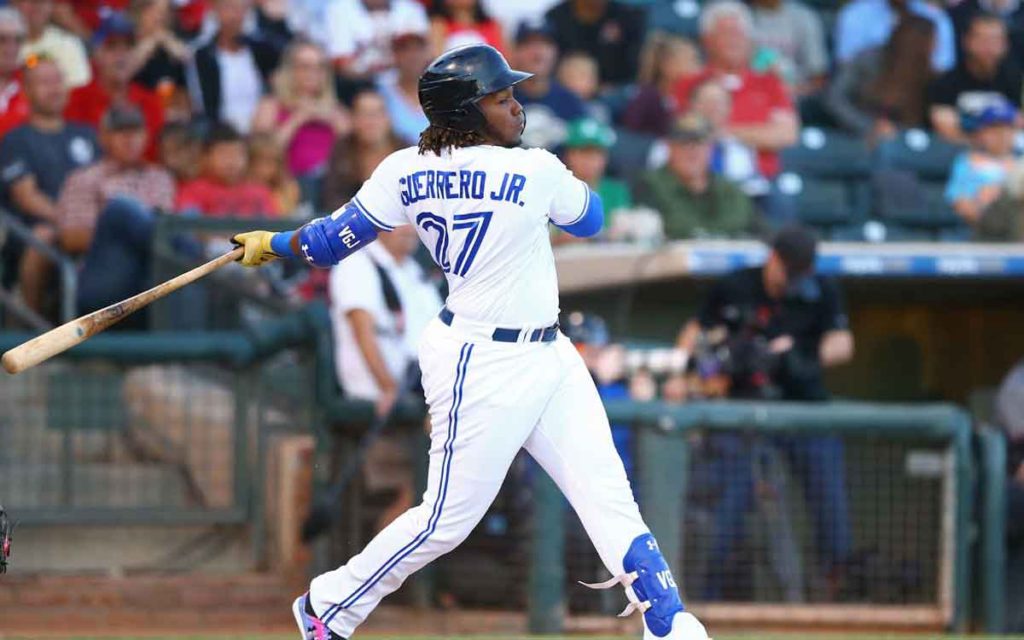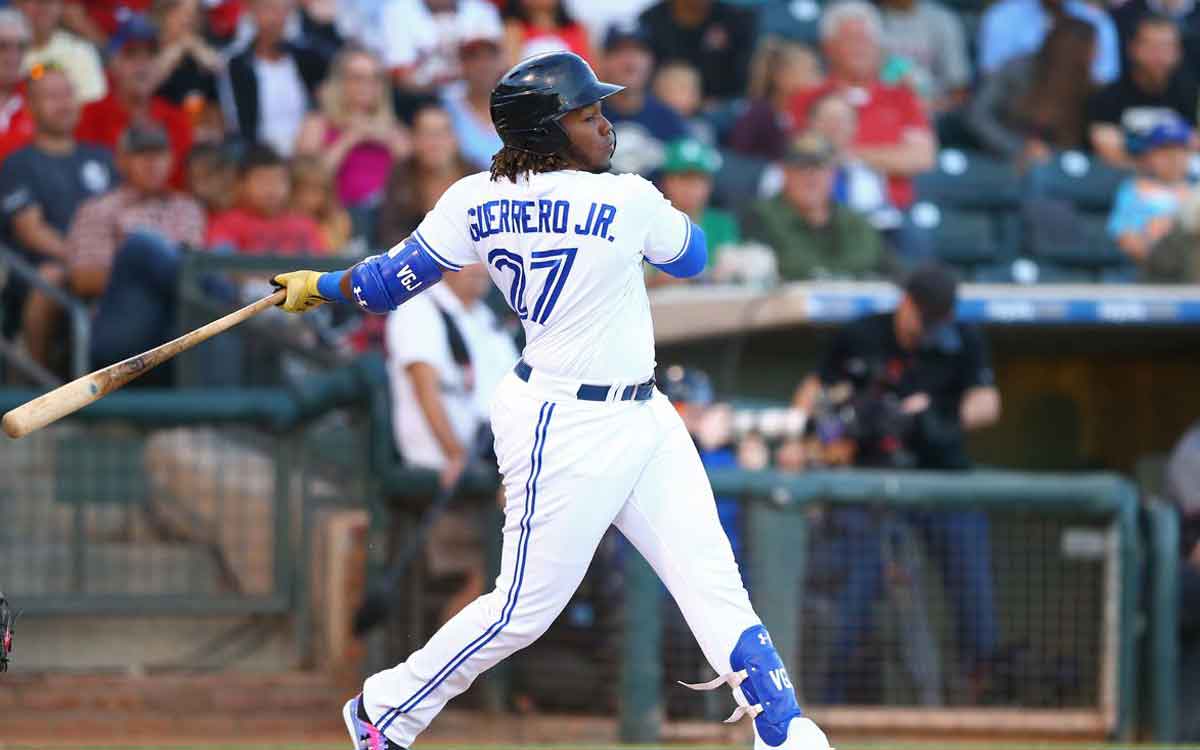 Vladimir Guerrero Jr. will make is Blue Jays debut tonight at home against the Oakland Athletics.
It's the most anticipated arrival of any Blue Jay in the team's history.
After Wednesday's loss to the San Francisco Giants, Jays' skipper Charlie Montoyo finally announced what Toronto baseball fans have been waiting to hear for a long time… their most prized prospect, the number one prospect in all of baseball, Vladimir Guerrero Jr. is being called up to the show.
It's being called V-day. Ticket sales and media interest spiked both in Canada and south of the border when news broke of Vladdy's call-up. Guerrero's Buffalo Bisons teammate and highly ranked prospect in his own right, Bo Bichette, tweeted out Wednesday night, "You've become like a brother to me and I can't wait to watch you play. Wayyyyyy overdue. Yo te amo."
Most Jays fans would agree on the "wayyyyy overdue" part. Management has been highly guarded with their plans for the ball crushing third-baseman who just recently turned 20 years old. In a season where the Jays were expected to struggle, Vladdy's anticipated arrival in Toronto has been talked about more than what was happening on the field.
It's understandable. It's been a long time since Jays fans have been salivating over a minor leaguer. And while the Jays have several promising prospects throughout their minor league system, Vladdy is as close to a can't miss superstar as the franchise has ever seen and may never see again.
In his post-game presser on Wednesday, Montoyo, who is no doubt relieved not he will no longer be asked the "When?" question any longer said, "It's a big moment for the Toronto Blue Jays. "It's going to be good for all of us — the city of Toronto, Blue Jays, the organization."
Referring to Vladimir Guerrero Jr. as a "top prospect" is like referring to Tom Brady as a "pretty good quarterback". Guerrero Jr. has absolutely destroyed minor league pitching. Last season he hit 20 home runs in 95 games. In just eight games with the Jays triple-A affiliate in Buffalo, Guerrero hit three home runs, had eight RBI and was hitting .367.
Baseball America named him the best prospect two years in a row and according to MLB.com some scouts think Vlad Jr. probably ranks among the best offensive prospects of all time.
As if Toronto and Canadian baseball fans (along with the Jays' marketing team) aren't pumped up enough about the arrival of this sweet slugger, he comes with Canadian roots. Vlad Jr. was born in Montreal, and has Canadian citizenship. Although he was raised in the Dominican Republic, Guerrero's mother is from Montreal and speaks fluent French. A marketer's dream indeed.
While some questions remain about his defensive capabilities at third base and in particular how he will handle the hot corner at the major league level, Jays fans will forgive the odd misplay at third for towering homeruns to the upper deck.
Let the rebuild begin. V-day is here.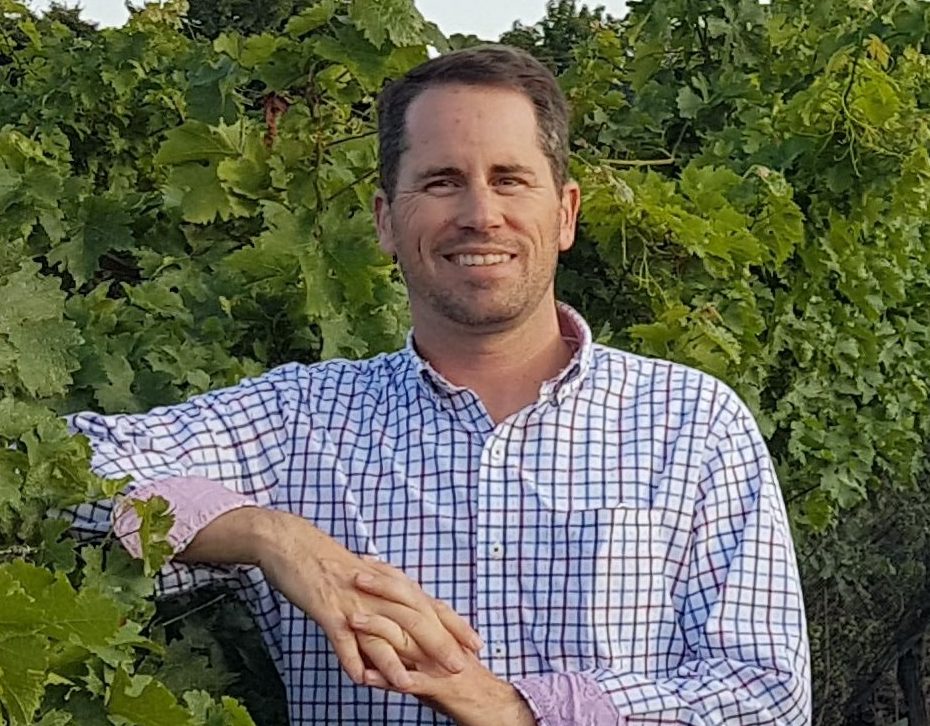 Kevin has spent over two decades as a public relations professional in a variety of sectors including professional sports, the arts, industry and healthcare.  After tiring of the daily commute to Toronto he returned to Niagara and launched The Niagara Independent, an online news source published twice weekly.
He is a graduate of Brock University, Niagara College and the Richard Ivey School of Business. He was named one of Niagara's 40 Under Forty in 2005.
Kevin is most proud of his twin daughters. He is also a triathlete and four-time Ironman finisher.