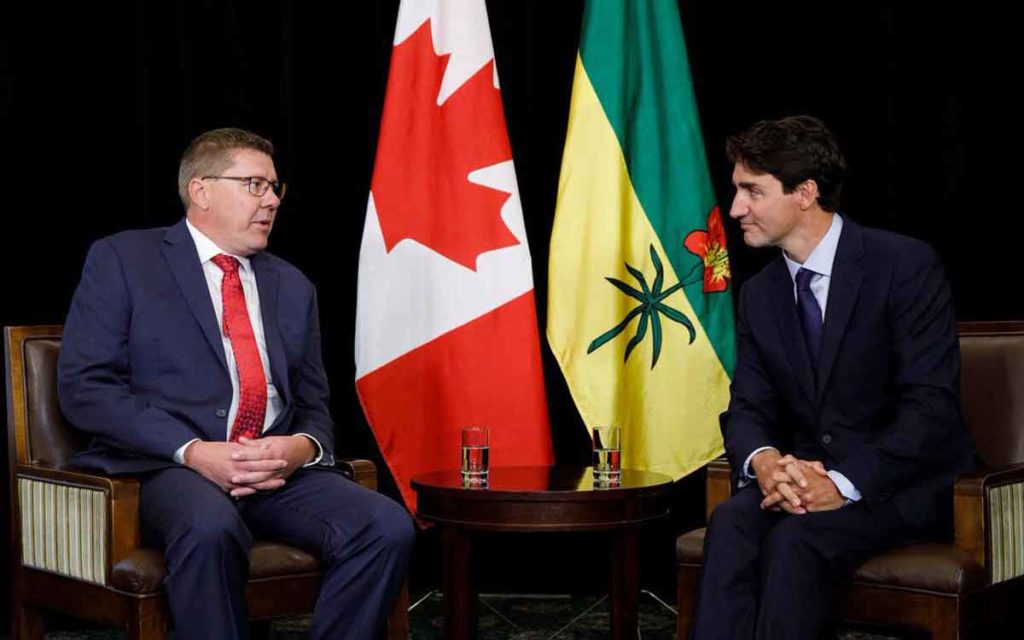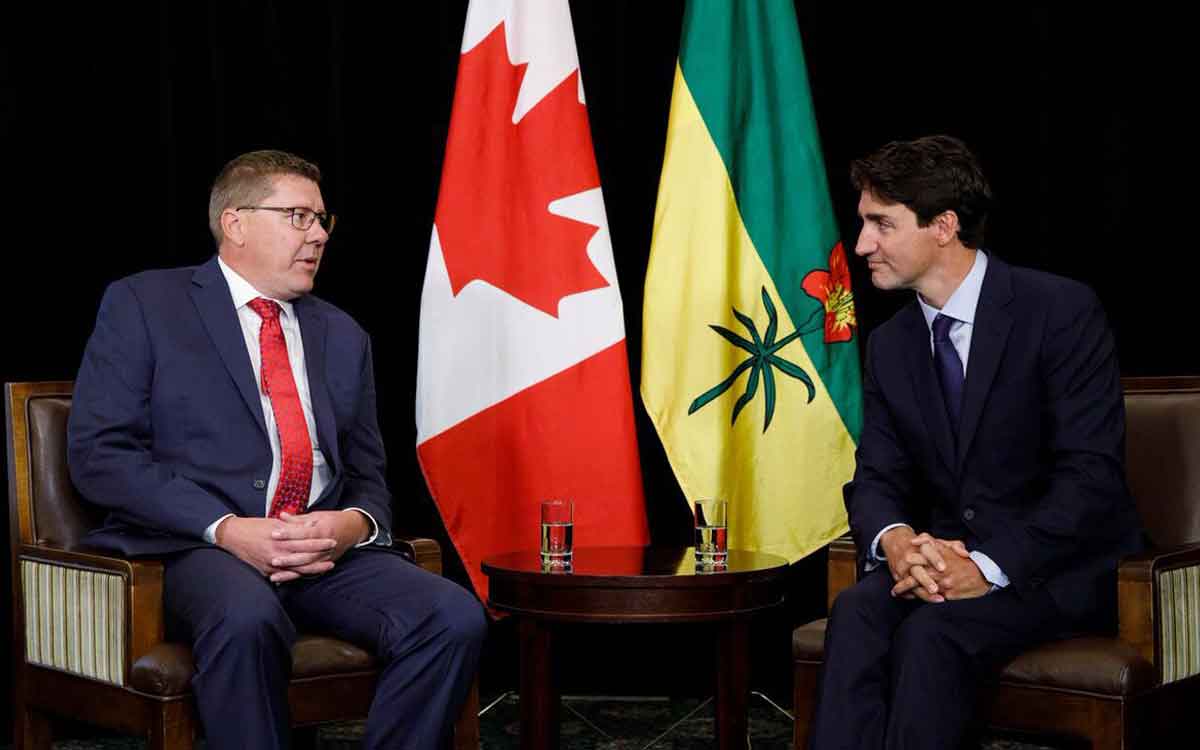 Saskatchewan Premier Scott Moe and Prime Minister Justin Trudeau. 
The federal parliament convenes on Dec. 5 and there is great trepidation across the country as the next act in "The Great Canadian Standoff" is about to begin. With the divisiveness of the federal election campaign still on everyone's mind, the "sunny ways" of the central-Canadian-backed Liberals' return to power is threatened by ominous dark clouds of western alienation. The central figure in the Parliamentary theatre is Prime Minister Justin Trudeau, a character who has yet to show his merit in understanding the divided country, let alone be the hero to unite it.
Never before in the country's history has western separatist sentiment been so agitated. Four of every five Albertans and Saskatchewans believe the country is more divided than ever before. Half the residents in both provinces feel angry and want to look at separating from central Canada. To the new cries of "the West wants out", the re-elected Prime Minister has proven tone-deaf. In the last two weeks Canadians have been watching a series of political sideshows unfold like a slow motion train wreck.
The economic and political realities of what is happening in the West are best exemplified with the news of Encana pulling up stakes and leaving the country. Encana, one of Canada's most iconic energy companies dating back to Sir John A. Macdonald and a dream to build a railroad westward, announced its operations are heading south and the company is renamed Ovintiv Inc. to drop Canada from its name. There was not a whisper of response from Ottawa and, in fact, the Encana commentary about losing a piece of Canadianna was juxtaposed with pictures of a relaxed Justin Trudeau catching waves in the Tofino surf.
The tension and political rhetoric this week as the Prime Minister hosted a series of meetings with premiers and political opponents prior to the recall of Parliament. On Tuesday, Saskatchewan Premier Scott Moe left Ottawa in a foul mood, "Disappointingly, after this meeting here today, what I do see is we are going to see more of the same from this prime minister. We had provided some options for him to support the people of the province and today I did not hear a commitment to moving forward on those items." Premier Moe's immediate response upon hearing there would be no deviation in the Liberal's approach to governing was a blunt, "We are also going to look at opportunities that we have to expand our provincial autonomy."
This encounter was followed up with a tete-a-tete between the PM and Bloc Québécois Leader Yves-François Blanchet. In his post-meeting scrum, the BQ Leader made a point of poking at the western premiers with the observation, "If they were attempting to create a green state in western Canada, I might be tempted to help them. If they are trying to create an oil state in western Canada, they cannot expect any help from us."
This provocation came in the wake of news from La Belle Province that the Quebec Government had just delivered a budget with a $4.8-billion surplus. Quebecers will enjoy lower day care fees, free parking at their hospitals and increased family allowances, largely because Quebec is receiving $13 billion yearly from Ottawa in transfer payments.
Remarkably, BQ Blanchet's comments came on the same day a motion was tabled in Quebec's national assembly that Quebecers would have a veto on any proposed changes to the federal government's equalization formula.
Blanchet's headlines from Parliament Hill incited Alberta Premier Jason Kenny to repeat publicly his criticism of the federal equalization payments. Kenny rebuked Blanchett saying: "If you are so opposed to the energy that we produced in Alberta, then why are you so keen on taking the money generated by the oilfield workers in this province and across western Canada? You cannot have your cake and eat it too. Pick a lane."
"Either you can say as Quebec you're no longer going to take the energy and equalization resources from Western Canada's oil and gas industry, and then you can become even more independent, by the way, on OPEC dictator oil imports, or you could do what we do as Canadians, coming together to support each other, especially at times of adversity."
Though the Albertan Premier is annoyed with the BQ Leader, he is most irritated with the Liberals. He has described the re-election of the federal Liberal government as a "hostile situation." Kenny observes: "There is a federal government that just ran a campaign against Alberta, against our largest job-creating industry, that will be supported by opposition parties who are committed to shutting down the energy industry that produces so much of Alberta's wealth and jobs."
Like Saskatchewan, Alberta is now looking at ways to provide greater autonomy to its provincial government. Premier Kenny has announced a Fair Deal Panel tasked with creating "Alberta's strategy to secure a fair deal in the federation." Kenny explains, "The wellspring of modern western frustration and anger lies in the original flawed articles of confederal union, and the key to our contentment lies in repairing those flaws…. the flaws are embedded in the economic structure of the federation, our national political institutions and often the complacency and condescension of the so-called Laurentian elites."
So, the stage has been set and the plot seems to thicken each day leading up to the resumption of the federal parliament. Canadians can expect another element of suspense with a provincial-territorial meeting on December 2nd,, chaired by Premier Moe, to discuss how best to engage with the new Liberal government. However, the real theatre will commence a few days later when PM Trudeau takes centre stage to strike a pose and deliver his opening lines in "The Great Canadian Standoff."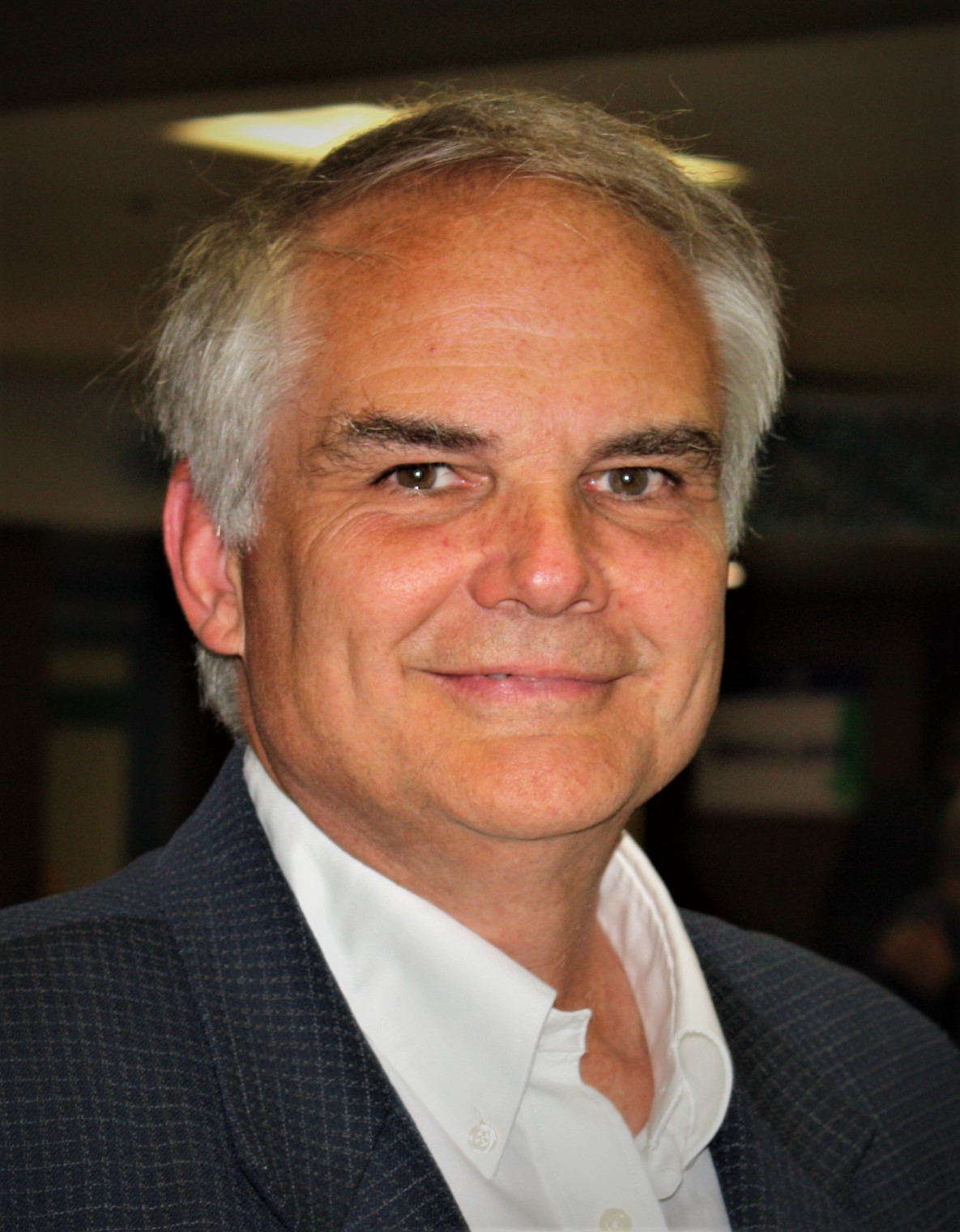 Chris George is an advocate, government relations advisor, and writer/copy editor. As president of a public relations firm established in 1994, Chris provides discreet counsel, tactical advice and management skills to CEOs/Presidents, Boards of Directors and senior executive teams in executing public and government relations campaigns and managing issues. Prior to this PR/GR career, Chris spent seven years on Parliament Hill on staffs of Cabinet Ministers and MPs. He has served in senior campaign positions for electoral and advocacy campaigns at every level of government. Today, Chris resides in Almonte, Ontario where he and his wife manage www.cgacommunications.com. Contact Chris at chrisg.george@gmail.com.