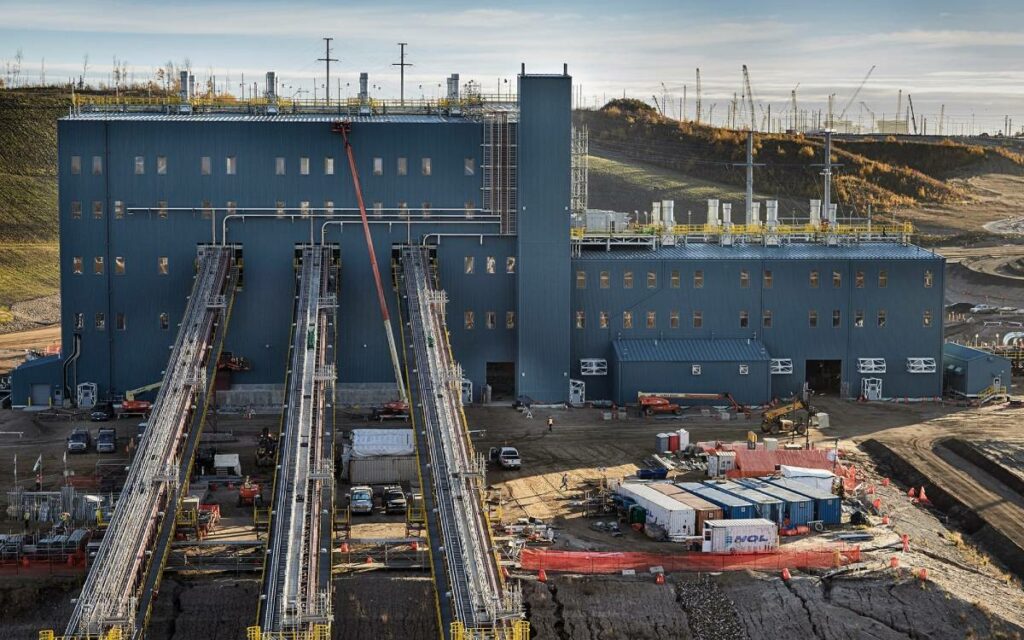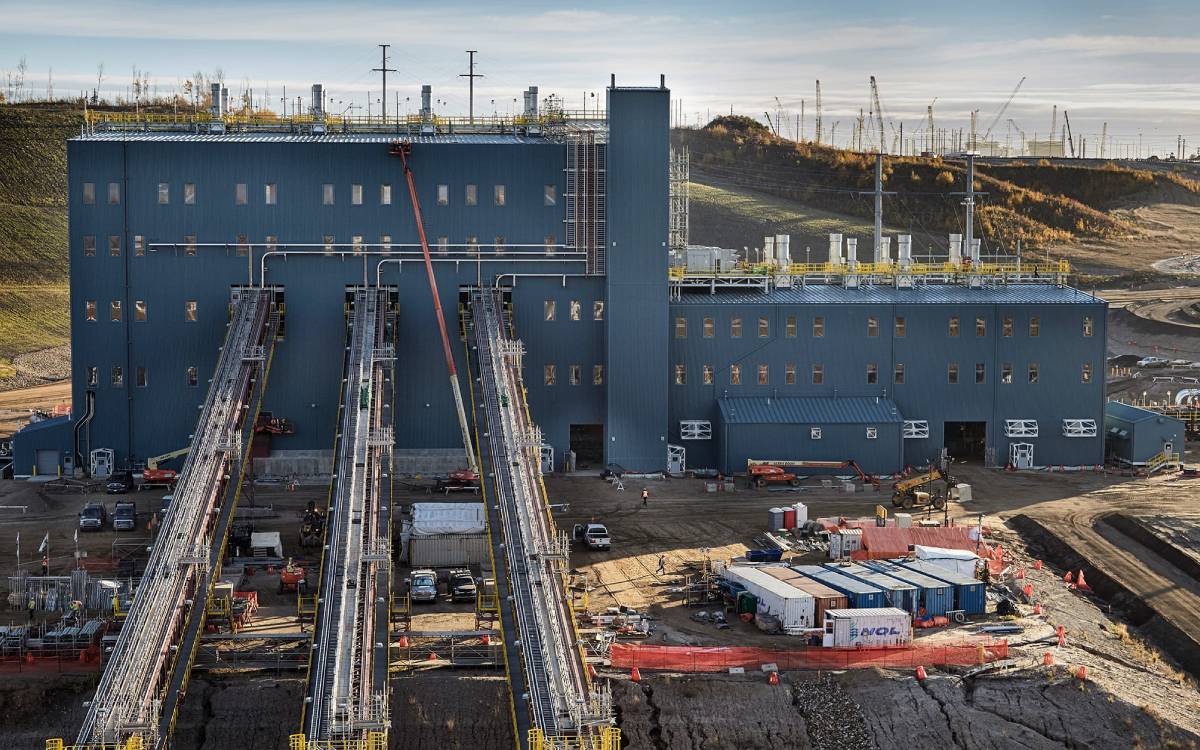 This is the first installment in a two-part series that looks at the economic contributions of the country's oil and gas industry and what the current government's approach to the industry will mean for Canada. Pictured is Alberta's Fort Hills bitumen preparation plant. Photo credit: Suncor
This week Statistics Canada reported that the country registered its first quarterly surplus in 13 years as a direct result of surging commodity exports. Canada posted a $1.2 billion surplus in trade in the first three months of 2021 based primarily on $6.8 billion of energy exports of oil and natural gas – alongside forestry products and aircraft exports to the U.S.
Canada's oil and natural gas industries serve as one of the country's greatest assets and greatest wealth generators. Oil and gas production is the reason why Canadians can afford and enjoy such a high standard of living.
The industry numbers tell the tale.
PRODUCTION: Canada ranks as the world's fifth largest producer of oil and natural gas, with an average production per day of 3.5 million barrels of crude oil and 13.7 billion cubic feet of natural gas (at year-end 2013). The country has proven crude oil reserves of 172.5 billion barrels (third largest globally) and gas reserves of 71 trillion cubic feet (nineteenth largest globally). In short: Canada is resource rich.
JOBS: The federal government reports that in 2020 there was a total of 4,125 oil and gas companies in the country. It estimates the industry employs more than 500,000 skilled jobs and supports another 400,000 indirect jobs. In a 2016 study, the oil and gas industry was identified as the largest employer of Indigenous people in the country, with about six per cent of the sector's workforce identifying as Indigenous.
EXPORTS: Canada is an exporting nation and oil and gas exports have been the most significant resource exported from our country since the 1950s – and it will remain so likely for decades to come. The latest figures from 2019 reveal that mineral fuels accounted for $130.57 billion, or 22 per cent, of total exports.
On this point, global energy demand and consumption will increase in the foreseeable future according to the International Energy Agency. The world currently consumes about 100 million barrels of oil a day. By 2040, world energy demand is forecasted to increase 19 per cent. Total oil demand will increase seven per cent; natural gas demand will increase 29 per cent.
Remarkably, the IEA estimates that in 30 years the world would need twice as much energy as it produces today if it were not for continuous improvements in energy efficiency.
GDP / TAXES: As the noted trade surplus numbers suggest, this industry means a great deal to Canada's bottom line. It is a huge contributor to the country's GDP and a major source of tax revenues. Last year oil and gas contributed $117 billion to Canada's GDP – and, to put this into perspective, it is six times the economic benefit of Ontario's auto industry.
In an economic analysis of the industry, the Canadian Energy Research Institute estimated that in the next decade oil and gas activity in the country will contribute $1.4 trillion to Canada's GDP and pay more than $139 billion in federal tax revenues and $86.7 billion in provincial tax revenues.
This industry generates wealth across the land. The Canadian Association of Petroleum Producers reports that the oil and natural gas industry is active, producing economic benefits in 12 of 13 provinces and territories. Approximately 97 per cent of Canadian oil production occurs in three provinces: Alberta (79 per cent), Saskatchewan (14 per cent), and Newfoundland and Labrador (4 per cent). Again, it is an important source of economic development, jobs, and government revenue in all of the above.
Though not a major player in the country's oil and gas production, Ontario has just over 2,300 producing oil and gas wells and the province's four refineries produce 396,000 barrels of oil per day. More significantly, there are an estimated 1,100 Ontario companies supplying $1.9 billion of goods and services annually to the western oil companies.
(ONTARIO TRIVIA: The first oil well in Canada was dug by hand in 1858 at Oil Springs, Ontario by James Williams. Oil Springs became the site of North America's first commercial oil well and, by 1864, there were 20 refineries operating in Oil Springs and another seven in nearby Petrolia.)
With regard to climate change and the global push to greener energies, the Canadian oil and gas industries are at the forefront of green technologies and innovation. Canada's Oil Sands Innovation Alliance (COSIA), set up by oilsands producers, has brought together researchers from around the world to work on the industry's environmental performance. COSIA has seen $1.4 billion invested into 1,026 technologies. Between 2009 and 2017, it helped reduce the greenhouse-gas-intensity of oilsands operations by 21 per cent. By some estimates today, its current clean technologies projects will result in as much as 30 per cent over the next five years. In many ways, Canadian expertise is leading the way for greener oil and gas industry around the world.
"There will be no economic recovery without our oil and gas sector," stated Canada's Natural Resources Minister Seamus O'Regan in an interview last year with the Canadian Gas Association. The Minister reasoned, "Energy is our family business, it's what we do…It supports hundreds of thousands of jobs in this country. And it is an export that is poised for more growth. We're at $6.1 billion in exports in 2018. We're poised to become one the world's cleanest producers to supply both domestic and global markets for natural gas. It provides affordable power and heat to communities right across our country. So, we need this industry to power our economy and we need our economy powered in order to lower our emissions and do the things that we know that we will need to do for the future."
A thriving oil and gas industry will ensure a prosperous Canada, according to Canada Action Coalition, a grassroots organization founded in 2010 to support the country's natural resource sectors and the communities and families they support. The Coalition explains, "A strong oil and gas sector in Canada means billions more in transfer payments that can help pay for social programs, schools, hospitals and the jobs across the country…All Canadians should realize just how incredible its economic contribution is for municipal and provincial economies – whether it be through direct / indirect activity, or transfer payments – from coast-to-coast-to-coast."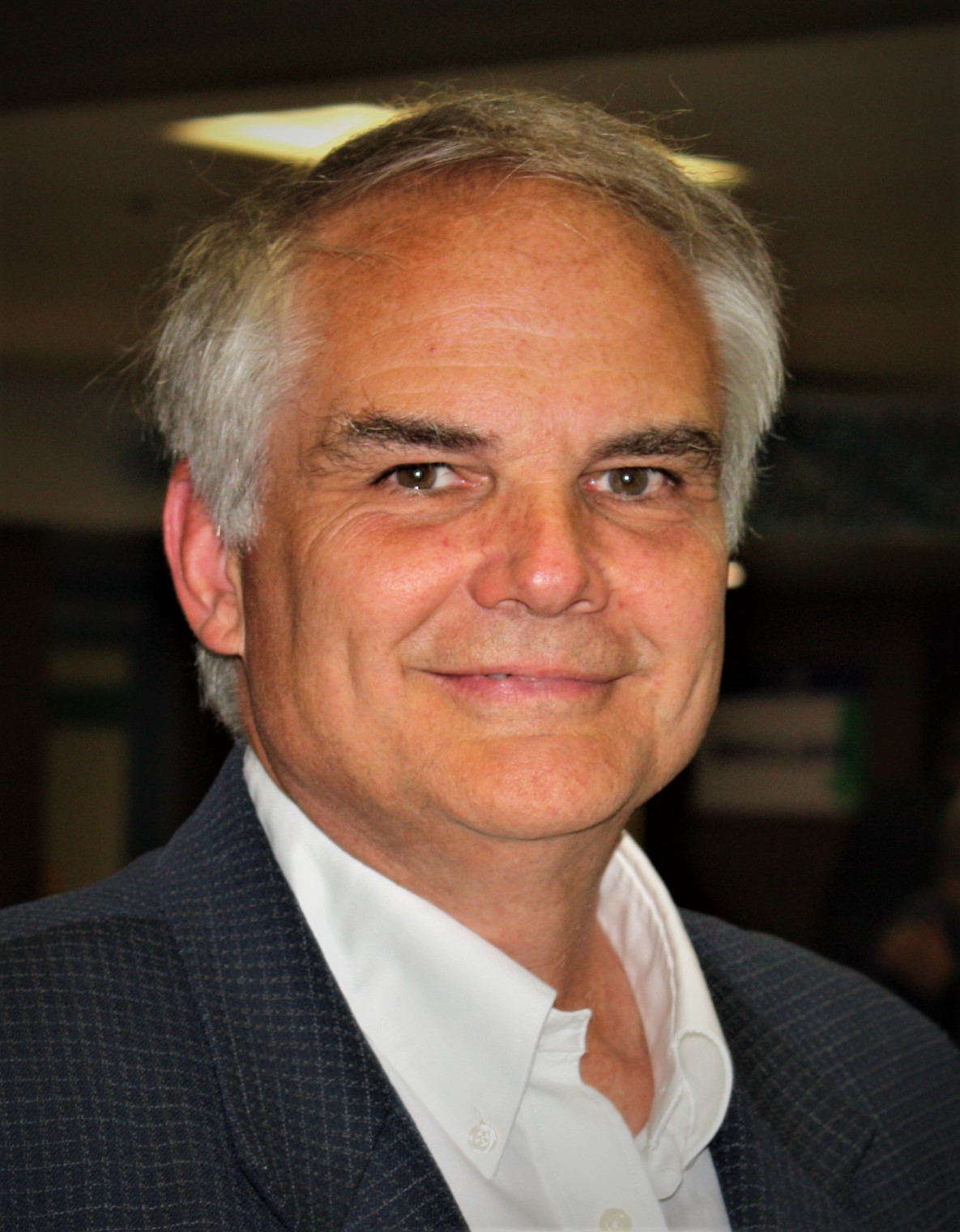 Chris George is an advocate, government relations advisor, and writer/copy editor. As president of a public relations firm established in 1994, Chris provides discreet counsel, tactical advice and management skills to CEOs/Presidents, Boards of Directors and senior executive teams in executing public and government relations campaigns and managing issues. Prior to this PR/GR career, Chris spent seven years on Parliament Hill on staffs of Cabinet Ministers and MPs. He has served in senior campaign positions for electoral and advocacy campaigns at every level of government. Today, Chris resides in Almonte, Ontario where he and his wife manage www.cgacommunications.com. Contact Chris at chrisg.george@gmail.com.