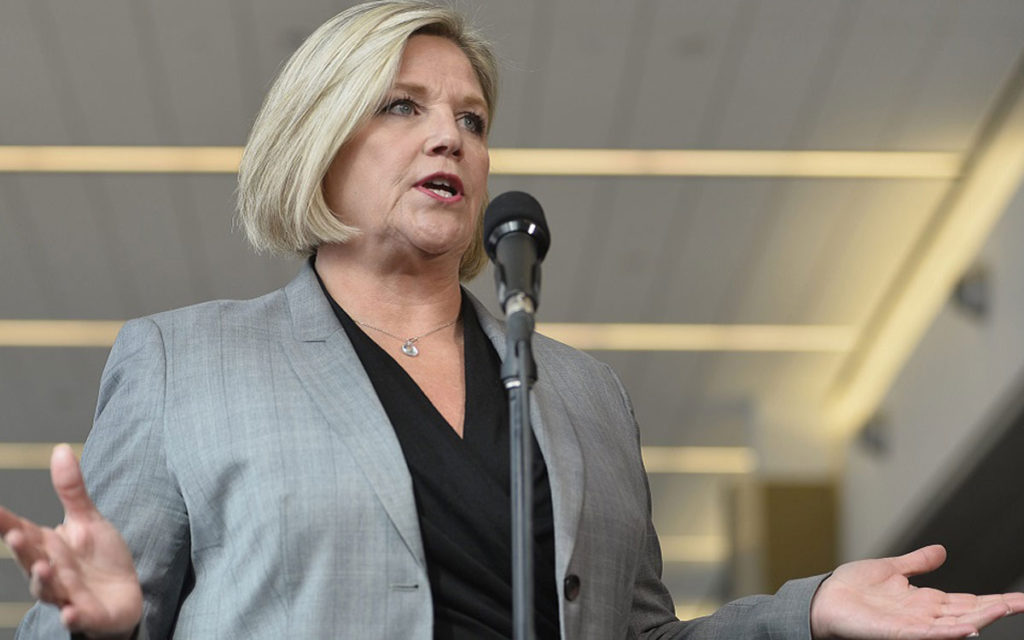 NDP Leader Andrea Horwath
The role of Leader of the Opposition is a very important one in the Canadian parliamentary system.  This is especially true when a majority government is elected, as recently happened in Ontario.  A majority government essentially has a dictatorship over the legislature for four years or so, and an effective Official Opposition is one of the main ways the governing party can be held to account.
For the first time in her political career, NDP leader Andrea Horwath is Ontario's Leader of the Opposition and the spotlight is on her like never before.  Some of her early actions in that role have cast considerable doubt as to whether she will actually be effective in that capacity or merely be an unconstructive government critic sniping away from the sidelines.
A couple of incidents in the past week have not represented a very auspicious beginning for Ms. Horwath.  The first concerned the dust-up between Lisa MacLeod, the newly-minted Minister of Children, Community and Social Services in the Ford cabinet and federal Immigration Minister Ahmed Hussen over the issue of large numbers of asylum seekers flooding over the Canadian border from the US at unofficial border crossing points. Many provinces and municipalities are challenging the federal government's relative inaction on this file and the fact that it is imposing considerable costs on other levels of government that the federal Liberals are not helping to cover.  Opposition Leader Horwath used this dispute to pen an article in the Toronto Star accusing the Ford government of racism and recommend embracing all asylum seekers no matter their legitimacy.  The article was accompanied by the well-known photograph of the young Syrian boy from several years ago who was drowned in one of the disastrous attempts of Syrians to flee the horrific regime of Bashar Assad.  The photo is always heart-wrenching, but has zero connection to what is going on at the Canadian border in 2018. Indeed, nothing in Horwath's response had anything to do with the actual issue at hand or contributed anything of value to the discussion on an important matter facing Ontarians.  In fact, it was pretty irresponsible.
The second incident involved the new Minister of Community Safety and Correctional Services Michael Tibollo who, in the course of doing a drive-along with police in Toronto's Jane and Finch area, commented that he was wearing a bullet-proof vest.  Horwath pounced on this statement as being "inexcusably racist", despite the reality that all civilians accompanying police on such occasions are required to wear bulletproof vests. Even police spokespeople came forward to defend the Minister and debunk the notion that racism had anything to do with the situation.
These are only two incidents, but they do suggest a disturbing tendency on Ms. Horwath's part to ignore the facts of a situation and stoop to accuse the Conservative government of the worst possible motives with no justification to do so.  This may be a good way to grab some headlines, but it is difficult to see how this type of behavior is of any service to the people of Ontario who have every right to demand better.
It is of course early days in the life of this government and it is very possible that Ms. Horwath will mature into an effective Opposition Leader. But so far, not so good.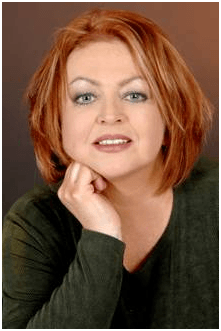 Catherine Swift is currently President and CEO of Working Canadians (www.workingcanadians.ca.  Prior to that, Catherine Swift had been with the Canadian Federation of Independent Business since September 1987, initially as Chief Economist. She became Chair in June 1999 after being named Chief Executive Officer in July 1997 and President in May of 1995.  Her various responsibilities included coordinating policy issues at federal, provincial and municipal levels of government, representing CFIB with politicians, government, business, media and other groups.
Ms. Swift has worked with the federal government in Ottawa holding several positions with the Departments of Consumer and Corporate Affairs, Industry and Communications. Her areas of specialization included corporate and industrial analysis and international trade. Catherine Swift has a MA in Economics.
She has published numerous articles in journals, magazines and other media on such small business issues as free trade, finance, entrepreneurship and women small business owners. Ms. Swift is a Past President of the Empire Club of Canada, a former Director of the C.D. Howe Institute and past President of the International Small Business Congress. She was cited in 2003 and again in 2012 as one of the top 100 most powerful women in Canada by the Women's Executive Network.