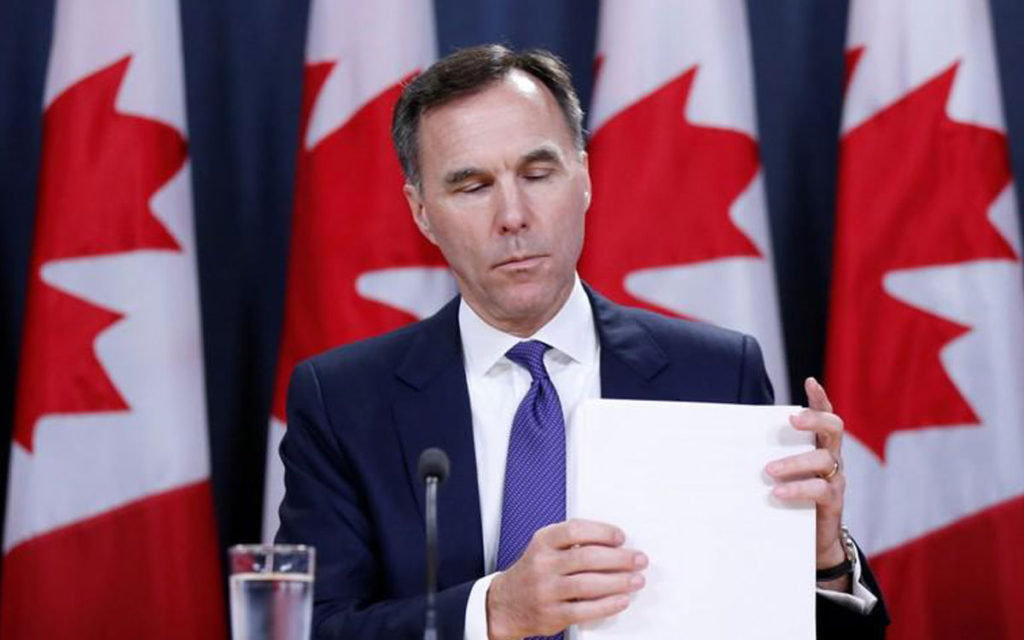 As Parliament recessed for the summer, news leaked out that the Trudeau Government quietly renewed the current federal equalization formula for provinces through the year 2024.
In the 584-pages of 2018 budget documentation, Finance Minister Bill Morneau had buried a provision that extended the existing equalization formula, providing no formal notices to provinces or the public. With the passage of the omnibus budget legislation, stealthily, Morneau unilaterally assured the renewal of the federal-provincial equalization arrangement — to the huge benefit of Quebec, and over the vocal protests of Newfoundland and Labrador, and the western provinces of Saskatchewan and Alberta.
The federal government's equalization payments are a complex redistribution of federal tax dollars to "have-not" provinces – those provinces requiring assistance to maintain their public services. Equalization is written into subsection 36(2) of the Canadian constitution to ensure provincial governments have "sufficient revenues to provide reasonably comparable levels of public services at reasonably comparable levels of taxation."
Federal equalization dollars are not funds for specific use, but dollars that get placed into the general revenue of "have-not" provinces. The payments have no strings attached. (These payments are not to be confused with the explicit federal transfers to provinces for health, social programs, and infrastructure expenditure programs.)
The federal payments this fiscal year are nearly $19 Billion. Provinces are receiving these amounts: PEI $419 Million, NS $1.9 Billion, NB $1.9 Billon, ON $963 Million, MB $2.0 Billion and QB receives $11.7 Billion. With the current equalization formula, Quebec receives more than 60 per cent of the total paid out. The "have" provinces, Newfoundland and Labrador, B.C., Alberta, and Saskatchewan receive no equalization payments.
The current redistribution of federal tax dollars has prompted calls for a re-calculation of the equalization formula.
Tom Osborne, finance minister from Newfoundland and Labrador, says, "When you see other provinces with a smaller geography and a much larger population and are receiving a large portion of equalization payments, I challenge anybody to explain to me how Newfoundland and Labrador is still considered a 'have' province."
Alberta Premier Rachel Notley states, "It's disadvantaging Alberta," and Opposition Leader Jason Kenney says, "This is a slap in the face to Alberta. It means we will continue to be forced, even when times are bad in Alberta, forced to subsidize public services in other parts of the country where politicians have been trying to block out pipelines and impair our energy industry."
Saskatchewan Premier Scott Moe states, "There are provinces across the nation looking to have this discussion. This is obviously a flawed program."
In the end, the Trudeau Government ignored these calls for a review by the provincial leaders.
The arguments over the equalization payouts are fanning regional tensions between western provinces and Quebec, particularly this year when Quebecers helped to cancel the Energy East pipeline project. As Alberta Conservative Leader Jason Kenny points out, "We've been sending Albertans' tax dollars to politicians who have opposed our energy industry, which helps to create the wealth transferred through equalization."
Reflecting westerners' frustrations, Don Braid, Calgary Herald's political editorialist, observes "rarely has there been a sneakier ploy… The closest for sheer nose-thumbing gall may be the 1980 meeting of Pierre Trudeau's cabinet in Lake Louise, to discuss details of the National Energy Program."
The inequity of the federal equalization formula is underscored when considering the total amounts of federal payments to provinces since 1957 — the year these annual payments were introduced.
NL – $ 25 B
PEI – $ 10 B
NS – $ 47 B
NB – $ 46 B
QB – $ 221 B
ON – $ 19 B
MB – $ 50 B
SK – $ 8 B
AB – $ 92 M
BC – $ 3 B
The figures reveal that in the last 61 years Quebec has received more than half of all equalization dollars. Now the Trudeau Government has assured Quebec receives its cash bonanza for another five years. Saskatchewan Premier Scott Moe is blunt about the unfairness of it all: "Five years of zeroes for Saskatchewan, Alberta, Newfoundland, while Quebec keeps receiving $50-$60 Billion."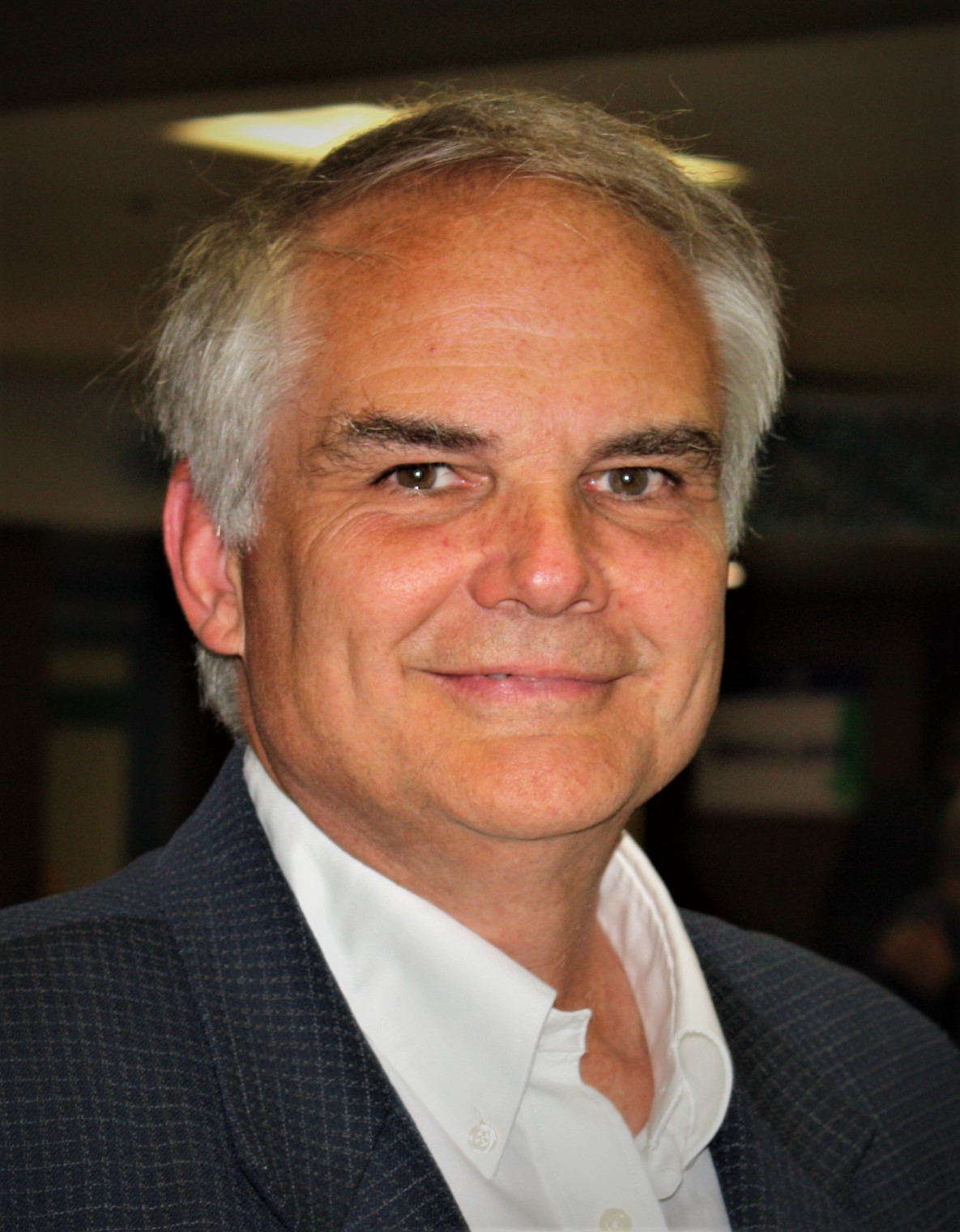 Chris George is an advocate, government relations advisor, and writer/copy editor. As president of a public relations firm established in 1994, Chris provides discreet counsel, tactical advice and management skills to CEOs/Presidents, Boards of Directors and senior executive teams in executing public and government relations campaigns and managing issues. Prior to this PR/GR career, Chris spent seven years on Parliament Hill on staffs of Cabinet Ministers and MPs. He has served in senior campaign positions for electoral and advocacy campaigns at every level of government. Today, Chris resides in Almonte, Ontario where he and his wife manage www.cgacommunications.com. Contact Chris at chrisg.george@gmail.com.