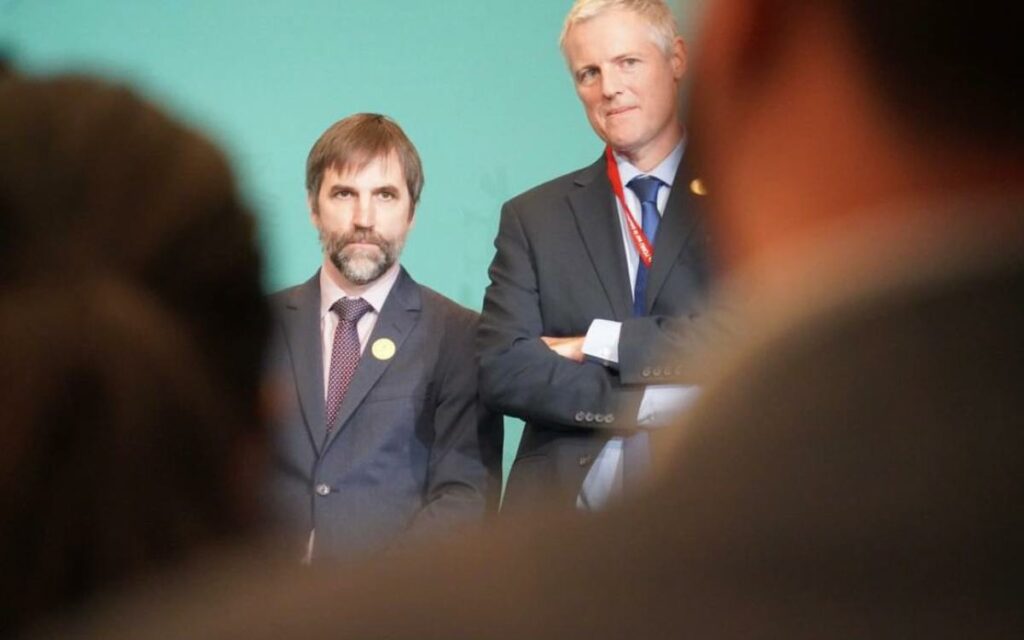 The Liberals are now banning compostable plastic bags. Pictured (left) is Environment Minister Steven Guilbeault. Photo credit: Twitter/Steven Guilbeault 
So many of the measures that have been forced upon Canadians by the Liberal government in the name of the climate are pointless and more about virtue signaling and pretending to do something than actually doing anything productive. 
The banning of six categories of single-use plastic items last year is a good example, as frequently the replacements for the items banned turned out to be worse for the environment than the original item. Many replacements also turned out to be fairly useless, such as take-out containers that leaked and paper straws that fell apart. And the notion of banning plastic bags at a grocery store check-out when you can go to Aisle 5 and buy a package of them is patently ridiculous. 
The latest absurdity is the banning of compostable plastic bags. Considerable creative research has gone into the manufacture of plastic bags that decompose in a landfill. A number of Canadian companies have come up with such innovations, and should be lauded for it, not punished. One example is the Calgary Co-op, a grocery chain in Alberta that has a policy of selling local and Western Canadian products. The Co-op sells compostable bags at the check-out for 15 cents, and these bags have enabled the grocery stores to do away with conventional plastic bags for four years. 
Environment Minister Steven Guilbeault has decided this is not permissible within his silly plastics ban policy. Yet, as pointed out by the Co-op, the stores are allowed to sell the same bags in boxes on aisles but not use them at the check-out. How ridiculous. December 2023 is when the rules outlawing these bags at check-outs will be implemented, and although the Co-op is hoping for an exemption, they are also well aware that may not happen. 
The compostable bags had been developed by LEAF environmental products, a Canadian company based in Calgary, and have the certification of the Biodegradable Products Institute (BPI). The BPI is a science-driven organization that promotes the production and use of products that are designed to fully biodegrade. The organization is also known as North America's leading authority on compostable products and packaging. 
Of course, this is insufficient for Minister Guilbeault, who has no science training and an activist background. This pig-headedness of Guilbeault is unjustified and nonsensical. It also seems to be meaningless to Guilbeault that other countries have been just fine with approving compostable plastic bags. A number of premiers and provincial environment ministers have been petitioning Guilbeault to change his mind but, considering past experience, that won't be likely to happen. 
Guilbeault has also been dismissive of other Canadian energy industry innovations such as Carbon Capture and Storage (CCUS). Canadian companies have come up with many innovative solutions to reduce the environmental impact of the oil and gas sector, but nothing seems good enough for Guilbeault. You would think that a politician would be complimenting companies for being so creative, but this has not been the case when it concerns the oil and gas sector. 
Instead, the Trudeau government seems determined to phase out the industry – despite earlier claims that this was not their goal – instead of welcoming ways to make the sector more climate-friendly. Guilbeault has just this past week confirmed that he plans to finalize the regulations around the emissions cap he intends to inflict upon the oil and gas sector by mid-2024. While most countries are starving for cleanly-produced fossil fuels, the Canadian government is looking to squelch this important industry instead of capitalizing on it to benefit Canadians and the environment. 
This is all just grist for the mill and the conclusion that it's not really about the climate, despite previous government statements to the contrary. It's actually about appearing to be doing something while they are not, punishing the parts of Canada that do not vote Liberal and wiping out the oil and gas industry – the sector that contributes proportionately the most in terms of GDP, tax and royalty revenues to governments and well-paid employment. It is also indicative of the lack of consistency in federal environmental policy. 
All Canadians should denounce this government for what they are – a dishonest bunch of phonies. There has been a lot of discussion lately about the economic data that show how the standard of living of Canadians has been sharply declining during the Trudeau years. With policies like the foolish and pointless plastics ban, it's not surprising.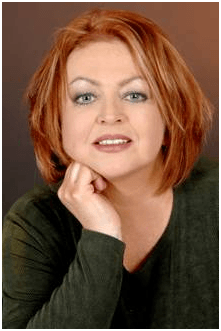 Catherine Swift is President of the Coalition of Concerned Manufacturers & Businesses of Canada (CCMBC). She was previously President of Working Canadians from 2015-2021 & President & CEO of the Canadian Federation of Independent Business (CFIB) from 1995-2014. She was Chief Economist of the CFIB from 1987-1995, Senior Economist with TD Bank from 1983-1987 & held several positions with the federal government from 1976-1983.
She has published numerous articles in journals, magazines & other media on issues such as free trade, finance, entrepreneurship & women business owners. Ms. Swift is a past President of the Empire Club of Canada, a former Director of the CD Howe Institute, the Canadian Youth Business Foundation, SOS Children's Villages, past President of the International Small Business Congress and current Director of the Fraser Institute. She was cited in 2003 & 2012 as one of the most powerful women in Canada by the Women's Executive Network & is a recipient of the Queen's Silver & Gold Jubilee medals.
She has an Honours BA and MA in Economics.