Non-emergency surgeries and a variety of medical tests and diagnostics have all been pushed back due to the pandemic. The backlog will take years and well over a billion dollars to fix. Photo credit: Pexels/Kindel Media
The direct costs of the COVID-19 pandemic have been painfully clear since the beginning, with illness and death documented in the data we see every day. The indirect costs of the pandemic – a sharp increase in mental health problems, the negative effects on children of such massive disruption in their lives, the economic fallout and so many other impacts – are also legion but are likely to take many years to fully manifest themselves and as such are more difficult to quantify. A recent report from Ontario's Financial Accountability Office (FAO) shed some light on one of these indirect pandemic impacts, and the news was not encouraging.
The FAO looked at the number of procedures, "non-emergency" surgeries and other medical tests and diagnostics that had to be postponed (because the pandemic meant COVID-19 cases assumed priority), and concluded that it would take three and a half years just to get through the backlog of surgeries cancelled. And this forecast of the time needed to catch up assumes that hospitals will be able to operate at a capacity 11 per cent higher than they were prior to the pandemic, which may prove to be optimistic to say the least.
The FAO estimates that, by the end of September 2021, over 400,000 surgeries will have been affected.  The cost of eliminating the backlog is estimated to be $1.3 billion, of which about half was allocated in the last provincial budget. Also, none of these estimates include the immense cost of the pain and suffering endured by those whose procedures were postponed, mental health challenges, health conditions of various kinds worsening because tests could not be administered in the proper time frame, and other less measurable but nevertheless very real impacts of the pandemic on the health of Ontarians.
The immediate solution that many have recommended is to merely throw more money at a system which is essentially broken. International comparisons show that Canada already has relatively high per capita health care spending but does not get adequate results for all the money spent. A recent report on the financial crisis in Newfoundland and Labrador noted that the eastern province has the highest per capita spending in the country yet the worst health outcomes. Clearly, more money is not the answer, especially at a time when governments are already mired in debt and the economy is weak.
The pandemic has once again emphasized the glaring need for structural reform to the Canadian health care system. Even prior to the pandemic, hospitals were at capacity and ICUs were relatively full. Despite serious concerns about the number of patients currently in ICUs because of COVID-19's third wave in several provinces, many medical experts state that the numbers are actually not that much higher than they were in pre-pandemic times.
The pandemic has meant that many band-aids were applied to the already troubled health care system – beds added here and there, patients moved around to facilities that were not as overloaded, medical students called into service, temporary facilities set up in hot spots and other necessary but short-term measures. Instead of making the band-aids permanent, what is needed is a fundamental restructuring of the system and the adoption of reforms that have worked well in other countries.
The most successful health care systems in the world – in some European countries, Australia, and New Zealand, among others – combine a mix of public and private providers within the structure of a single payer system. They are not the "two-tier" systems that are regularly vilified by those who have a vested interest in keeping Canada's health care system in the mess it is in today – notably public sector unions.
During the pandemic, countries with a hybrid public/private system had the flexibility to, for example, allocate all cases of COVID-19 to public hospitals while "non-essential" surgeries and other procedures continued to take place in private clinics, so the backlogs that Ontario and other provinces are experiencing were a non-issue. The cost of procedures in the private clinics were still covered by government health plans, not at added expense to patients. The public/private hybrid model has proven for decades to have better health outcomes than the increasingly expensive Canadian system, at lower per capita cost. Post pandemic, the Canadian system will still face serious pressures from an aging population, growing pharmaceutical costs and other factors that will make it increasingly difficult to fund the current system unless major changes are implemented.
The pandemic has been seized upon by many different groups as an opportunity to affect the kinds of changes they have been seeking for many years. Much of this has not been positive, such as the view that increased government intervention in our lives necessitated by the exceptional circumstances of the pandemic should become permanent, or the immensely callous comment by federal Finance Minister Chrystia Freeland that the pandemic presented an enormous political opportunity. However, if the fact that the pandemic has demonstrated in spades the serious problems with our health care system that have existed for decades and significant reform results, it could be the silver lining in the dark pandemic cloud.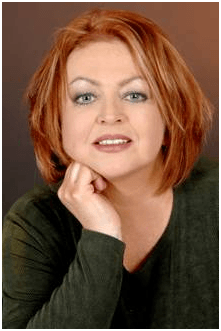 Catherine Swift is currently President and CEO of Working Canadians (www.workingcanadians.ca.  Prior to that, Catherine Swift had been with the Canadian Federation of Independent Business since September 1987, initially as Chief Economist. She became Chair in June 1999 after being named Chief Executive Officer in July 1997 and President in May of 1995.  Her various responsibilities included coordinating policy issues at federal, provincial and municipal levels of government, representing CFIB with politicians, government, business, media and other groups.
Ms. Swift has worked with the federal government in Ottawa holding several positions with the Departments of Consumer and Corporate Affairs, Industry and Communications. Her areas of specialization included corporate and industrial analysis and international trade. Catherine Swift has a MA in Economics.
She has published numerous articles in journals, magazines and other media on such small business issues as free trade, finance, entrepreneurship and women small business owners. Ms. Swift is a Past President of the Empire Club of Canada, a former Director of the C.D. Howe Institute and past President of the International Small Business Congress. She was cited in 2003 and again in 2012 as one of the top 100 most powerful women in Canada by the Women's Executive Network.