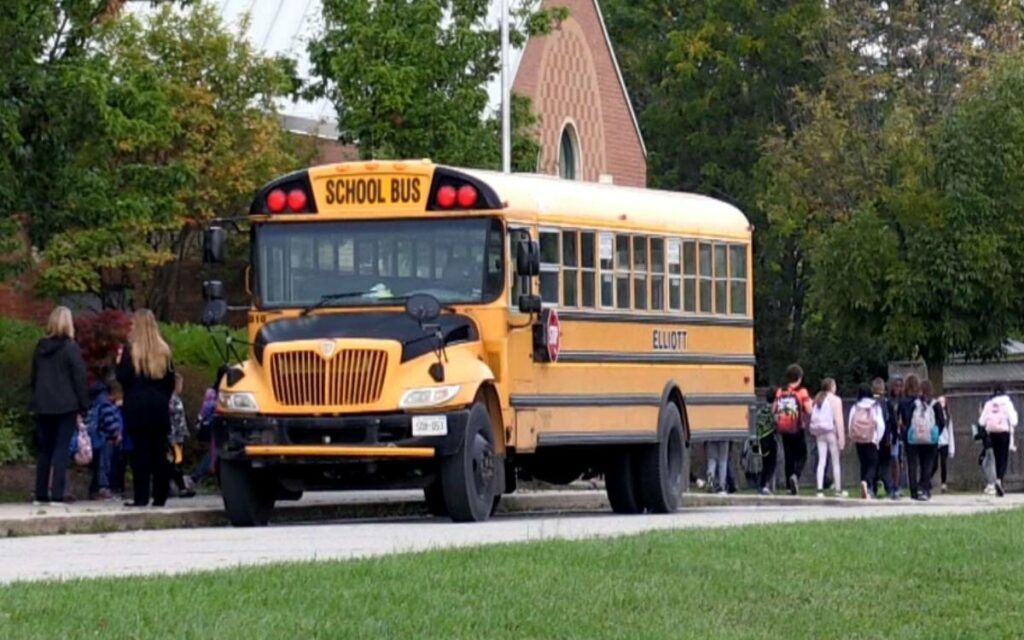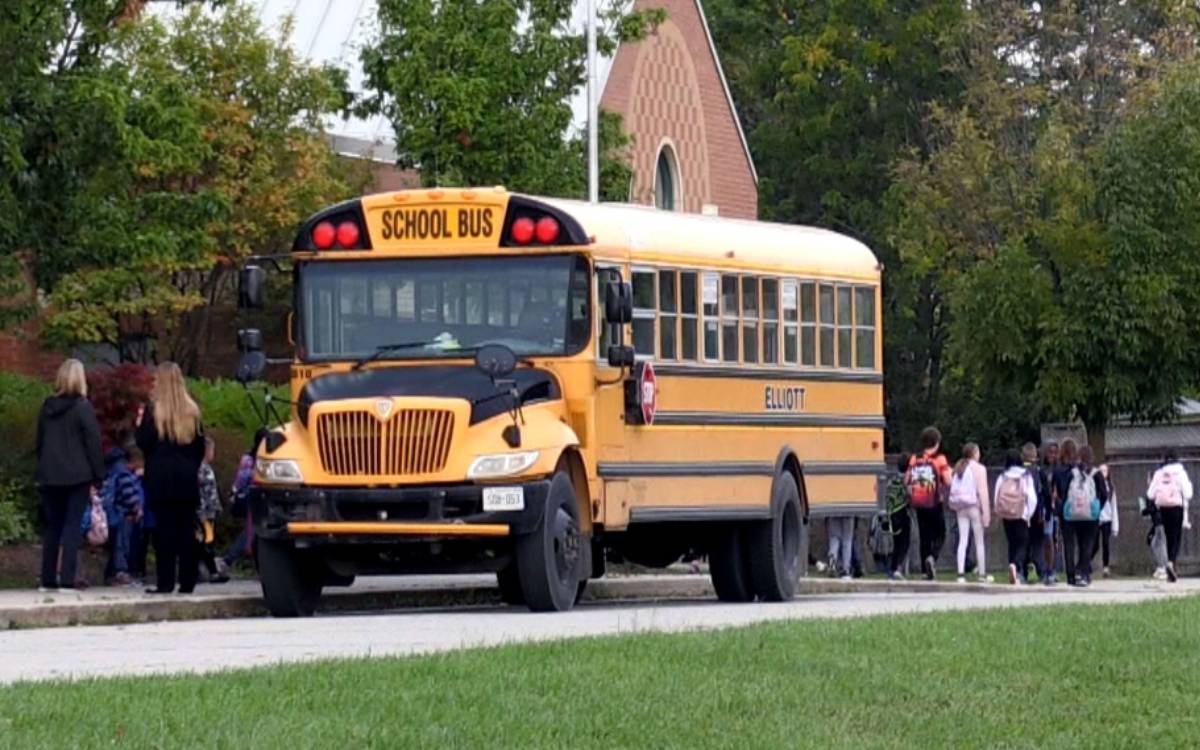 Most Ontarians are unaware of the major upheaval in Ontario's school bus industry that has taken place over the past decade.  This disruption, precipitated by bad Ontario Liberal government procurement policy, decimated many small family businesses, reduced service on school bus routes and created more unnecessary bureaucracy.  The original intent of the policy change was supposedly to save money – something that the McGuinty/Wynne Liberals were rarely concerned about – yet ended up costing taxpayers more while wreaking havoc on the industry.
The policy changes originated in legislation put forward in 2009 by then-Education Minister Kathleen Wynne, and imposed a new Request for Proposal (RFP) structure on any government contract valued at more than $100,000.  Prior to this policy change, Ontario's school bus industry had been running smoothly, dominated by local family businesses, most of whom had been in business for generations. Before 2009, school bus companies negotiated directly with local school boards to provide affordable service well-suited to individual community needs.  The change in policy was a solution in search of a problem, and actually ended up creating serious difficulties in an area that had no need of a fix.
In the ensuing years, millions have been spent in the courts as small bus companies asked for compensation for losing their businesses, and inquiries headed by two retired justices were undertaken to review the RFP system.  Many positive recommendations resulted from these inquiries but few were ever implemented.
The Ford government has been resistant to change, claiming that the broader public sector accountability act prevents them from doing so.  Yet that act does not mandate RFPs, which are the real problem.  Change is clearly needed, and the industry request to postpone any further RFPs for the duration of the pandemic doesn't seem like too much to ask to prevent even more small business bankruptcies and ultimately help to restore some semblance of order to Ontario's student transportation system.
The RFP process was badly suited to the school bus industry from the outset as it was overly complex and ended up awarding routes to only three or four operators in most regions.  Given that there were dozens of operators in each region, many were forced out of the market.  In addition, the RFPs prioritized the lowest bidder at the expense of other important considerations such as safety and familiarity with routes and the local community.  Even Ontario's Auditor-General commented that it was not appropriate to impose the new procurement rules on the student transportation industry, but the government went ahead anyway.  This was a hallmark of the McGuinty/Wynne governments, which routinely sought out and paid "experts" to advise them on various policy areas, then ignored the findings.
The industry itself predicted that many long-time school bus operators would go out of business because of the new procurement policy.  At the time, the government stated that its new approach would not cause any businesses to become bankrupt.  To date, over 110 school bus companies in the province have gone out of business as a direct result of the policy change and operators in eastern Ontario and elsewhere are facing the same fate because there have been no changes to the system, despite the Conservatives claiming to support provincial small businesses.
The 2009 policy change also led to the creation of new bureaucracies – 33 so-called transportation consortia – to oversee student transportation in place of the local school boards that previously fulfilled the role.  This has led to some nonsensical outcomes.  As an example, Wolfe Island outside of Kingston has six school bus routes.  The contract that was put out for tender In November 2020 for these routes was combined with 76 other routes across greater Kingston and the Frontenac Islands, instead of taking the sensible approach of hiving off the island routes in one contract.  The small operator currently serving Wolfe Island can't possibly grow the business from six to 76 routes and will likely be unable to win back the existing routes.  There have been similar illogical results in other regions, contributing to a chaotic student transportation system and much uncertainty for the businesses involved.
Sean Payne, Co-Chair of the Tri Board Operators Association in the Kingston area commented that "The school bus operators servicing the Tri Board are asking that the RFPs be suspended during the pandemic to prevent more business closures.  We believe we can work with the government in creating a system that leads to more fair and balanced contracts."
Throughout the province, the industry is seeking to suspend the RFP process until after the pandemic when needed reforms can be more properly considered.  One change that is already in effect and working well in some regions and could potentially work well province-wide is "benchmarking", which uses an independent third party to determine local costs and conditions and use these findings to set out appropriate benchmarks for a contract.
The Ontario education system is currently fully occupied dealing with the pandemic.  Further disruption in the student transportation system is the last thing that is needed right now, as it would cause even more stress for parents and students, who merely want to be able to continue to depend on "the wheels on the bus going round and round".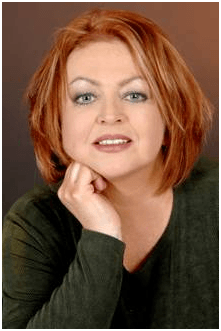 Catherine Swift is currently President and CEO of Working Canadians (www.workingcanadians.ca.  Prior to that, Catherine Swift had been with the Canadian Federation of Independent Business since September 1987, initially as Chief Economist. She became Chair in June 1999 after being named Chief Executive Officer in July 1997 and President in May of 1995.  Her various responsibilities included coordinating policy issues at federal, provincial and municipal levels of government, representing CFIB with politicians, government, business, media and other groups.
Ms. Swift has worked with the federal government in Ottawa holding several positions with the Departments of Consumer and Corporate Affairs, Industry and Communications. Her areas of specialization included corporate and industrial analysis and international trade. Catherine Swift has a MA in Economics.
She has published numerous articles in journals, magazines and other media on such small business issues as free trade, finance, entrepreneurship and women small business owners. Ms. Swift is a Past President of the Empire Club of Canada, a former Director of the C.D. Howe Institute and past President of the International Small Business Congress. She was cited in 2003 and again in 2012 as one of the top 100 most powerful women in Canada by the Women's Executive Network.