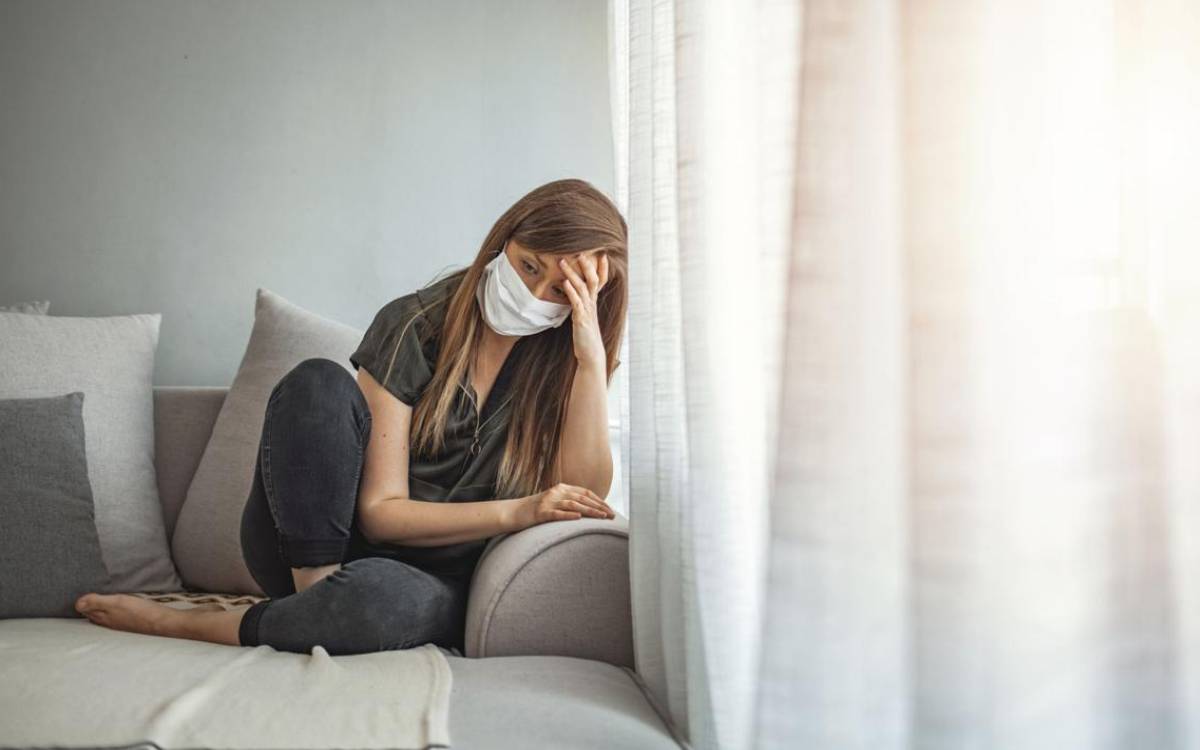 Although younger people are at lower risk of severe health outcomes from COVID-19, they are at a higher risk from a mental health perspective.
A week ago, Conservative leader Erin O'Toole issued a motion in Parliament, calling on the Trudeau Liberals to present a clear, data-driven plan to support a gradual, safe, and permanent lifting of COVID-19 restrictions. In a press release, he stated "Canadians need a plan for hope…a plan that shows there are better days ahead for our country."
O'Toole emphasized that Canadians had been seriously impacted over the past year, manifested in a "dramatic rise of mental health issues, addictions, and overdoses that have become the pandemic of tears." He stressed that the government can't keep asking Canadians to sacrifice more, without being clear about when restrictions will be eased.
Numerous stakeholder groups support a plan to safely ease COVID-19 restrictions, including Unifor, the Canadian Federation of Independent Business, the Canadian Chamber of Commerce, the Retail Council of Canada, and the Tourism Industry Association of Canada.
As Ontario heads into another lockdown, it has been a bleak tableau in this province since Ontario Premier Doug Ford announced a province-wide state of emergency in March of 2020.
Lockdown measures quickly came into effect, as coronavirus cases spiked across the country, and jobs losses strained family financial resources. Social distancing measures have created isolation from friends and family, and even the phased vaccination rollout has been a source of stress. Few envisioned the drastic changes to daily life that have transpired, with especially hard hits taken by low-income Canadians, those with disabilities and chronic health conditions, children and teenagers.
Research collected during the pandemic by several organizations has painted an alarming picture of high rates of depression and anxiety, substance abuse, and eating disorders amongst a cohort of young people who are struggling with an uncertain future. They were displaced from the formal classroom after 2020's March Break, and were forced to engage in a fledgling remote learning experience, which placed additional strain on parents with no child-care plans. Special needs and low-income children in particular had a hard time adapting to online instruction.
A Hospital for Sick Children (Sick Kids, Toronto) study conducted in the spring of 2020 during COVID's "first wave," and involving Ontario adolescents and teenagers, revealed that 70 per cent self-reported degraded mental health in the aftermath of the first lockdown. Similarly, Children's Mental Health Ontario (CMHO) data indicated that almost 60 percent of parents have noted recent behavioural changes in their child, ranging from drastic changes in mood and behaviour, to difficulty sleeping and persistent sadness.
Although younger people are at lower risk of severe health outcomes from COVID-19, they are at a higher risk from a mental health perspective, and the research underscores the importance of in-person school, including recreational and social activities, to stave off social isolation and related mental health concerns.
Courtney Westerhof, a communications consultant with Niagara Region Public Health, told the Niagara Independent that "we have seen an influx of referrals to all our services since the pandemic. We are seeing increased substance use (especially cannabis) which can cause or exacerbate psychosis.  In our youth mental health and addiction service, many clients are struggling with virtual learning, and increased anxiety, depression, and social isolation."  She noted that Niagara Region Mental Health continues to support local youth with both in-person and virtual services.
Kim Rossi is director of philanthropy and public relations at Pathstone Mental Health, the primary provider of mental health services for children and youth under age 18 in Niagara. She recently surveyed all of Pathstone's clinical managers about the affects of COVID-19, and said that "the consensus was that there has been an increase in stress and meltdowns with regard to families. Coupled with a loss of independence and privacy, younger kids are worried about staying safe, about their parents getting sick, and of friends and family dying as a result of COVID."
Rossi said that there is no roadmap to safely guide children through the pandemic. "The most prevalent issue for children is that they are frustrated and overwhelmed by the online learning at school," she said. "As much as they love their screen time for video games, to actually be learning online is a very different concept to them."
The learning curve at school exists for both students and teachers, and Rossi said that many students were vexed that they weren't getting much feedback from teachers. "Their inbox would be filled with assignments, to be completed for the next day's class. And then the next day, they would wake up and log on to another inbox filled with assignments, not knowing if what they did the previous day was correct," said Rossi.
Pandemic fatigue has set in, and teachers are seeing a lack of motivation on the part of some students, said Rossi. The in-class experience is muted, given that students are wearing masks, are not allowed to play together, and have little access to extra-curricular activities. She said students are worried about falling behind in school, putting a lot of pressure on themselves.
"We have seen an increase in the volume of calls and walk-in clients who are talking about suicide," said Rossi, "telling us 'I just don't see a bright future for me,' and 'what's my purpose? When can I go back to normal?' They just don't see a light at the end of the tunnel."
A worrisome increase in adolescent eating disorders (bingeing, anorexia, and unhealthy eating habits) has been reported recently, said Rossi. "We have had 65 cases in the last 30 days. The McMaster eating disorder clinic has been overwhelmed, and is only seeing those who require medical attention. Cases of anxiety, depression, and eating disorders are off the charts. This pandemic causes mental health stress on everything that we value: family relationships, safety, finances, unemployment," she said.
Asked about the government's handling of the pandemic crisis, Rossi responded "I think that we've had missteps and communication issues during the vaccine rollout, so of course, I think we could do better. In order to get the economy back on track, we need to get people vaccinated. That's the number one priority."
Pathstone has a 24/7 crisis phone line (1-800-263-4944), which is always a free call, staffed by trained therapists. They also operate eight walk-in clinics throughout Niagara, which are open to children and teenagers to receive treatment at no cost.
"One of our clinicians put it perfectly: kids have lost their balance," said Rossi. "Throughout the pandemic, everything that they were previously taught to do, like share with their friends and help others, it's all off the table. They've been cut off from their peer group. We're asking a lot of kids to be resilient and to come through this unscathed."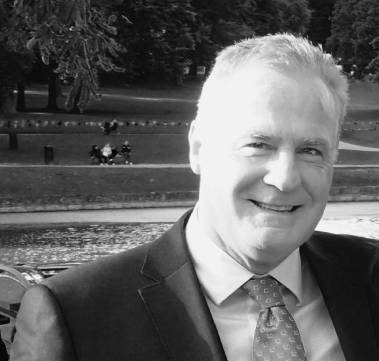 Don Rickers' career in education spanned over three decades, and included stints as a teacher, student recruiter, coach, boarding school housemaster, enrollment management director, and headmaster. He has travelled extensively and visited hundreds of schools around the globe, and served for almost ten years on the governing committee of the Association of Boarding Schools based in Washington, DC. Now a member of the Canadian Association of Journalists, his freelance articles have been featured in newspapers, blogs, and educational journals. A former national team lacrosse player, he holds a masters degree from Brock University, and is a member of the board of directors of the South Niagara Rowing Club. He resides in Fonthill.