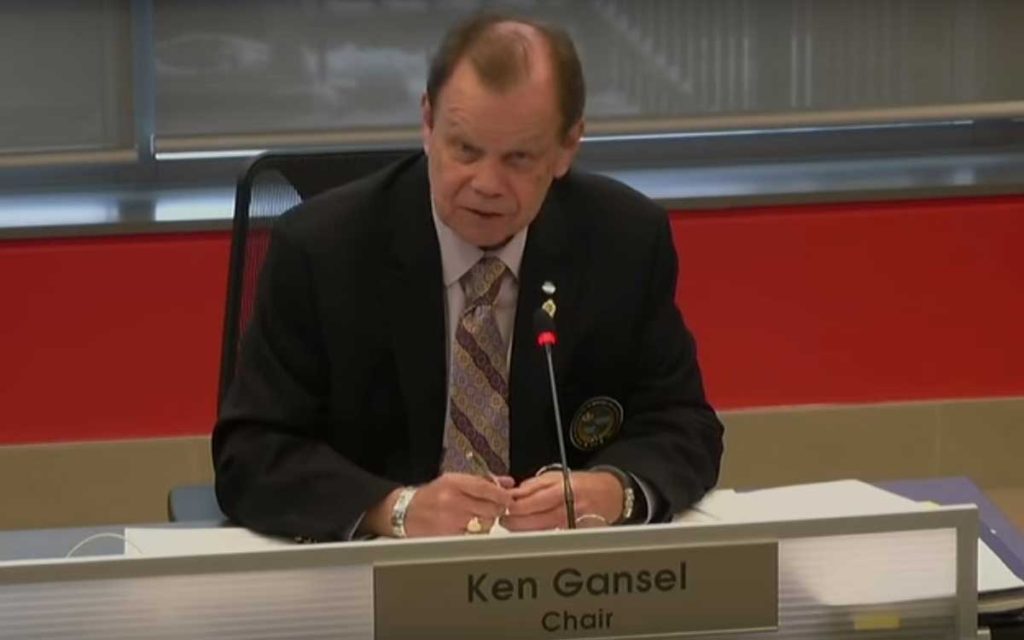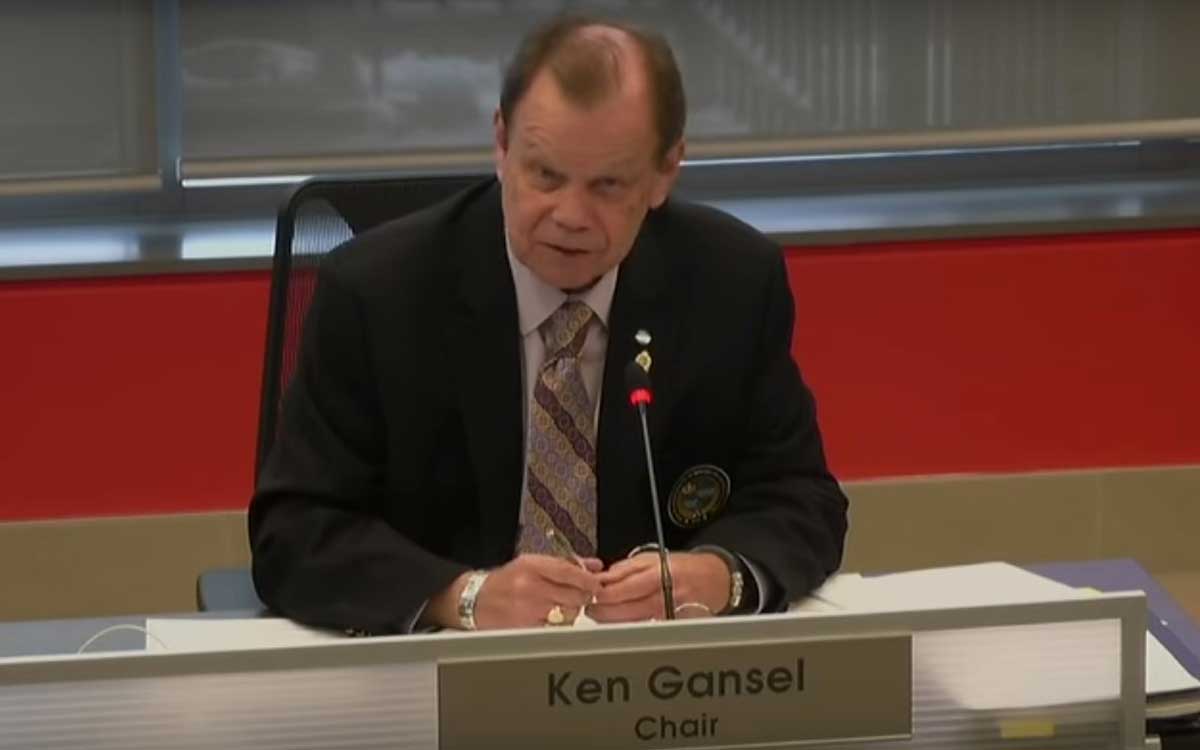 Police Services Board Chair Ken Gansel at last week's Board meeting.
As Niagara's Police Services Board works with Chief Bryan MacCulloch and his senior staff to finalize the 2019 budget, much has been made about recent reports of the services' reserve funds being drained. The Niagara Regional Police (NRP), which has no-less than eight different reserve funds currently totalling $10 million, had a 2018 operating budget of $143 million. That was up 4.5% from 2017 and currently the board is dealing with an ask of a 6.5% increase for 2019.
In 2017, regional councillors directed the Region's agencies, boards and commissions to present budgets with no more than a 1.5% increase. The police board however was forced to wrestle with an arbitration award that year which added $6.7 million in salary costs retroactive to 2016. Salaries and benefits make up more than 90 per cent of the NRP's budget.
Current police services' board chair Ken Gansel said moving money in and out of reserve funds is part of the process. He said there were several reasons why the board withdrew funds from the reserves. "We used reserve funds in the last two years trying to be a good corporate citizen," said Gansel referring to not wanting to burden Niagara residents with increased taxes. "We also had budgetary pressures and we used the reserves to offset needs by the police."
While on the surface, a 6.5% increase this year may seem high, Gansel said when you break it down there's not much room to maneuver. "When you look at the break down, 3.5% is for salary increases and 1.5% is for WSIB and CPP. Those are things we really have no control over," explained Gansel. He said the remaining 2.5% is for an increase in programs, more detectives and the real time operations centre.
Gansel says the board has earmarked $250,000 to be put back into the services' contingency reserve fund. "We've put money in and we've taken money out. It's a floating amount which is what it's supposed to be."
The big hit to the reserve fund came in 2016 when the board used $2.3 million for operating expenses. In 2017, $2.8 million was put back into the reserves and $2.6 was eventually transferred to operating. Former police services board chair, and Niagara Falls regional councillor Bob Gale, said; "we shouldn't be the taxpayer's bank." Gale, who said his comments are his and not the board's, feels if the board can use some reserve funds to avoid costly increases which would be passed on to the taxpayer, then from time-to-time they should be used. "We can raise taxes or use some of the reserve funds." He also pointed out that money can be moved between the eight different reserve funds and that in case of an emergency that required funding beyond what the board has in its reserves, there is money available in more reserve funds controlled by the Region.
"When I was chair, and now as a member of the board, the biggest challenge is always finding that balance between supporting good policing at a reasonable cost. We aren't in charge of the police officers, the Chief is, but we as a board have to be fiscally responsible because we represent the community."
Gale said he thought the Chief's current ask is well thought out. "I think the Chief made an excellent presentation at our last meeting. It was detailed and responsible."
The NRP also has a healthy insurance policy that would more than cover any predictable emergency situation. Mark Sherk, of Verge Insurance in St. Catharines who is familiar with the Region's insurance process but is not their carrier, said the Region has never had a loss of more than half a million dollars in its history. "They carry high limits of public liability insurance, similar to other regional governments," explained Sherk.
Due to the extraordinary amount of insurance coverage, Sherk said; "They would have a tough scenario that would cause them to run out of budget reserves. The vast majority would be covered by insurance."
The NRP budget will be discussed at this Thursday's Regional Council Budget Review Committee of the Whole meeting.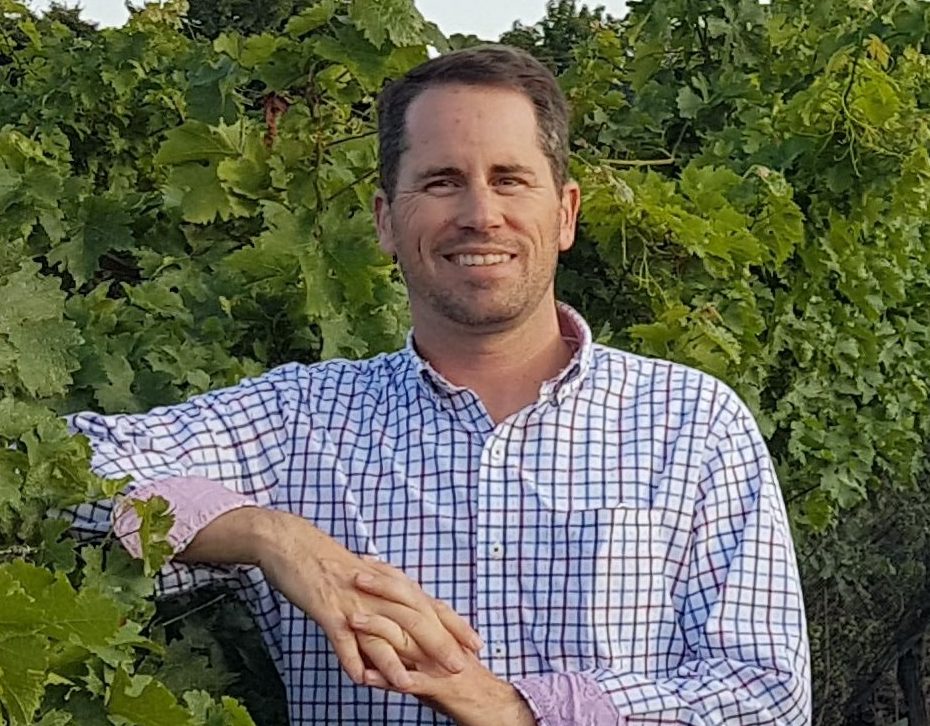 Kevin has spent over two decades as a public relations professional in a variety of sectors including professional sports, the arts, industry and healthcare.  After tiring of the daily commute to Toronto he returned to Niagara and launched The Niagara Independent, an on-line news sources published twice weekly.
He is a graduate of Brock University, Niagara College and the Richard Ivey School of Business. He was named one of Niagara's 40 Under Forty in 2005.
Kevin is most proud of his twin daughters. He is also a triathlete and four-time Ironman finisher.