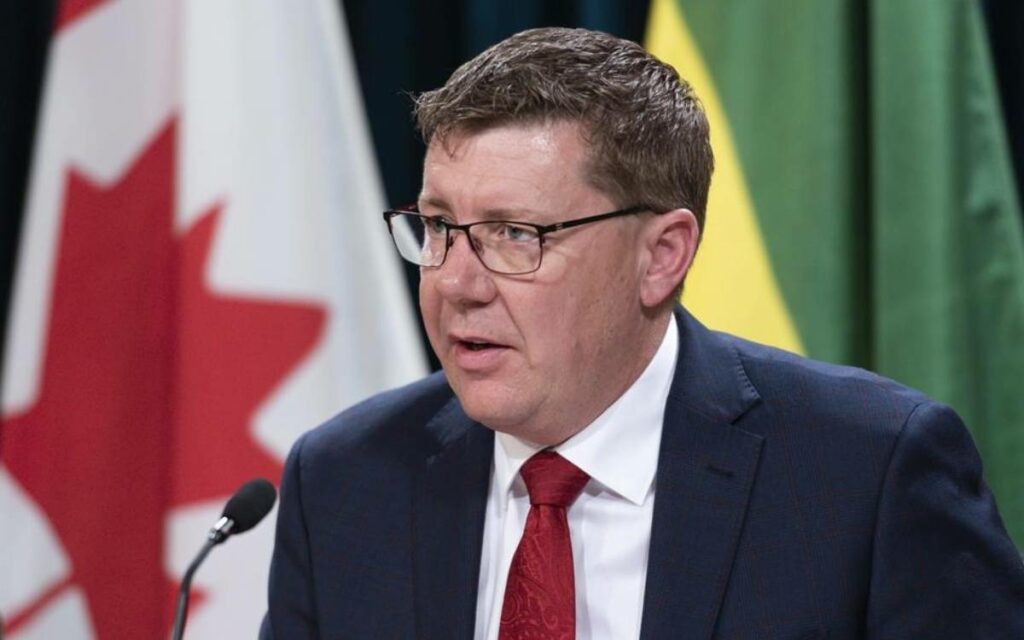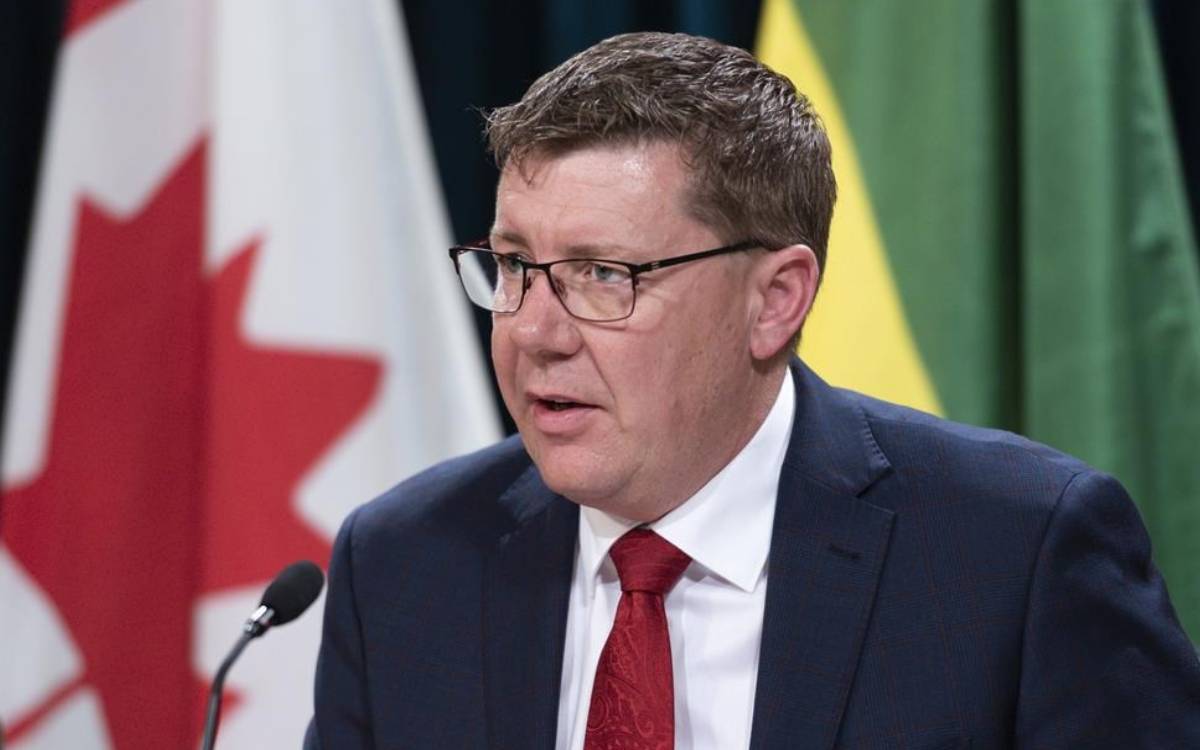 Premier of Saskatchewan Scott Moe. Moe was the first of the provincial premiers to rebuke Prime Minister Trudeau's "one dose summer, two dose fall" political spin. Photo credit: The Canadian Press/Michael Bell
Remember how just a couple of months ago we were hearing regularly about how there were all kinds of "vaccines in freezers", supposedly languishing there instead of being injected into the arms of an anxious citizenry? Funny how we don't hear that claim anymore as it has become glaringly obvious that provincial governments have been doing a bang-up job distributing available vaccines. Looking back, this narrative was apparently promoted at the time as a smokescreen for the failure of the federal government to access sufficient amounts of vaccine as it became painfully clear that Canada was falling badly behind in the global vaccination sweepstakes.
By claiming that large amounts of vaccine were sitting in freezers, the blame could be shifted to the provincial governments. This accusation was levelled at Ontario most frequently, despite the fact that objective data showed that all provinces were doing an excellent job at getting vaccine into arms in the face of ongoing disruptions in supply from the federal government that often led to planned clinics being cancelled at the last minute, and that Ontario's track record was similar or better than other provinces. The most obvious reason Ontario was singled out by the federal Liberals and their supporters was the potential for criticism of the PC Ford government to rub off on federal Conservatives and help the Liberals in a federal election.
It has also been refreshing to see a number of the provinces send a rebuke to Prime Minister Trudeau's so-called "one dose summer, two dose fall" politicized message. Although that phrase was obviously carefully crafted and undoubtedly test-marketed extensively for "spin" value, like everything this Liberal government does, it seems to have fallen flat with Canadians. It also appears to have been concocted to cover up the fact that Trudeau's initial commitment to have every Canadian who wanted to be vaccinated by the end of September 2021 was very unlikely to happen, as it became increasingly clear Canada was a laggard in vaccine procurement. A so-called "two dose fall" implies the initial September deadline would not be achieved because of inadequate vaccine availability and needed to be extended.
Premier Scott Moe of Saskatchewan was the first politician to declare that he wasn't accepting the "one dose summer, two dose fall" federal government plan and intended to have that province's citizens fully vaccinated much earlier. Recent rankings show that Canada is now one of the leading countries in terms of percentage of the population having received one shot of vaccine. Of course, this has been accomplished at the expense of fully vaccinating more people with the necessary two shots, and Canada continues to rank poorly with respect to the percentage of fully vaccinated citizens as a result.
This week, Ontario reached a record of over 200,000 doses delivered on a single day as supply became more available. Health Minister Christine Elliot said this past Monday that 75 per cent of adults over 18 had now received at least one dose of vaccine, but only 19 per cent have had two doses. Unfortunately, recent variants of the virus, notably the Delta variant originating in India, which has been the source of about half of current cases in Ontario and is also on the ascendency in some other provinces, have shown to be particularly contagious even among people that have had one vaccine dose. In the UK, where 55 per cent of people are fully vaccinated, the Delta variant is nevertheless wreaking havoc with increased infections and hospitalizations. Accordingly, it is very welcome that the provinces are planning a more ambitious "two dose" timeline than the federal government has stated as its target.
A serious crisis like the COVID-19 pandemic was bound to be politicized to some extent, especially considering that the federal Liberals are itching to have an election to attempt to achieve their much-coveted majority government and that some provinces, including Ontario, are not too far away from their next election. But it is regrettable that in a situation as dire as a health emergency, so much energy has been expended playing politics to the detriment of citizens who would prefer all governments focussed on the task at hand – namely, policies and actions to prevent infection and death from the virus.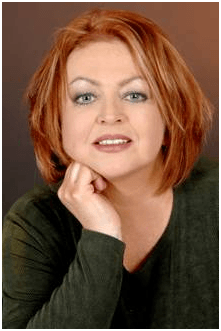 Catherine Swift is President of the Coalition of Concerned Manufacturers & Businesses of Canada (CCMBC). She was previously President of Working Canadians from 2015-2021 & President & CEO of the Canadian Federation of Independent Business (CFIB) from 1995-2014. She was Chief Economist of the CFIB from 1987-1995, Senior Economist with TD Bank from 1983-1987 & held several positions with the federal government from 1976-1983.
She has published numerous articles in journals, magazines & other media on issues such as free trade, finance, entrepreneurship & women business owners. Ms. Swift is a past President of the Empire Club of Canada, a former Director of the CD Howe Institute, the Canadian Youth Business Foundation, SOS Children's Villages, past President of the International Small Business Congress and current Director of the Fraser Institute. She was cited in 2003 & 2012 as one of the most powerful women in Canada by the Women's Executive Network & is a recipient of the Queen's Silver & Gold Jubilee medals.
She has an Honours BA and MA in Economics.