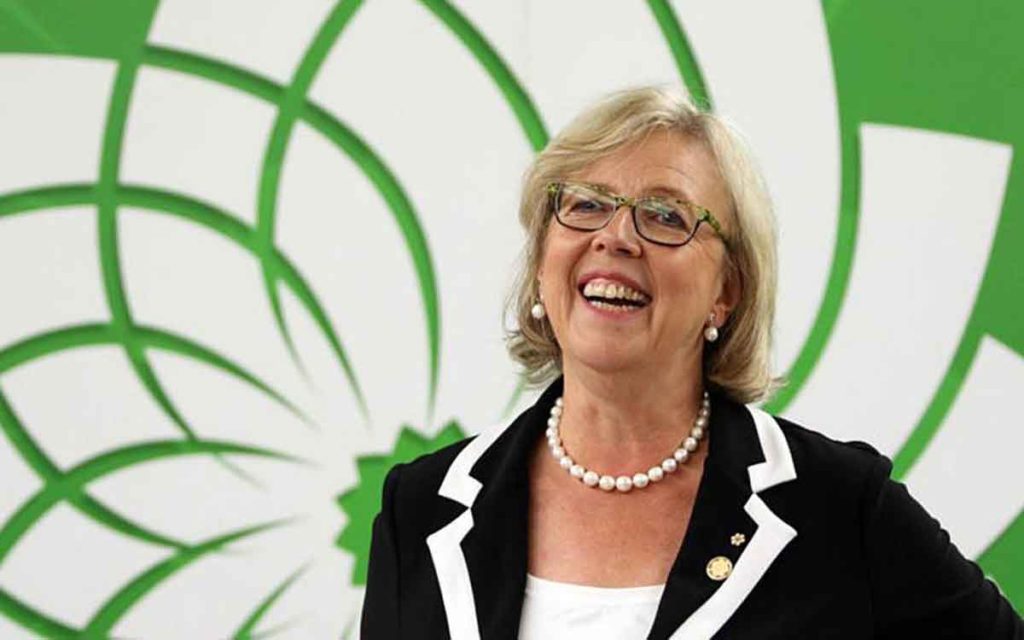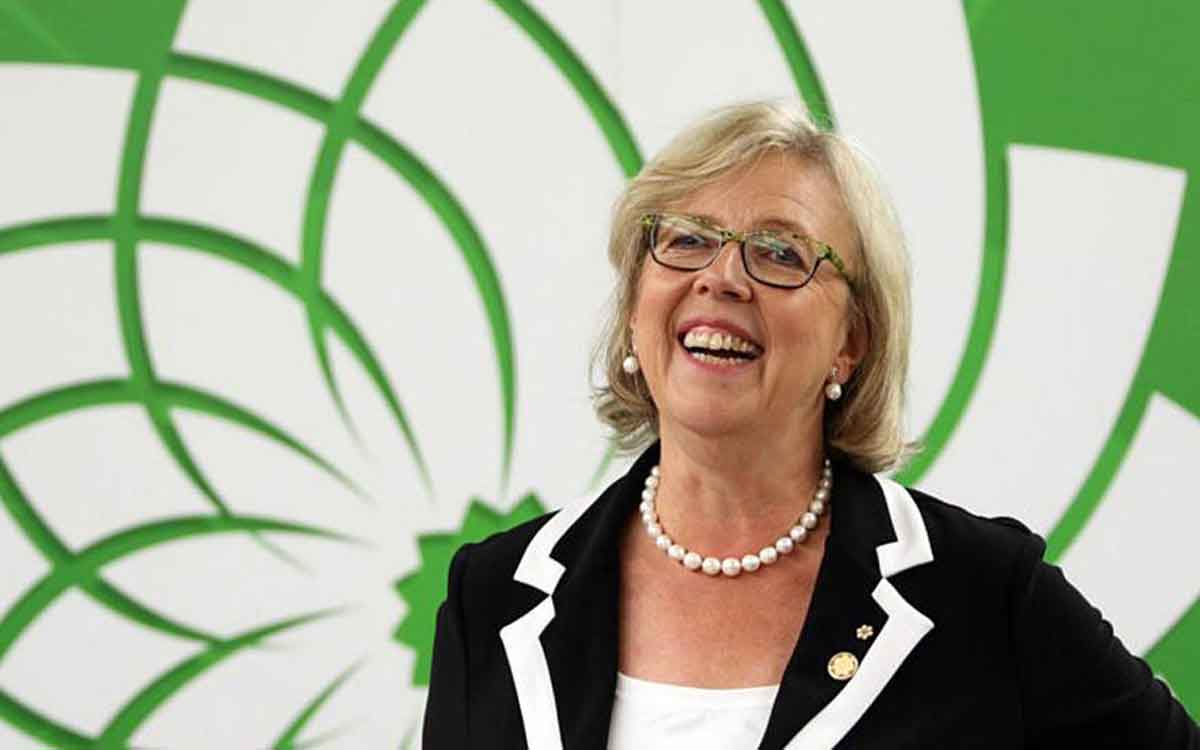 Will this be the year that Elizabeth May and her Green Party have a breakthrough in the federal election?
Having just walked down the aisle a week prior, newlywed Elizabeth May reentered the House of Commons this week with a new spring in her step. The Green Party Leader is now looking to the October federal vote with renewed hope that her lengthy courtship with the Canadian public will finally be blessed – that she will be joined with Parliamentary benchmates to advance the Green Party fortunes.
Elizabeth May has been the Green Party of Canada leader for 13 years, and elected as the MP for BC riding Saanich-Gulf Islands for the last eight years. She has seen and experienced a great deal at the helm of this fledgling political movement. Yet, the recent electoral success of the PEI Green Party has reinvigorated this lone national Green crusader with a promise that the impending federal campaign could result in a breakthrough for her Party.
The PEI election results illustrated the impact one elected voice may have on the mindset of electors. Islanders elected one Green MLA in 2015 and, four years later, the Party nearly tripled its popular vote to win nine seats and become PEI's Official Opposition. The Green movement in PEI rode the wave of a popular, decent leader. Peter Bevan-Baker believes he struck a chord with Islanders who, like many people around the world today, are realizing the old political and economic order is not making people's lives better. He successfully positioned the PEI Green Party as "something new" that people are looking for in their government. Bevan-Baker described his party's popularity as "the local expression of a global phenomenon."
May commented on what the PEI results mean for the Party brand, "It tends to work that a Green win anywhere helps Greens win everywhere because it normalizes it. We're at the point now where we're just on the cusp of a very, very significant breakthrough in terms of how people perceive the Green Party."
May believes Canadians now see the Green Party as "a viable choice" when it was once "dismissed as a wasted vote." A decade ago there were no elected Green politicians in Canada. Today, while Elizabeth May waves the Party flag on the national scene, there are Greens in four provincial legislatures. In BC, the Greens hold the balance of power.
"Any place where we've been successful provincially jumps up as an opportunity that's much more viable," May observes. In the Maritimes, she sees a growing promise with the declining support for the NDP. Regarding former NDP voters, May surmises, "I think this time around they may be going Green."
The latest published CBC Poll Tracker (public opinion data that aggregates all publicly available polling results) has Greens at 8.7 per cent nationally and a seat projection of three. The Greens are holding double-digit popularity in Atlantic Canada and in BC.
Quito Maggi, CEO of Mainstreet Research, makes the point in looking at the national data, "It'll be hard to predict based on the polls… the party typically polls higher than the votes it pulls at the ballot." Maggi believes the Greens could have a chance to win as many as nine seats. He says, "If they recruit some good candidates like they did provincially, I think they could do well."
So, perhaps the 2019 vote is the turning point for the Green Party. As Bevan-Baker positioned the Greens in PEI, the movement is accepted as "something new" in a time of growing distrust and dissatisfaction with status-quo. And more significantly, there is "the green card." A recent Abacus Data poll suggested that climate change is on the minds of Canadians and will be a ballot box issue. Other polling surveys have found the environment is a top priority for millennials. Canadians' budding green consciousness is great news for the Green Party, which is the party most associated with environmentalism.
University of California political science professor Matto Mildenberger, in an interview with BC news organization The Tyee.ca, provided the following analysis: "Each wave of Green success reshapes Canadians' understanding of the possible distribution of electoral outcomes. Each win co-ordinates more and more sympathetic voters. It gives voters permission to express their true preferences instead of their strategic preferences. Canadian Greens are writing a whole new story. Bit by bit, they are reshaping Canadians' sense of what is electorally possible. They have been carving out space for themselves in a political landscape that is supposed to be barren for small parties."
This is the type of hopeful reflection Elizabeth May wishes all Canadians will make before voting this Fall – so that she may rejoice with newly elected partners in the aisles of the House of Commons.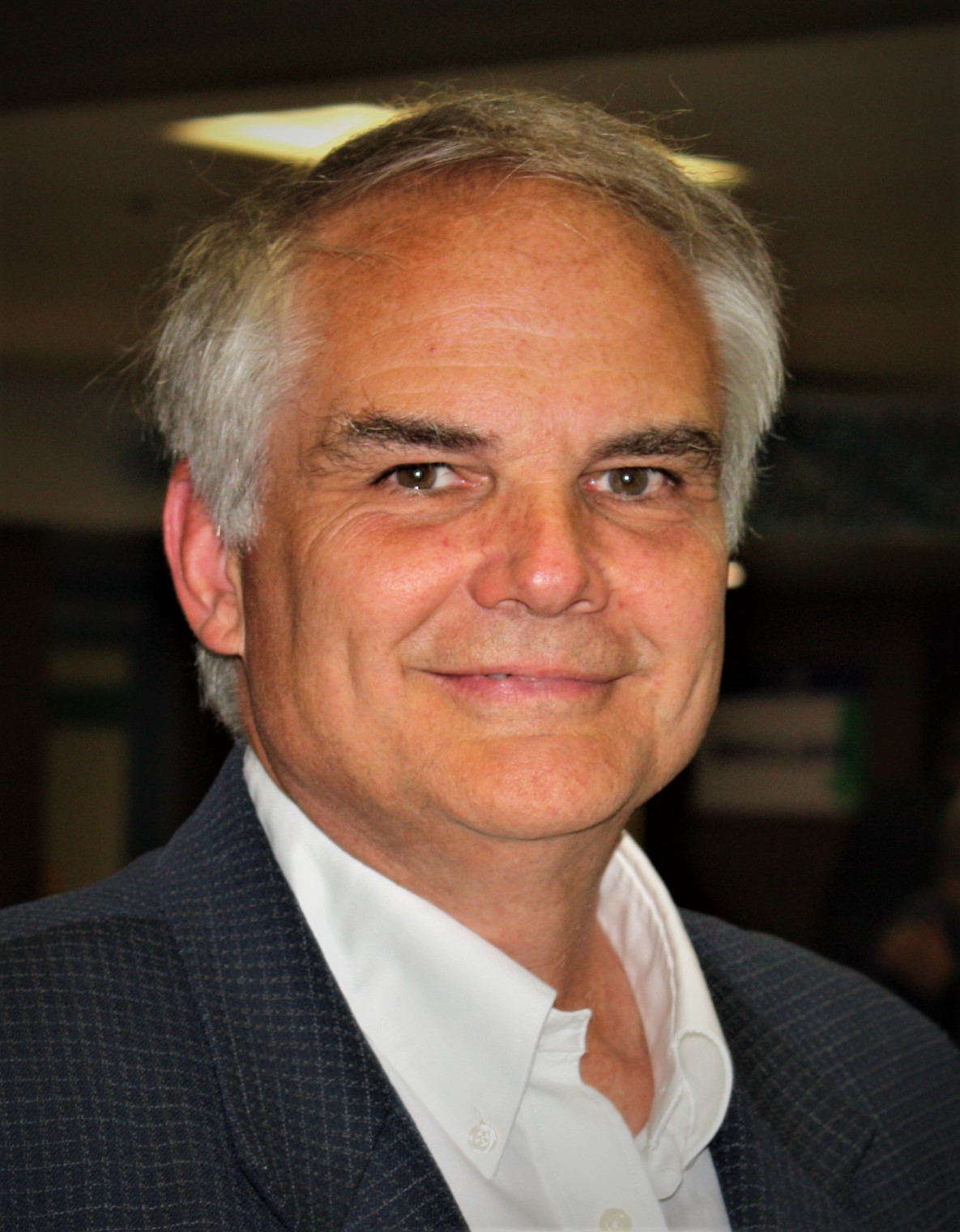 Chris George is an advocate, government relations advisor, and writer/copy editor. As president of a public relations firm established in 1994, Chris provides discreet counsel, tactical advice and management skills to CEOs/Presidents, Boards of Directors and senior executive teams in executing public and government relations campaigns and managing issues. Prior to this PR/GR career, Chris spent seven years on Parliament Hill on staffs of Cabinet Ministers and MPs. He has served in senior campaign positions for electoral and advocacy campaigns at every level of government. Today, Chris resides in Almonte, Ontario where he and his wife manage www.cgacommunications.com. Contact Chris at chrisg.george@gmail.com.