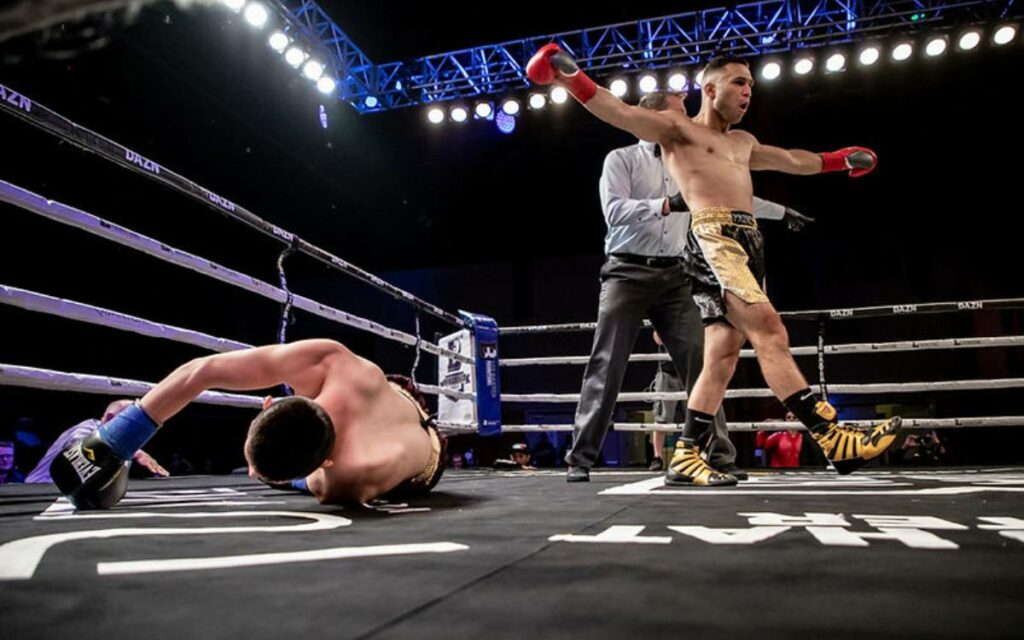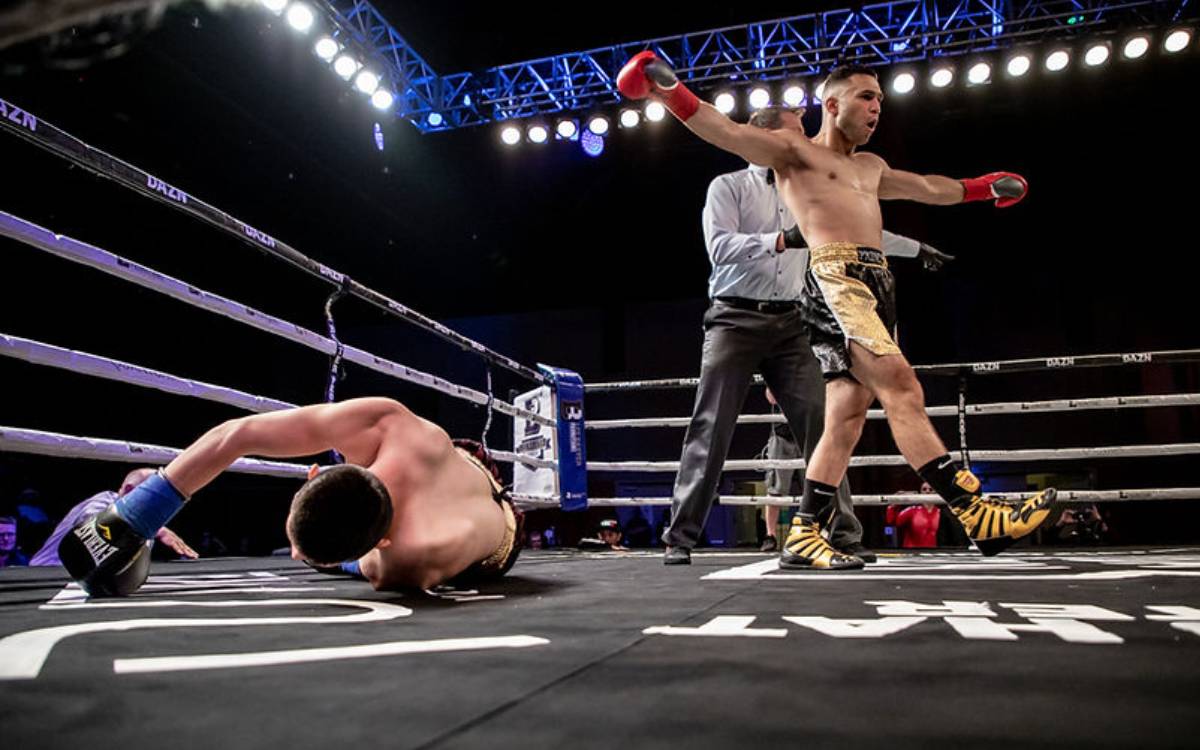 Lucas Bahdi (pictured celebrating after a previous KO victory) brings his perfect 11-0 record into the fight. Photo credit: Falls Boys Promotions
Not many fighters get their first title fight in their hometown. 
But not many fighters are Lucas 'The Prince' Bahdi. 
The Niagara Falls native will put his perfect (11-0) record, with 11 knockouts, on the line Saturday night at the Niagara Falls Convention Centre against Diego Fabian Eligio for the vacant NABA Gold Lightweight Title in the headlining bout for Big Lights Big Fights.
What makes Bahdi's hometown title fight extra special is that the 28-year-old has recovered from both of his hands breaking in the past two years. 
Let's be honest, a boxer's hands are his moneymakers, but Bahdi says he's had no issues since his return.
"My hands are great, surgeries went well, everything is great. My hands are real, real, strong, right now," Bahdi said.
"I had my comeback fight in May, I've been sparring lots, so everything is ready to go."
Two things stand out about the fight Saturday night. Bahdi has never fought past the fourth round as a professional, while his opponent Diego Fabian Eligio has never been knocked out. 
The 25-year-old Eligio, a native of Monterrey, Mexico, enters the fight with a (22-7-1) professional record.
"I know he's never been down, he's a very experienced fighter that's gone 10 or 12 rounds many times, and I haven't," explained Bahdi. 
"He's a very tough fighter that likes to come forward a lot and put the pressure on and throw a lot of punches, so it's going to be a very exciting fight."
Never going the distance in a pro fight is something Bahdi has taken into account as he prepares for Eligio. 
"For sure, I've been getting lots of rounds in going 10 or 12 rounds in sparring, but fighting and sparring are two different things and he might take me places I've never been before. 
Mentally I'm ready, physically I'm ready – may the best man win." 
And Bahdi had a new training partner in the past year that he wanted to mention. 
"Yep, Zara the red Doberman is my favorite training partner because she never has an excuse and show's up everytime," said Bahdi with a smile. 
"Canada Day Weekend is always very special, especially here in Niagara Falls with all the tourists. So, it's going to be a very exciting night." 
Fellow Niagara Falls native Antonio Scaringi makes his professional debut Saturday night as well taking on Jonathan Ivan Sanchez from Mexico City.
"He's a very experienced amateur, making his pro debut," Bahdi said. 
"I think Antonio is going to be a nightmare for anybody, and I'm looking forward to his pro career as well." 
For more information and to purchase tickets for Saturday's card visit Falls Convention Centre or call 289-686-3171.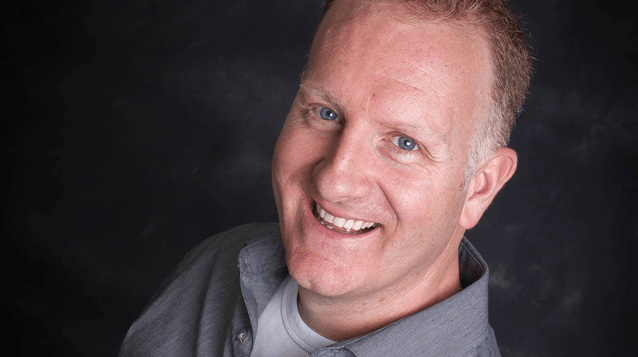 Rod Mawhood is a lifelong Niagara native who has had the pleasure of working in all three mediums – Radio, Print and TV – for over 20 years. His first announcing gig was with the then St. Catharines Stompers. Since then he's worked in radio and TV in Toronto, and currently is the announcer for the Niagara IceDogs and Niagara River Lions.
Rod also covers the Buffalo Bills for FOX Sports and the Buffalo Sabres for NBC Sports.