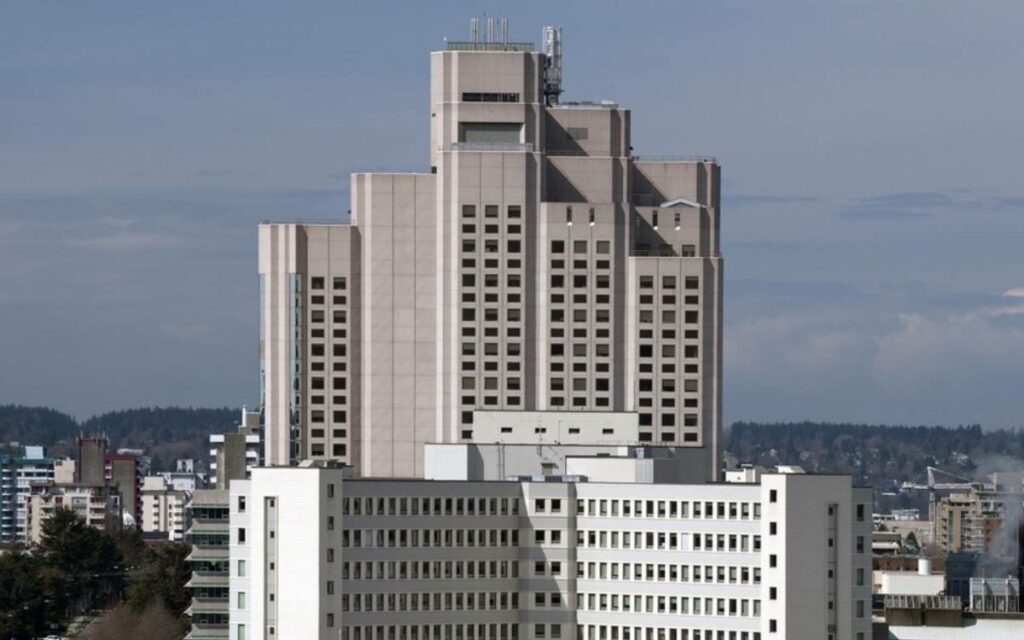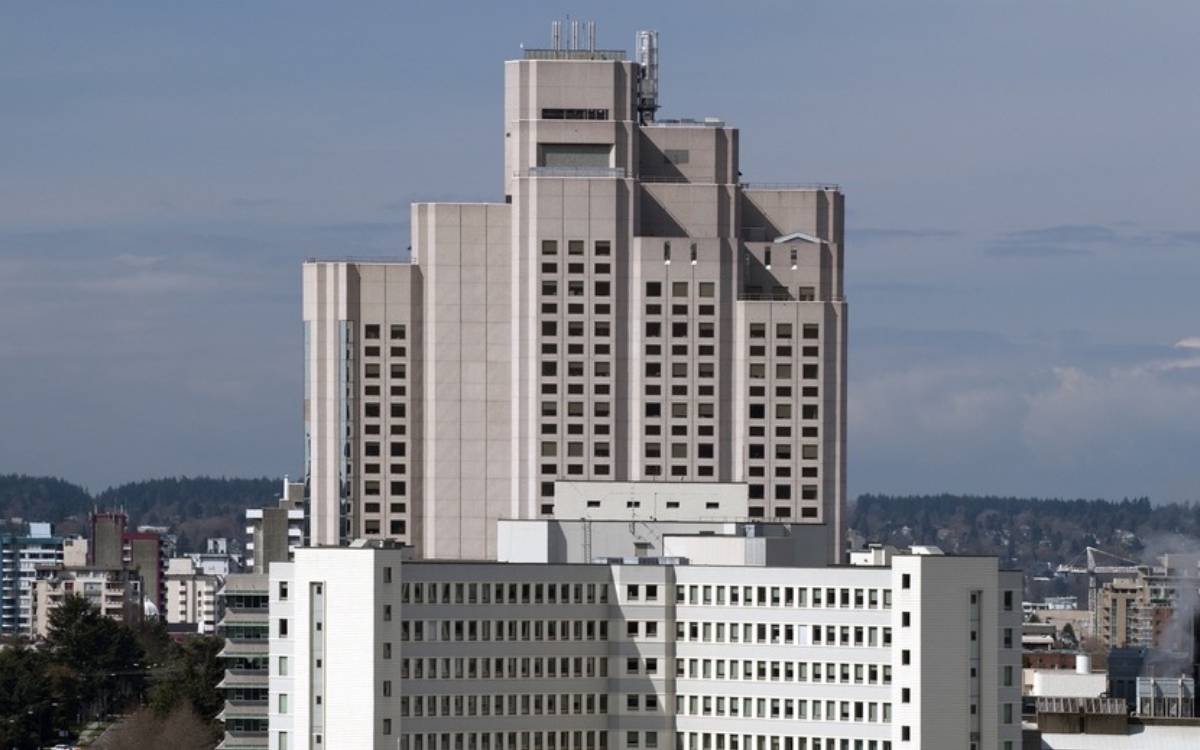 Vancouver General Hospital. Photo credit: Shutterstock/Josef Hanus
On July 15, a B.C. Court of Appeal delivered a decision that tightens the country's Gordian Knot: our revered public health care system. The court's decision rejected user-paid medical care, even if the patient must wait an unreasonable and potentially harmful amount of time for care. For defenders of the public system, this edict pulled taut those Canadian ties that bind us to an increasingly strained (and some will describe as "broken") care system. 
The B.C. court justices upheld a lower provincial court decision which rejected arguments made by Dr. Brian Day that Canadians' right to life was being violated by not being able to receive timely medical attention. Dr. Day, an orthopedic surgeon, argued that where the public health care system fails to meet the needs of an individual, the individual should have the ability to access personal care at their expense. But, the court ruled against the individual in favour of the common good, rationalizing the necessity of banning private health care in order to protect the public system. 
In their written decision, the justices went so far as to say that, even though long wait times may risk poor health outcomes – in some cases denying patients their charter right to life and security of the person – these violations are within "principles of fundamental justice" as they assure the sustainability of Canada's public health system. 
The subtext to the court decision was the justices' recognition of the ailing state of public health care in B.C. where it is appreciated that wait times can be excessive and increase risks to patients. In March 2018, almost 33,500 adults were waiting for necessary medical care beyond the maximum wait time – and since the COVID pandemic this number has grown. On this point, the court admitted the lower court judge had erred by minimizing the harm to patients and failing to acknowledge that wait times could even lead to death. 
In the weeks following this notable decision, Canadians learned of the extreme harm our public health care system can inflict. In New Brunswick, a patient in pain and visible discomfort died while sitting for hours in the waiting room of a Fredericton hospital ER. In Vancouver, an elderly woman died while laying on a stretcher in a hospital waiting room for two days without attention. 
A 76-year-old Ontario man made national news when he was left for four days on a stretcher in a hallway of a Wiarton hospital. He had shattered his femur in a cycling accident and required transportation and surgery in a London hospital. 
The Ontario care system is in critical care this summer. 
There are now 13 ERs – from Wingham to Perth to Huron County – forced to close because of staff shortages. 

The Ontario Nurses' Association reports that 25 hospitals were forced to make changes over the Civic holiday weekend due to staff shortages.  

In the hospitals opened, the average wait time to be admitted has climbed to an unprecedented 20.1 hours. 

People needing an ambulance must wait longer due to ambulance offload delays that keep paramedics in ER departments with their patients waiting for admission to the hospital. 

In May, patients waited an average of 2.1 hours for a first assessment by an ER doctor. They remained waiting after the assessment as beds were simply unavailable due to lack of staff. 
Registered Nurses Association of Ontario President Claudette Holloway sounded the alarm bells in a recent Toronto CP24 news interview this week, "I have not seen it this bad… this is certainly a dire and a dangerous situation that needs drastic responses from our politicians."
In another frank interview, ER doctor Raghu Venugopal stated the health system has collapsed.
"Nurses and doctors across Ontario and Canada who are working in emergency departments are greatly dismayed, honestly, by the human situation that patients and families have to face on a daily basis… There is no metric or no nothing that your eyes can't see as a patient or family member in the ER that says the system has not anything but collapsed as we know it." 
The mounting pressure on the public health care system has Ontario Premier Doug Ford calling for the federal government to provide financial support to help an impossible situation for existing hospital staff and medical professionals. Premier Ford assessed, "It's not sustainable that the federal government is giving us 22 per cent. We're paying 78 per cent. And that's across the country. Unacceptable. We're going to continue asking the federal government to step up and do their fair share. There's never been a more important time to do so."
These comments echo the repeated requests made by premiers in March 2021 when they wanted the federal government to expand its share of health care costs from the current rate of 22 per cent to the historically agreed upon share of 35 per cent. That sizable increase would see an additional $28 billion poured into the public system. 
This federal cash would allow provinces to increase training positions for staff, hire nurses and PSWs, increase pay to retain staff, increase the number of doctors, open and support more beds, and keep ERs open. 
Yet, to date, the plea for financial assistance has fallen on deaf ears. The federal budgets in 2021 and 2022 were silent on the subject of health care transfers. Instead, the Trudeau government touted investments of $3 billion for mental health services, $3 billion for long-term care, $3 billion for home care and $2 billion to help provinces address surgical backlogs. Some of these investments are spread over three to five years and all come with an understanding that there will be federal regulatory strings attached. 
The federal government's offerings is not enough to begin to address the foundational cracks in the country's health care system. According to the Organization for Economic Cooperation and Development (OECD), Canada has the fourth-lowest number of funded acute care beds per capita among its member countries. The Commonwealth Fund has ranked Canada's health system second-last among 11 rich countries.
The bottom line is that without the federal government increasing the health transfers, the provinces remain cash-strapped. This leaves Canadians with a threadbare public health care system that will remain strained in meeting even the most critical health care needs. 
Health care analyst Susan Martinuk of the Frontier Centre for Public Policy reflects, "Every province is paying more than 40 per cent of its revenues into health care. And it's still not enough. We've got a million people on waiting lists. In my mind, it's time to stop talking about who's going to pay for health care, and start talking about how we're going to change health care."
This is the very discussion Dr. Day intends to take to the Supreme Court of Canada. Those justices will need to consider whether a public health care system that is consistently proving to be inadequate requires a new approach – perhaps akin to Alexander's legendary sword stroke that cut free the knot.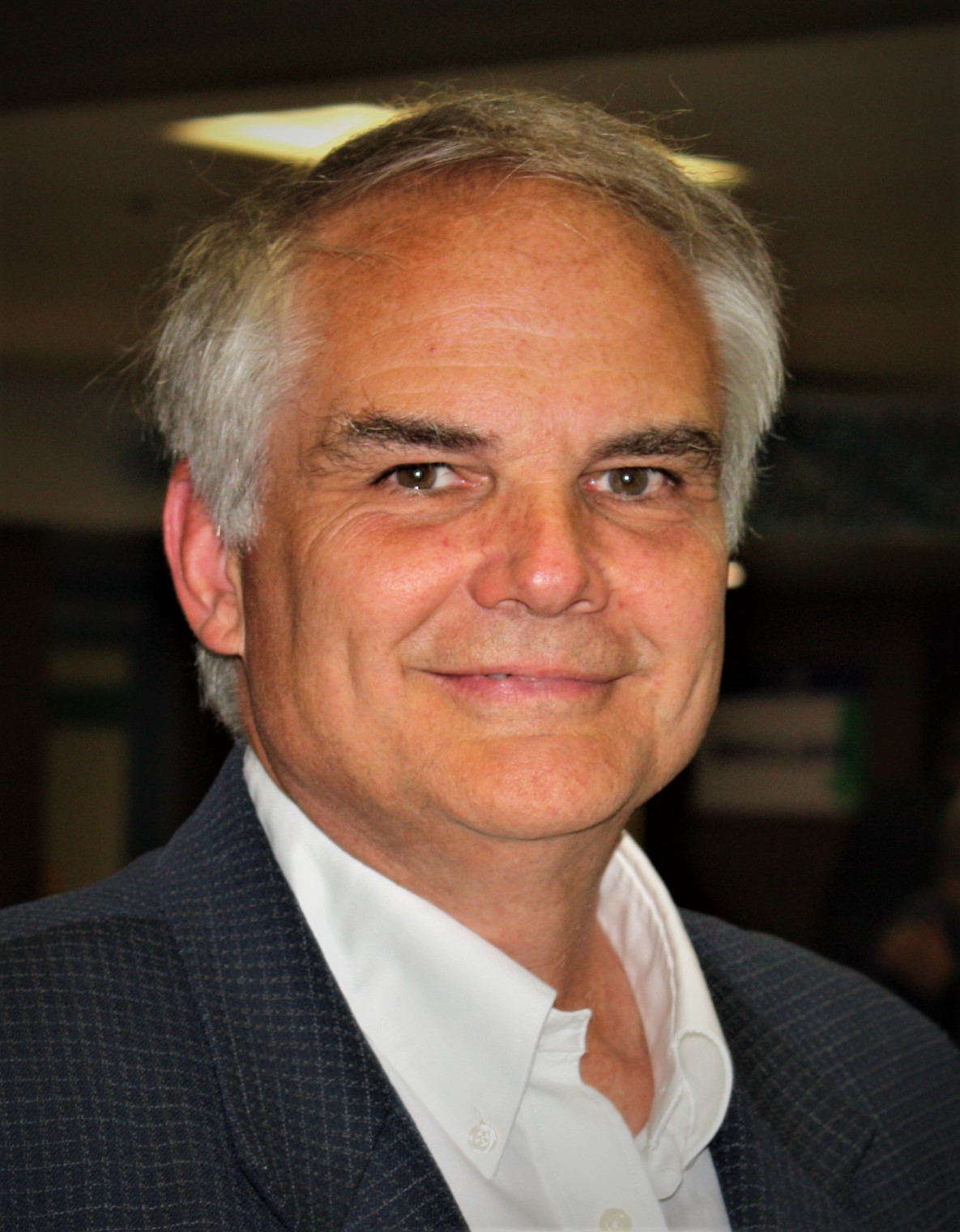 Chris George is an advocate, government relations advisor, and writer/copy editor. As president of a public relations firm established in 1994, Chris provides discreet counsel, tactical advice and management skills to CEOs/Presidents, Boards of Directors and senior executive teams in executing public and government relations campaigns and managing issues. Prior to this PR/GR career, Chris spent seven years on Parliament Hill on staffs of Cabinet Ministers and MPs. He has served in senior campaign positions for electoral and advocacy campaigns at every level of government. Today, Chris resides in Almonte, Ontario where he and his wife manage www.cgacommunications.com. Contact Chris at chrisg.george@gmail.com.