Premier Ford shuffled his original cabinet earlier this week.
Ontarians were surprised this week to find there had been a mini-Cabinet shuffle in the Ford government.  It's unusual for a government that has only been in power for a few months to change any of their Ministers.  But once the details started to come out, things began to make a lot more sense.
In this era of #MeToo, there is zero tolerance of anyone who has been accused of any type of sexual impropriety, whether or not there is any proof that such a thing actually took place.  The Cabinet shuffle, which involved six portfolios, was apparently triggered by the resignation of veteran MPP and Minister Jim Wilson based on allegations of sexual misconduct.  The initial announcement of Mr. Wilson's stepping down said it was because of his need for treatment for substance abuse, but later the claims of sexual misconduct were revealed.  When questioned as to why the initial announcement did not mention the sexual misconduct details, the Ford government stated that they were trying to protect the rights of the accuser.  Wilson did not only depart Cabinet but also left the Conservative caucus and will now sit as an independent MPP.  Wilson's former post as Minister of Economic Development and Trade will be taken over by House Leader Todd Smith.
Another minister, Michael Tibollo, who has had a few controversies in his brief stint as Community Safety Minister, was shuffled to Minister of Tourism, Culture and Sport. It seems that Premier Ford took the other changes as an opportunity to make additional moves within cabinet.  In addition to the Cabinet changes, a senior staff member in the Premier's office was dismissed, again as a result of accusations of sexual impropriety.
Naturally, the NDP opposition was swift to criticize, with Deputy NDP Leader Sara Singh characterizing the shuffle rather bizarrely as "more secret backroom deals".  However, if Ford had not moved quickly to act on the accusations of sexual impropriety, one can only imagine the outrage of the opposition parties and others.  In such situations it seems that you're damned if you do and damned if you don't.
Most key Cabinet portfolios remain the same, such as Vic Fedeli in Finance, Christine Elliot in Health and Lisa MacLeod in Community and Social Services.  Although more information may come out in the days and weeks ahead, at this time it appears that Ford acted decisively to deal with a number of problematic issues that had arisen and also took advantage of the changes to shuffle the Cabinet deck to both avoid the possibility of future difficulties and to place some MPPs in more appropriate roles.  Four months into a government's tenure is certainly early to be making such changes, but it doesn't seem that Ford had much choice other than to act quickly to deal with the situations in which serious accusations had been made.  Overall, the changes do not indicate any real difference in direction for the government and are likely just a blip in what has been to date a very activist administration that has moved quickly to fulfill many of the election commitments it made.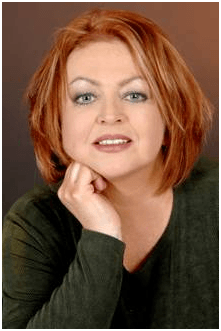 Catherine Swift is currently President and CEO of Working Canadians (www.workingcanadians.ca.  Prior to that, Catherine Swift had been with the Canadian Federation of Independent Business since September 1987, initially as Chief Economist. She became Chair in June 1999 after being named Chief Executive Officer in July 1997 and President in May of 1995.  Her various responsibilities included coordinating policy issues at federal, provincial and municipal levels of government, representing CFIB with politicians, government, business, media and other groups.
Ms. Swift has worked with the federal government in Ottawa holding several positions with the Departments of Consumer and Corporate Affairs, Industry and Communications. Her areas of specialization included corporate and industrial analysis and international trade. Catherine Swift has a MA in Economics.
She has published numerous articles in journals, magazines and other media on such small business issues as free trade, finance, entrepreneurship and women small business owners. Ms. Swift is a Past President of the Empire Club of Canada, a former Director of the C.D. Howe Institute and past President of the International Small Business Congress. She was cited in 2003 and again in 2012 as one of the top 100 most powerful women in Canada by the Women's Executive Network.