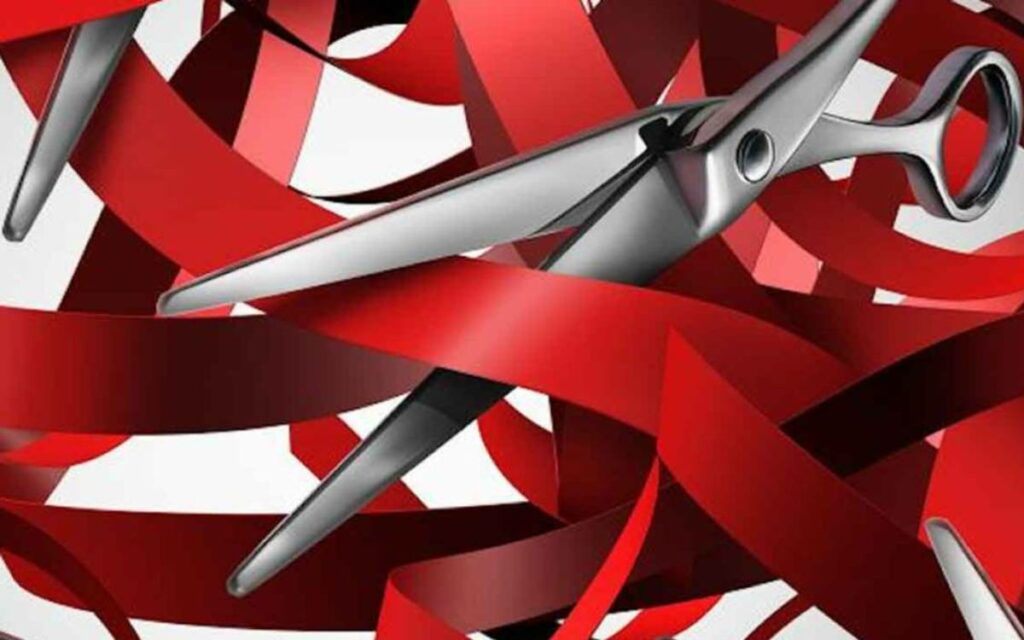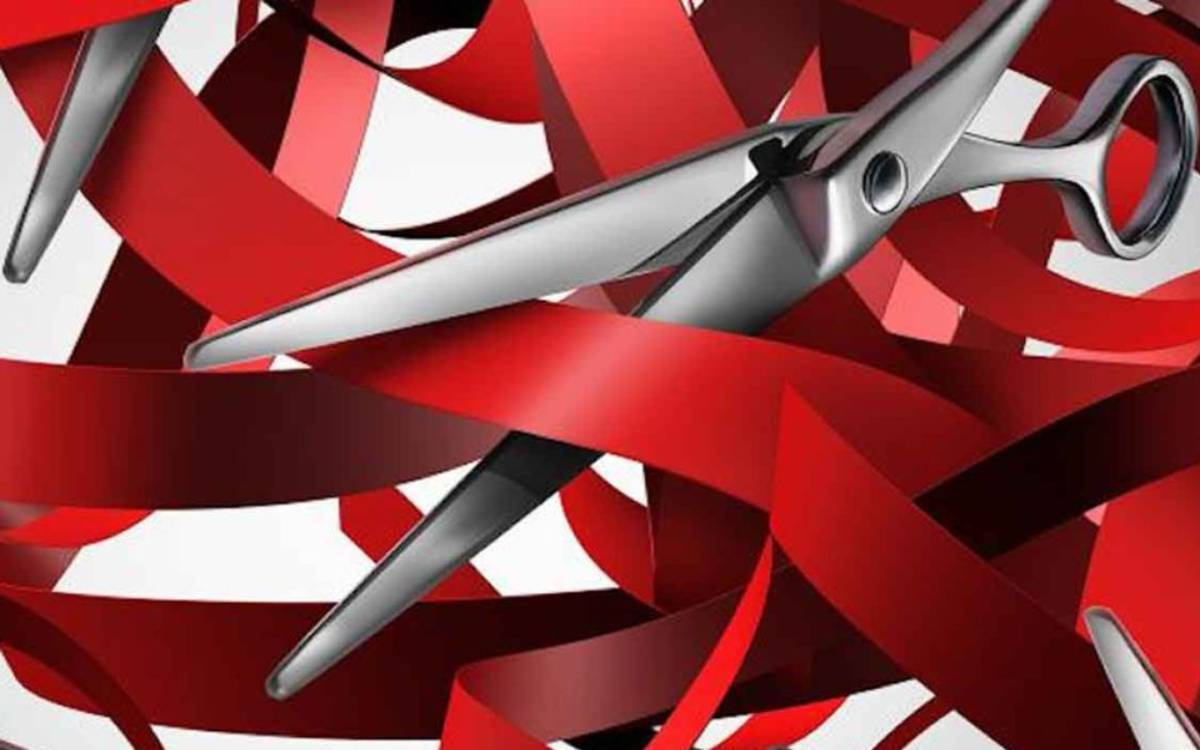 My old alma mater, the Canadian Federation of Independent Business (CFIB), has released its annual report on red tape, its negative impact on business, and how the various provincial governments are faring in getting a grip on this important component of economic competitiveness.  Considering that 2020 was dominated by the pandemic, it is commendable that any province actually improved their red tape ranking in the CFIB analysis for that year.  Ontario was one such province, with an A- grade overall, behind Manitoba, Alberta, Nova Scotia and Saskatchewan which all received an A rank.
This is the third straight year Ontario has had the same overall ranking of A-, which was an improvement from previous years.  One area of significantly better performance was in regulatory accountability as a result of increased transparency of reporting by the provincial government.  The three essential components of a red tape reduction plan are measurement, public reporting of the burden and putting in place a regulatory "budget" along the same lines as a financial budget, with annual targets and/or constraints geared to reducing the overall regulatory burden. Many governments over the years have launched a red tape reduction strategy with great fanfare and all best intentions, only to see it fail over time because annual reporting and other accountability measures were not part of the plan.
Ontario's 2020 Burden Reduction Report included a breakdown by individual ministry as to progress made in reducing the red tape burden.  This was the first time such a breakdown had been made public and should be continued, with the different ministries ideally competing for the best performance.  Last year also saw the passage of the Modernizing Ontario for People and Businesses Act, the province's red tape reduction legislation.
At a time when all governments are heavily in debt and cash-starved, reducing and streamlining unnecessary regulatory burden and red tape should be a no-brainer.  However, it is much easier to capitulate to some interest group or other and add new regulations or legislation than it is to get rid of them once established.  A recent culprit in that regard has been the plethora of supposedly "green" taxes, legislation and regulations which complicate life for everyone, increase the cost of living and render business less competitive while rarely if ever are evaluated after the fact to determine if they are actually doing anything for the environment that justifies the cost and complexity created.
Everything government does, no matter how useless, unnecessary, outdated or needlessly convoluted, has one or more government bureaucrats whose job depends on its continuation and who will fight hard for its retention.  Over time this leads to regulatory creep and the tendency for different levels of government to duplicate each other and get involved in areas they have no jurisdiction over.  The extraordinary circumstances of the pandemic has enabled governments to expand into new areas they were not previously involved with, and a serious challenge post-pandemic will be for governments to reverse this trend.
Ontario still has a long way to go to achieve a sensible balance between necessary regulation and excessive, costly red tape, but it is making progress.  When done properly and consistently, a red tape reduction strategy should not only improve the economic environment for business, but should also save government money.  In a post-pandemic world in which getting businesses – and especially small- and medium-sized businesses – back to health is vital, red tape reduction must be a priority for all governments.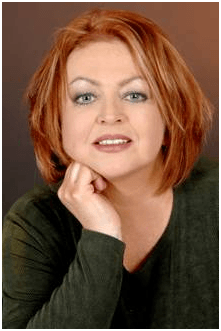 Catherine Swift is President of the Coalition of Concerned Manufacturers & Businesses of Canada (CCMBC). She was previously President of Working Canadians from 2015-2021 & President & CEO of the Canadian Federation of Independent Business (CFIB) from 1995-2014. She was Chief Economist of the CFIB from 1987-1995, Senior Economist with TD Bank from 1983-1987 & held several positions with the federal government from 1976-1983.
She has published numerous articles in journals, magazines & other media on issues such as free trade, finance, entrepreneurship & women business owners. Ms. Swift is a past President of the Empire Club of Canada, a former Director of the CD Howe Institute, the Canadian Youth Business Foundation, SOS Children's Villages, past President of the International Small Business Congress and current Director of the Fraser Institute. She was cited in 2003 & 2012 as one of the most powerful women in Canada by the Women's Executive Network & is a recipient of the Queen's Silver & Gold Jubilee medals.
She has an Honours BA and MA in Economics.