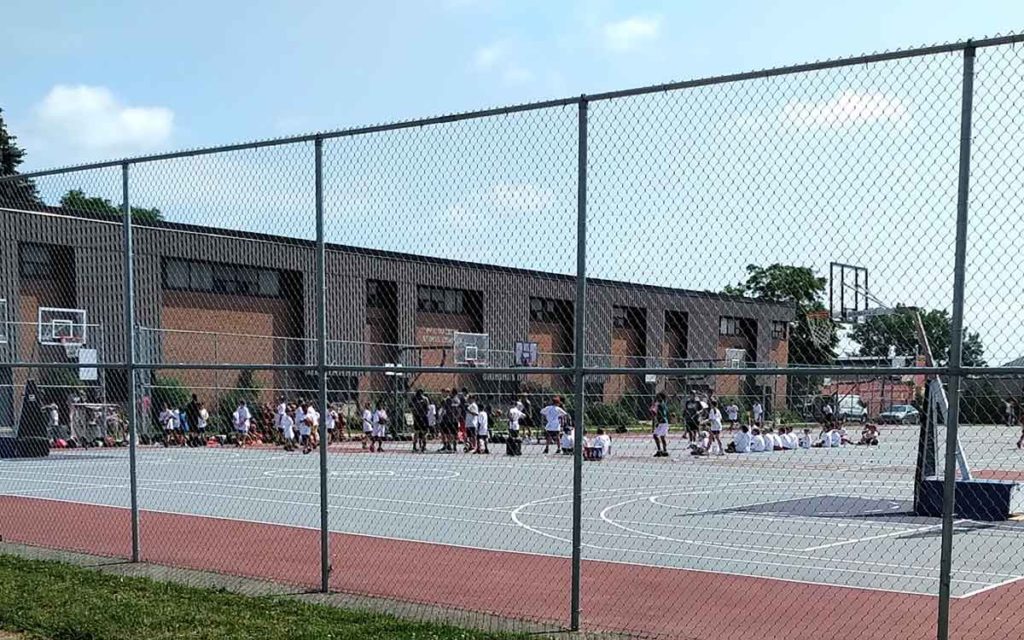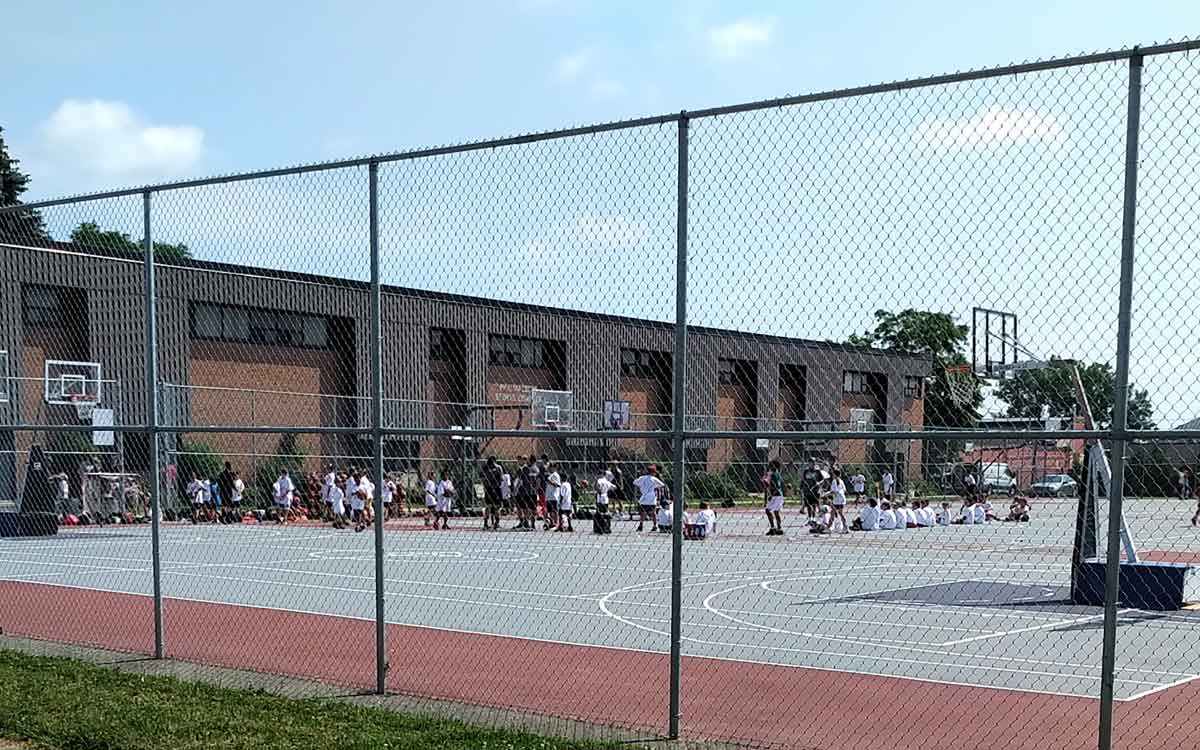 One hundred kids and 20 coaches participated in the third annual basketball camp held at the Phil Mazzone Sports Complex in Niagara Falls.
Ever since the Toronto Raptors captivated Canadians with the country's first ever NBA championship, reports of kids flocking to community and schoolyard basketball courts have surfaced from city to city.  A prime example is right here in Niagara where on any given summer night there can be up to 50 kids shooting hoops at the outdoor courts located at A.N. Myer high school. Both boys and girls of all ages are re-enacting Kawhi Leonard's now famous buzzer beater against the 76ers in the playoffs or driving to the hoop like Kyle Lowry.
Opened on Oct. 27 in 2016, the Phil Mazzone Sports Complex is home to four beautiful outdoor courts. These courts were already used on a regular basis by local kids since they opened. It was the first public school in Niagara to have such a facility. However, since the Raptors playoff run, the number of young NBA hopefuls has increased dramatically and that's a good thing according to Vito DiMartino who at the time the idea of the complex was being discussed, headed up the high schools physical education department. He was one of the driving forces behind the planning and building of the courts.
DiMartino said at the time of planning for the complex that "one of the goals was to encourage more physical activity among young people". That goal has clearly been met. He said at the time of the complex's opening that, "If kids are active and they choose healthy lifestyles, then society benefits from that."
The complex is named after former Myer teacher Phil Mazzone who, as it indicates on the plaque recognizing all of the private individuals and companies who donated a total of $325,000 to make the project possible, "was a teacher at A.N. Myer from 1977 to 1993 and was an important guiding force in the lives of countless A.N. Myer students".  A number of those students went on to play sports at U.S. colleges on athletic scholarships. It's also fitting that Maple Leaf Sports and Entertainment, which owns and operates the Toronto Raptors were Gold sponsors of the basketball courts donating $20,000 to the project. The basketball courts also double as tennis courts.
Mazzone's son-in-law, Sean Hilliker, recently commented on Facebook how much he respects Mazzone and the impact he had on former students, noting that the third annual basketball camp that's held at the complex, was another huge success with over 100 kids and 20 coaches participating.
During the school year the courts are open to the public after regular school hours 5 p.m. to 10 p.m.  On weekends and during the summer months the complex is open to the public from 10 a.m. to 10 p.m.  DiMartino's Vice Chair of the Project fundraising committee and on-going volunteer, former regional councilor Bart Maves says, "nothing is more satisfying than seeing tons of kids using the courts morning, noon and night.  The kids are also remarkably appreciative of the facility – I can't tell you the number of 'thank you's' I have heard when maintaining  the courts each night."