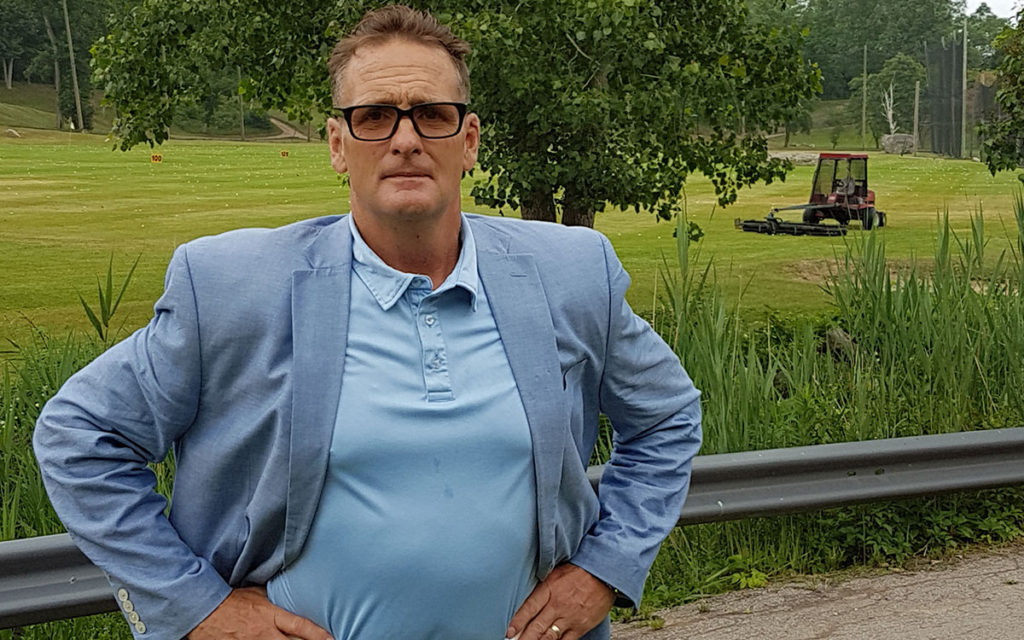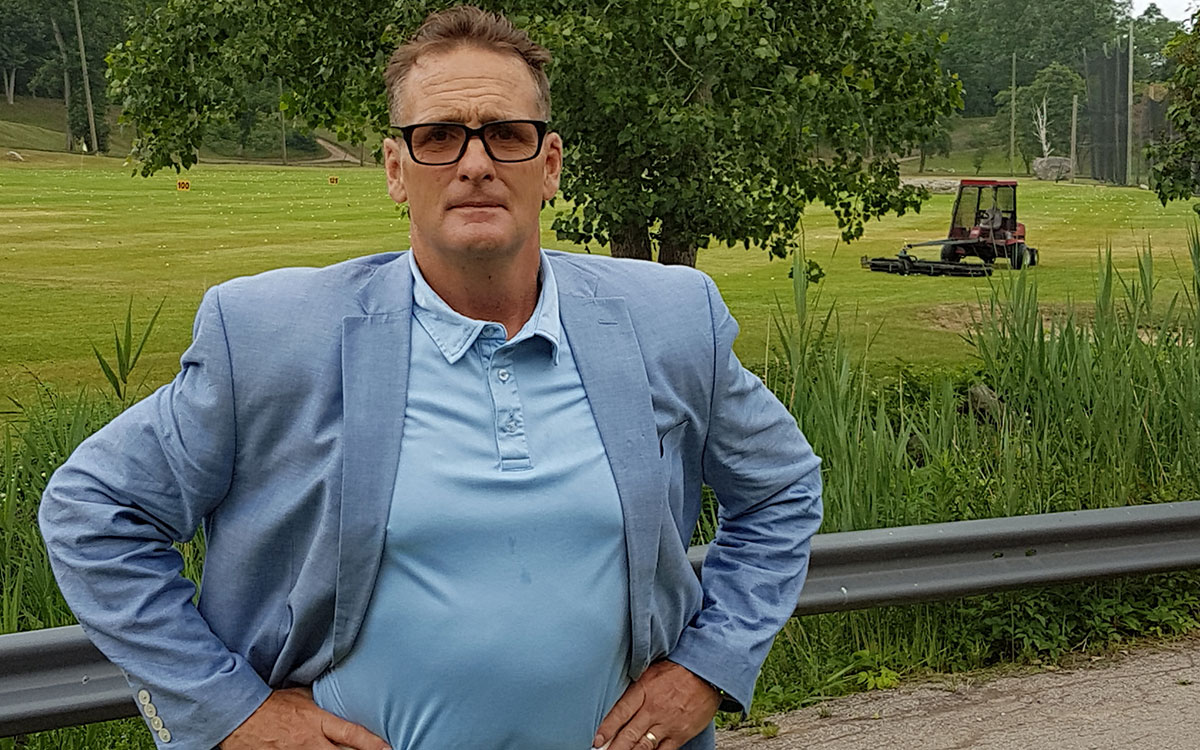 Steve Ludzik is in need of a liver transplant but continues his Foundation's charity work.
Steve Ludzik is in yet another battle. The former NHL player and coach has been in as many battles off the ice as he as on it. It's no secret that "Ludzy" as many affectionately know him, has battled health issues for decades. First it was Crohn's disease which almost ended his hockey career while still playing junior. Then Ludzik was diagnosed with Parkinson's disease as an adult. Now he is in need of a liver transplant after being diagnosed two weeks ago with primary sclerosing cholangitis – the same disease that ultimately took the life of Walter "Sweetness" Payton, the legendary Chicago Bears running back.
Over the past few weeks there had been rumours about Ludzik's health as it was apparent from his physical appearance something was wrong. "I don't see why I should keep it a secret," Ludzik told The Niagara Independent. "People start to guess; Is it cancer? Is alcoholism?"
Primary sclerosing cholangitis is a chronic disorder of the liver in which the bile ducts outside the liver and often the bile ducts inside the liver become inflamed, thickened, narrowed, and finally obstructed.
It was two weeks ago when Ludzik's family and friends started noticing the change in his skin colour as he became more jaundice each day. In fact, his body was becoming so toxic it was affecting his memory. "I knew the signs because I have been warned for 30 years this might happen," explained the former Chicago Blackhawk.
The still upbeat and positive Ludzik wants people to know that his charitable work, The Steve Ludzik Foundation, will continue on as he awaits a transplant. "It's still growing and it will be bigger, better and stronger," he said. The Foundation has raised $1 million in support of the Steve Ludzik Centre for Parkinson's Rehab which opened in 2013 at the Hotel Dieu Shaver Health and Rehabilitation Centre in St. Catharines.
Plans are still moving forward for the annual Ludzy's Roast and an announcement about who will be getting roasted in 2019 is expected in the coming weeks. The annual golf tournament and golf ball drop is also being planned for this coming summer as well. "The show must go on," said Ludzik.
The one time Tampa Bay Lighting head coach is grateful for the support of his family and friends including wife MaryAnne and sons Steve Jr. and Ryan. Ryan has stepped down as goaltending coach for the Niagara Icedogs to support his dad during this challenging time.
The nine-year NHL veteran seems remarkably calm and in good spirits given the challenge he now faces. Perhaps it's because deep down he knew this day may arrive. "My doctor told me that I've been tap dancing around this for a long time," said Ludzik.
There are more medical appointments ahead and eventually he will anxiously await that call to say a liver has been found and is a match. Ludzik continues to a sense of humour. "There is a test I have to take to determine my liver function and then you get put on a donor list. Basically the person with the lowest score is next up for a transplant. It shouldn't be a problem for me to get the lowest score on a test," he said with a laugh.
Until then, Ludzik will continue, with the help of his many volunteers, to plan for his Foundation's upcoming events the proceeds of which will help thousands of Niagara residents who fight their own health battles. As he says, the show must go on.