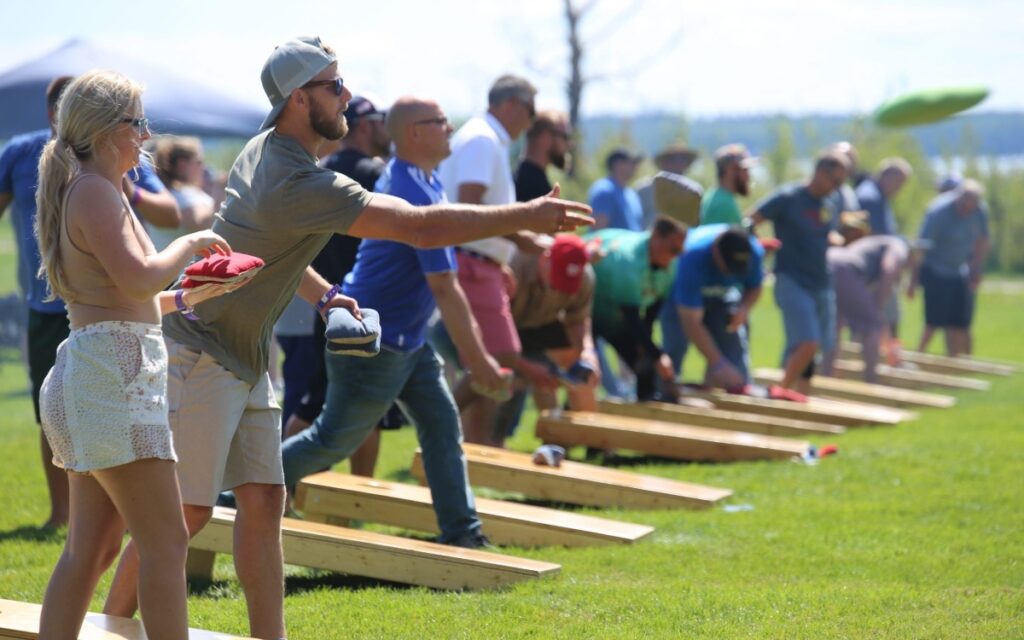 Participants take part in the ever-increasingly popular throwing game. Photo credit: Mackinac Island
Many of us have tried it, but there's more of us that don't realize just how big the sport of Cornhole is becoming.
It's no longer a backyard, get the family together, recreational sport. 
Leagues continue to form truly around the world, including here in Niagara. 
This past Monday night at Amici's Banquet and Conference Centre, the American Cornhole League of Canada began its new season. 
Brad Billard, American Cornhole League Regional Director and Co-Founder of Garden City Cornhole, wanted more out of the sport when he decided to look into expanding its presence in Niagara.
"I started playing backyard, pickup, but as the game and my involvement got more and more I wanted more out of it," explained Billard recently on the Niagara Sports Report on Newstalk 610 CKTB. 
"ACL (American Cornhole League) Canada would have gotten off the ground sooner if not for Covid.
There are a number of Cornhole leagues around the Niagara Region, but we're the only one affiliated with ACL Canada." 
One of the biggest draws to Cornhole is that anyone can play, and play for money, according to Billard. 
"Our biggest mandate is to try and grow the game as much as possible. It really is a sport that's inclusive. There's no advantage to being male or female, which is one of the biggest draws in regards to Cornhole.
The top grossing ACL Pro is a female by the name of Cheyenne Renner and she grossed just under $80,000 U.S. in playing cornhole last year."
Distance between cornhole boards, special bags that are slick on one side, sticky on the other, special shots, placement of shots on boards. The sport of Cornhole is more than you think. 
Billard has this advice if the average Jack or Jill decides to show up and play Monday night at Amici's. 
"Warm up a little bit and find out what you're comfortable with," Billard explained. 
"If you're very new to tournament style boards – they play quick. We call them quick boards or fast boards. Depending on how you throw there are different bags you can try out that are labeled one to 10."
And talk about bang for your buck, Garden City Cornhole is more than affordable.
"It's 10-dollars to play, you're guaranteed six games, which will pretty much run you three to three and a half hours in length. We play a round-robin format. 
If you're available, and want to drop in – you drop in. You register, we start at (around) 6:30 pm. We put you in an appropriate category based on your skill set. We have social, competitive and advanced categories." 
Billard encourages anyone interested in finding out more, or wanting to play, to visit Garden City Cornhole on Facebook, or ACL Canada on the social media website.
Amici's is located at 2740 Merrittville Highway, right on the Thorold/Fonthill border.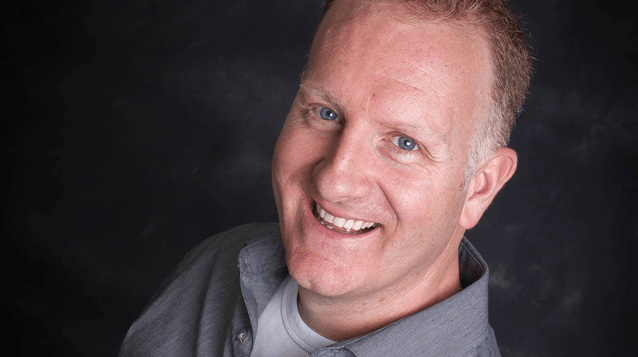 Rod Mawhood is a lifelong Niagara native who has had the pleasure of working in all three mediums – Radio, Print and TV – for over 20 years. His first announcing gig was with the then St. Catharines Stompers. Since then he's worked in radio and TV in Toronto, and currently is the announcer for the Niagara IceDogs and Niagara River Lions.
Rod also covers the Buffalo Bills for FOX Sports and the Buffalo Sabres for NBC Sports.