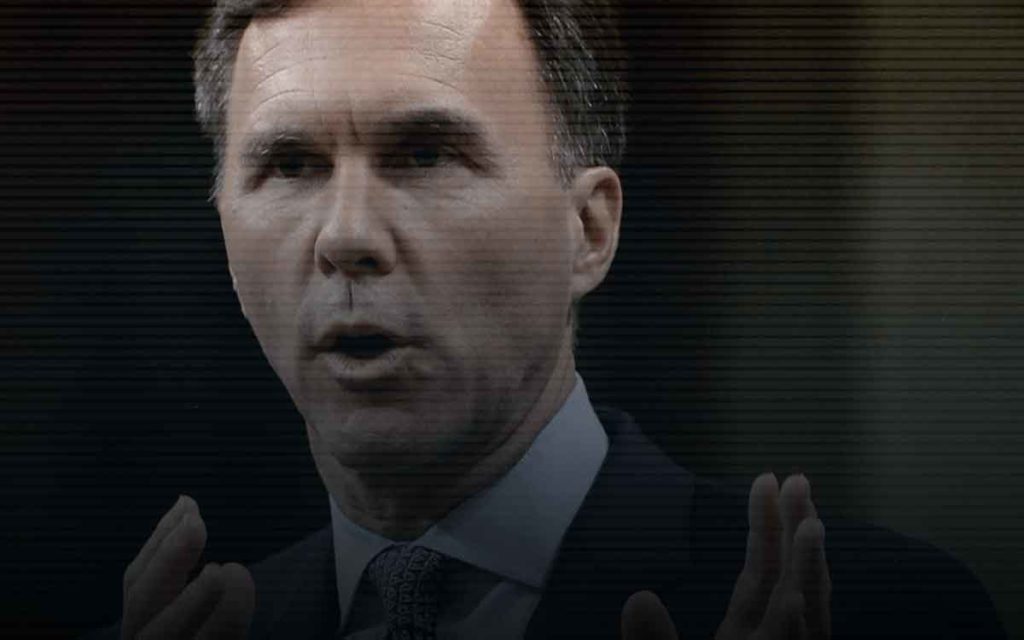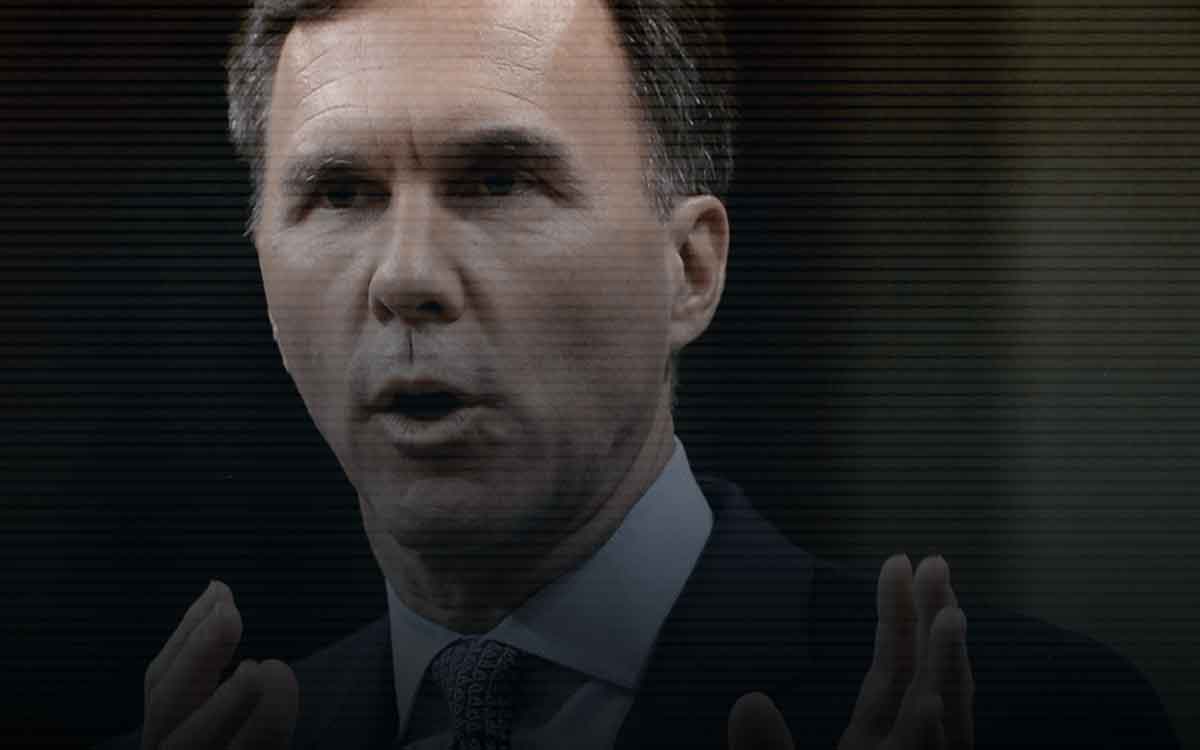 Finance Minister Bill Morneau will provide an "economic update" July 8.
It has been referred to as Canadians' "second war" – what will be our collective efforts to survive the ensuing national economic crisis brought about by government's response to the coronavirus pandemic. The federal and provincial governments have been spending seemingly limitless amounts of money to support individuals and businesses through a staged shutdown of the economy. Today, as the shutters are being removed across the country, Canadians are left to assess the costs.
One variable is Canada's lost economic activity. The International Monetary Fund (IMF) has calculated losses incurred by Canadian businesses and projected estimates for the coming years. The IMF projects Canada's GDP this year will be 6.5 percent below that of 2019, which was pegged at $1.7 trillion. Therefore, the value of reduced output in 2020 is $113 billion. By the time we account for all economic losses through the duration of the multi-year pandemic, economists are expecting costs for Canada to be at least double this amount — $226 billion lost to our economy.
While the Canadian business community will carry forward its diminished financial standing, governments will be managing their unwieldy deficits and weighty debt loads. Consider the challenging fiscal situation Canada was in before the coronavirus scare. Last year total federal government spending was $346 billion and revenues were $332 billion, leaving an operational deficit of $14 billion. Provincial and territorial spending totalled $449 billion and revenues $440 billion, leaving an operational deficit of $9 billion. Total federal and provincial government net debt totalled $1.4 trillion – a sum that was 61 per cent of GDP. And when one factors in promised pension and health liabilities over the next 30 years for all levels of government, the debt is projected to be $2.3 trillion or 104 per cent of the country's GDP.
Now, consider the federal government's unprecedented spending spree which will result in Canada's federal debt reaching an astonishing $1 trillion. Canada's Parliamentary Budget Office (PBO) Yves Giroux recently estimated this year's federal deficit to reach $256 billion and he parsed numbers relating to the government's pandemic spending for Members of Parliament. In part, the PBO reported:
the government is spending a total of $169 billion on income support programs with statistics indicating that, by the end of April, three million Canadians had loss their job with the closure of non-essential businesses;
Canada Emergency Response Benefit (CERB) is providing $2,000 monthly to more than 8.4 million Canadians and will cost a total of $71.3 billion – more than the allotted $60 billion budget;
extending the CERB by an additional eight weeks through the summer (as the government just did ) will cost $17.9 billion; and,
the federal wage subsidy program is currently being underused by businesses – originally provided with a $45 billion budget, as of June 15 the government has approved only $13.28 billion in payroll to 223,918 companies.
These numbers indicate businesses are simply closing rather than attempting to manage through the shutdown period; millions of Canadians will not have their pre-pandemic job to go back to in the weeks ahead.
Buckling to the pressure applied by Opposition MPs and business groups, the federal government will provide a fiscal "snapshot" of our country's finances to be delivered by Finance Minister Bill Morneau July 8.  PM Justin Trudeau explains, "This will give Canadians a picture of where our economy is right now, how our response compares to that of other countries, and what we can expect for the months to come."  PM Trudeau stated his Government could not provide any more than a snapshot at this time. "I've consistently said that an economic and fiscal update would be unrealistic right now because it automatically includes projections for a year, three years, five years ahead of time, which quite frankly we simply couldn't make any responsible predictions about."
Though the PM does not wish to share his Government's current thinking on the country's fiscal course, there are certain realities that foreshadow what the "second war" will mean for Canadians. The increased debt must be financed and this signals the need to raise taxes – either immediately or for future generations (or both). Former NDP Leader Thomas Mulcair states the Trudeau Government has created $10,000 of new debt for every man, woman and child. "This generation of leaders is putting everything on the maxed-out credit card of our grandchildren. One of the greatest inequalities in our society is that which exists between generations and it's getting more and more unfair."
Paying for this mountain of new debt has the potential to sink Canadians' fortunes. It is also expected to burden the next generation of taxpayers through the whole of their working lives (hence the defining term "Generation Screwed"). Today, one and two Canadians are within $200 of insolvency at the end of each month. Before the pandemic, Canadian households owed $176 for every $100 of disposable income – and now this situation has worsened. If the government attempts to spare today's overburdened Canadian household, the debt does not go away and will still need to be paid. In a National Post column reporting the prognosis of various financial analysts, John Ivison concludes: "Ottawa's COVID-19 debt binge runs the very real risk of ruining the next generation."
Professor Don Savoie, Canada Research Chair in public administration and governance at the Université de Moncton, in an interview with the Hill Times this week, commented: "…there's going to have to be some realignment between revenues and spending and that's going to require an incredible amount of political will. It doesn't require much political will when you're spending every day. It requires political will, when you deal with the hangover and that hangover is going to be very, very, very difficult to manage… It takes an incredible jolt at the wheel to turn off spending. So when people get accustomed to receiving benefits from the government, it's very difficult to cut it back…"
When the Prime Minister announced the July 8 fiscal snapshot, the Bloc Québécois Leader Yves-François Blanchet quipped, "I fear that the government will try to make it happen in the middle of summer in order to have people not watch it, while they will be having a beer around the barbecue." Yet, considering what is at stake for Canadians and their pocketbooks, it is best if Canadians put down the beer, put off mealtime, and pay attention to what is said about this country's economic predicament.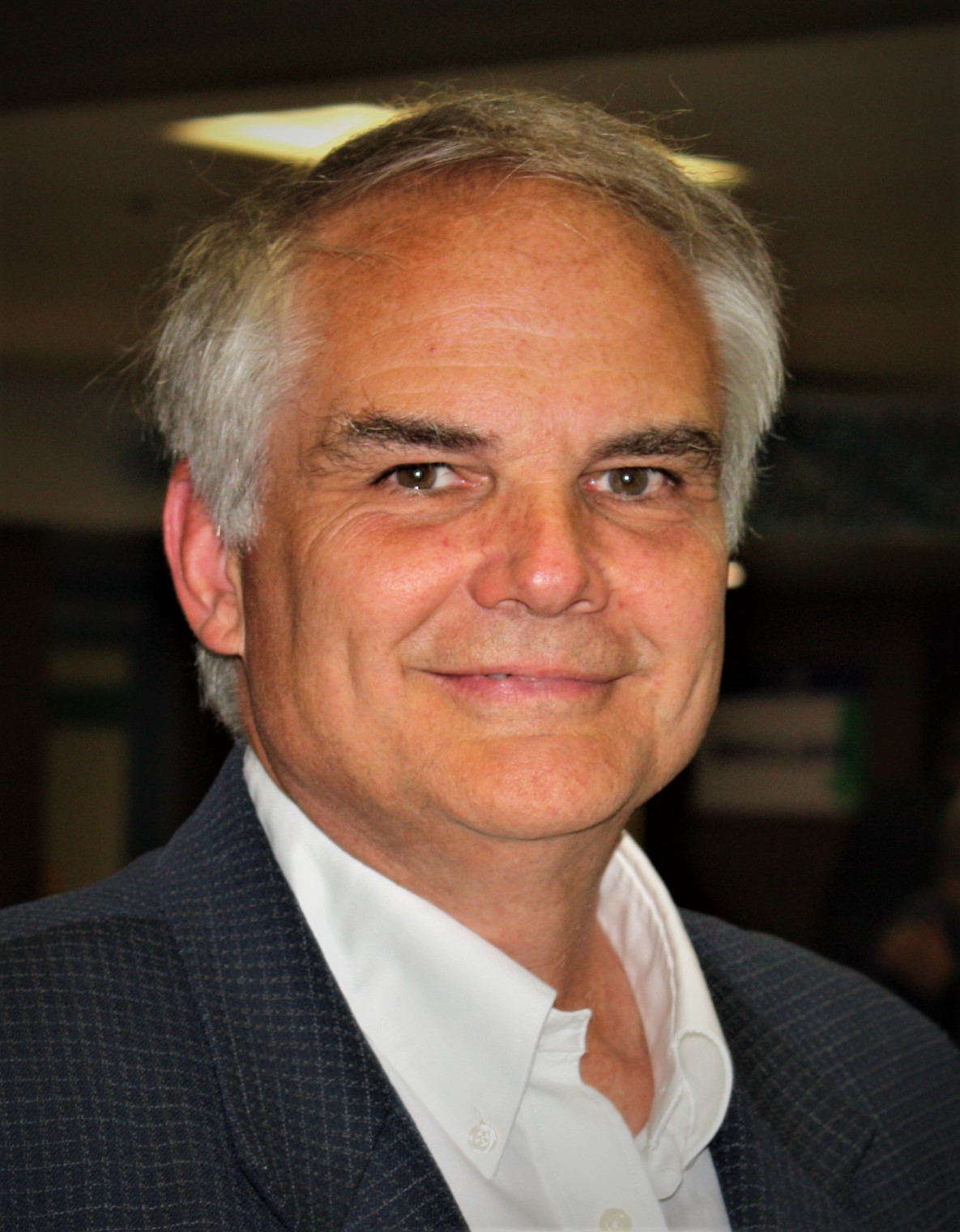 Chris George is an advocate, government relations advisor, and writer/copy editor. As president of a public relations firm established in 1994, Chris provides discreet counsel, tactical advice and management skills to CEOs/Presidents, Boards of Directors and senior executive teams in executing public and government relations campaigns and managing issues. Prior to this PR/GR career, Chris spent seven years on Parliament Hill on staffs of Cabinet Ministers and MPs. He has served in senior campaign positions for electoral and advocacy campaigns at every level of government. Today, Chris resides in Almonte, Ontario where he and his wife manage www.cgacommunications.com. Contact Chris at chrisg.george@gmail.com.