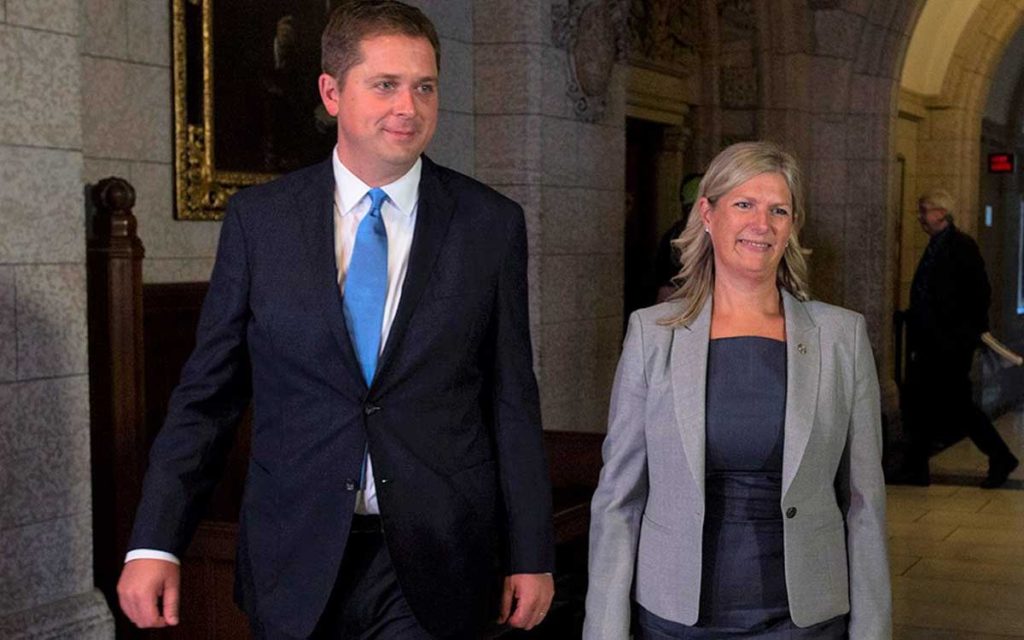 Leader of the Opposition Andrew Scheer walks with Leona Alleslev, who shocked Ottawa earlier this week by crossing the floor from the Liberal party to the Conservative party.
Aurora-Oak Ridges-Richmond Hill MP Leona Alleslev surprised everyone on the first day of the Fall Session of Parliament, rising in her place on the government backbenches to announce that she will "cross the floor" to join the Conservative party caucus.
It is remarkable that a MP would leave a government caucus to sit with an opposition caucus. However, what is most startling is what this rookie MP had to say about her Liberal colleagues' abilities to manage the affairs of the country. Her assessment of the state of Canada was both focused and sobering.
"We find ourselves in a time of unprecedented global instability. We see fundamental shifts in the global economy, while trade relationships, international agreements and defence structures are under threat.
"Here at home, we see large amounts of capital investment leaving Canada while tax structures, federal infrastructure problems and politics prevent us from getting goods to market, deter companies from expanding, and undermine competitiveness.
"Canada faces a perfect storm of serious challenges at home and abroad. We must recognize that foreign policy, trade, defence, and our economy all depend on each other, and can't be viewed separately."
The MP admitted: "This is not a strong economy." She commented: "Beyond our borders, our position remains vastly diminished." She advised: "The government must be challenged openly and publicly."
She ended her statement with a warning. "And to all Canadians across this country — I say: Challenge your Member of Parliament. Demand that they work for you to strengthen our country's foundations, foreign policy and global security. Do not accept the status quo. This is a time in our nation's history where we must act with urgency. We must all have the courage to do what is right not what is easy. Our country is at stake."
Though many Canadians did not know rookie MP Leona Alleslev before Monday, she is a very talented and intelligent individual. Ms. Allesley is a graduate of Royal Military College, served as a logistics officer in the Royal Canadian Air Force and retired from our Canadian Forces with the rank of captain. After her service, she worked in the Department of National Defence and also held senior management roles with both IBM and Bombardier.
Given this background, and given the three years she has spent in the government caucus being fully briefed on Canada's response to on-going global affairs, her comments ring true as a dire warning. As a former business owner, she is critical of the government's small business tax changes introduced last year. As a former Air Force officer, she is now speaking out about the government's decision to buy used fighter jets. On domestic affairs, she is now openly critical of PM Justin Trudeau's agenda to help middle-class Canadians.
In the wake of the announcement, shocked Liberals frantically counterspun their former caucus colleague's warnings by impugning alternative political motives. Some Liberals suggested the MP smelled the electoral wind in Aurora and Richmond Hill and switched teams in an attempt to win again. There were private emails leaked between senior Minister Christina Freeland and MP Alleslev that were praising the PM and government efforts as late as July. Liberal-friendly media, like CBC and The Toronto Star, abetted this counterspin with lead reports on the PMs' summer visit to the MP's riding and Alleslev's gushing praise for her then-boss – and then featuring anonymous inside sources saying she was discouraged by being passed over for a Parliamentary Secretary appointment by the PM.
Last word on the motive of the MP's floor-crossing, however, should go to the MP herself. In response to the prodding Toronto Star political columnist Susan Delacourt, Leona Alleslev stated: "It's about being able to look my constituents and look myself in the mirror and know that I did everything while I was an elected member of Parliament to serve my constituents and this country. We're facing some very serious challenges and this is how I can do the job that my constituents sent me here to do."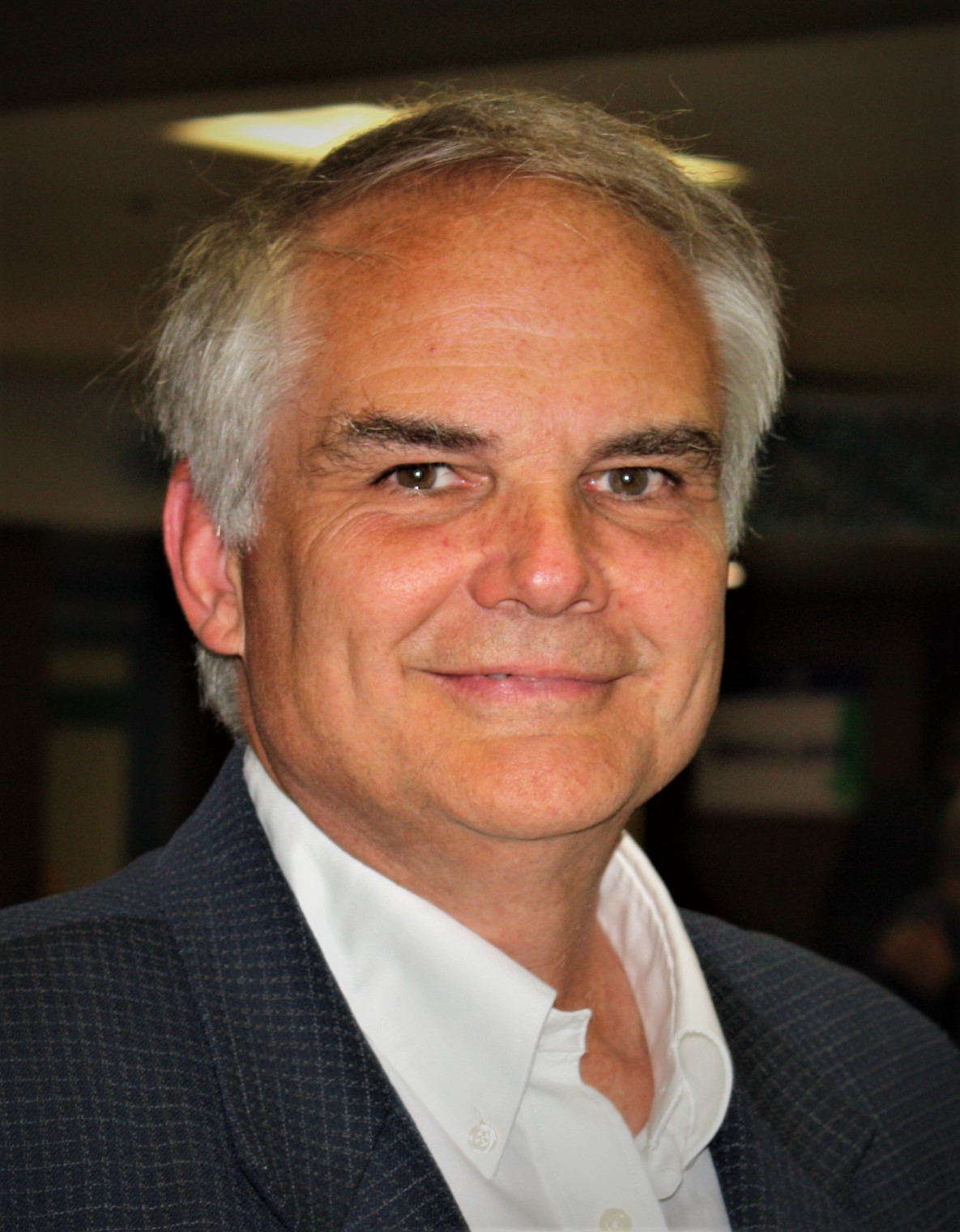 Chris George is an advocate, government relations advisor, and writer/copy editor. As president of a public relations firm established in 1994, Chris provides discreet counsel, tactical advice and management skills to CEOs/Presidents, Boards of Directors and senior executive teams in executing public and government relations campaigns and managing issues. Prior to this PR/GR career, Chris spent seven years on Parliament Hill on staffs of Cabinet Ministers and MPs. He has served in senior campaign positions for electoral and advocacy campaigns at every level of government. Today, Chris resides in Almonte, Ontario where he and his wife manage www.cgacommunications.com. Contact Chris at chrisg.george@gmail.com.